If you're unfamiliar with the Central Coast's natural splendour, it's about time you became acquainted with it. Shrouded with dense bushland ripe for exploring and flanked with both calm waters and roaring surf, this once sleepy coastal treasure trove is now a popular day trip or weekender for the outdoorsy Sydneysiders who are keen to ditch the city crowds and tap into Mother Nature.
To help you embrace the best of the outdoors, we've teamed up with Destination New South Wales and Destination Central Coast to bring you everything from surfing and SUP boarding to scuba diving and bushwalking.
So without further ado, here's every outdoor adventure you should try at least once on the Central Coast.
Make Waves
To say the Central Coast is blessed with a few beaches is an understatement. Stretching from the Hawkesbury River to Lake Macquarie, the Central Coast boasts over 40 stunning beaches, including Avoca, Pearl, Killcare, Shelly, Wamberal, Terrigal and Umina.

While some beaches attract bigger surf than others, like Avoca, Wamberal and Shelly, most of the beaches dotted along the Coast are suitable for the not-so-confident surfers among us. If you're without a board (and a clue), there's a plethora of learn to surf programs and experiences that are suitable for all ages. Central Coast Surf School offers two-day, three-day and five-day courses starting from $100 per person and includes both a surfboard and wetsuit, while Central Coast Surf Academy serves up various beginner lessons including a 'ladies only' casual group starting at just $40.
Our recommendation? Whack on a wetty, swallow your pride and let the belly laughs ensue.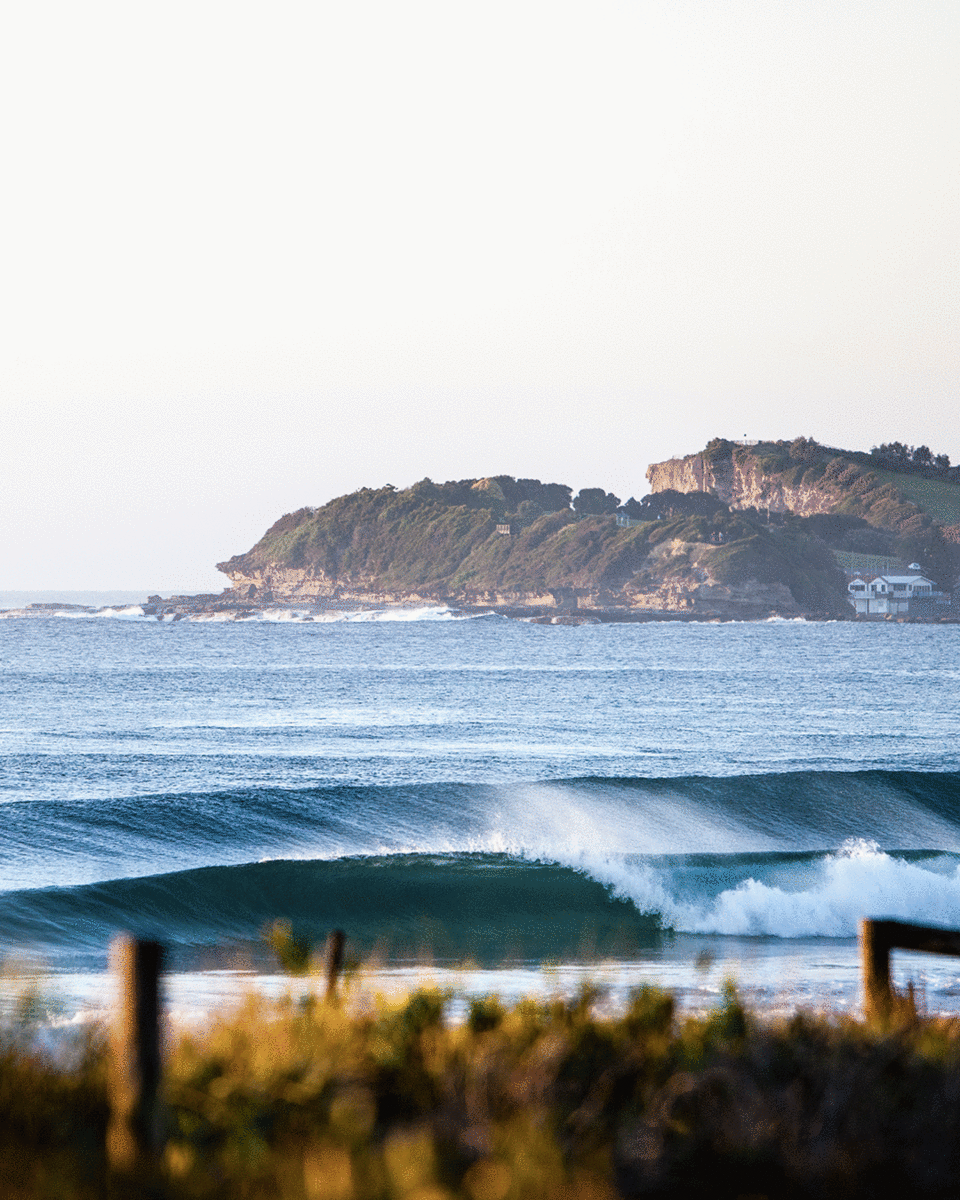 Images: Wamberal Beach surf, Avoca Beach.
Chase Waterfalls
When it comes to unplugging and 'getting back to nature', the sound of a gushing waterfall mixed with Lyrebird whips sure does make you feel far from your daily grind. While the Central Coast has a few dotted around, Somersby Falls certainly takes the cake as the most breathtaking.
Deep within Brisbane Water National Park, Somersby Falls is an idyllic place to escape, explore and feel a million miles away from bustling Sydney. Pack a bag, park the car and set out from Somersby Falls Picnic Area. From here, there are multiple walks to choose from depending on how far you're keen to trek into the rainforest. The Somersby Falls Track is great for a peaceful walk—it's one kilometre and features many viewing platforms—whereas the Girrakool Loop Track, featuring Aboriginal rock engravings and waterfalls, kicks it up a notch at two kilometres but it should take you around an hour tops.
Scuba Dive A Shipwreck
Whether you're an advanced diver or the thought of being submerged in deep, open water completely terrifies you, scuba diving is without a doubt a magical and unforgettable experience.
Brimming with gorgeous reefs and kaleidoscopic marine life, the Central Coast has a handful of popular diving spots but the most bucket list-worthy has to be the ex HMAS Adelaide shipwreck lying just off the coast of Terrigal 32 metres below the surface.
Sunk in 2011, the wreck has since attracted a flurry of eager divers each year and it's easy to see why. But while the sheer size of the ship and depth of the wreck, allows divers to dart in and out of the wreck's cabins and cavities, it's designed for advanced open water divers and you will need an advanced dive certificate under your belt before you can explore it.
Hit The Trails And Go Bush
One thing the Central Coast will never be short of is incredible bushwalking trails that open up to breathtakingly stunning views. From Brisbane Water to Bouddi National Park, you can't really go wrong but there are a few favourites among them.
Nestled near the mouth of the Hawkesbury River is the Central Coast's beloved fishing village Patonga. While this sleepy little suburb is adored for its fish and chips, vibing pub and tranquil surrounds, walk to the northern end of the beach and follow the walking signs. The three-kilometre (one-way) bushwalk will take you right through to Pearl Beach and there's plenty of wide-open cliff tops to take a break, relax and soak up the stunning ocean views.

While Brisbane Water National Park is proudly teeming with trails, lookouts and picnic spots, it's also home to the Bulgandary Art Site Aboriginal Place. Here, you can connect to the beautifully-rich bush and uncover the cherished and sacred art of Aboriginal rock paintings. Most of the artworks are well-preserved and documented to be more than 200 years old with many perhaps ten times that age.
If you're keen to explore outside of Brisbane National Park and you're after a bit of wow-factor, you can't go past the Bouddi Coastal Walk stretching from Putty Beach to Maitland Bay. Nominated by Australian Geographic as one of the 18 best day walks in Australia, the walk is a mix of bush and boardwalk and boasts sweeping ocean views and rugged, rocky cliffs. It's 8.5-kilometres one way, so you can either make a day of it or walk a shorter stretch, perch yourself upon a clifftop and try and spot a whale.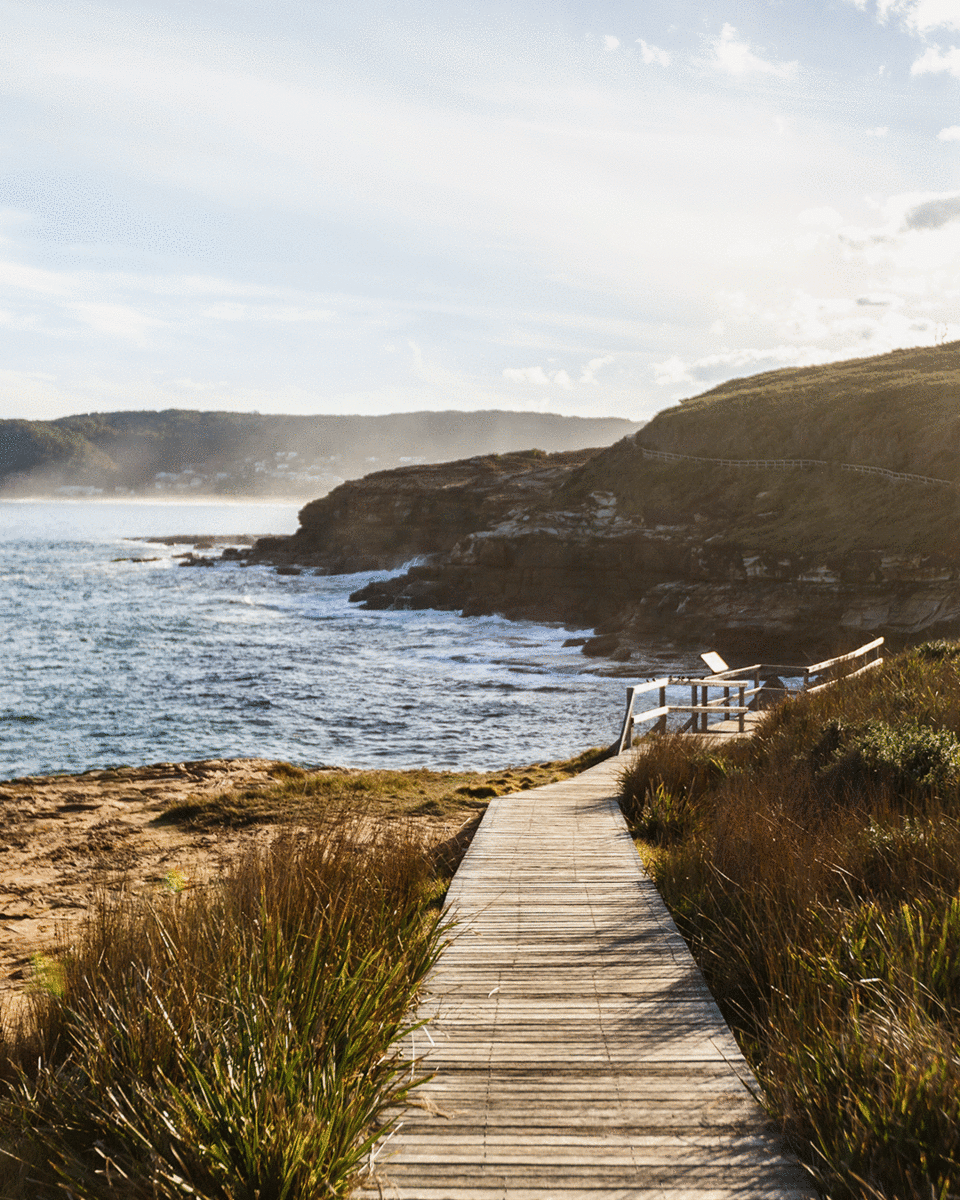 Images: Central Coast Coastal Walk Bouddi National Park,Glenworth Valley
Get Your Paddle On
Eager to get the blood pumping with a bit of watersport action? Well, the Central Coast welcomes you with open arms. And while yes, there's a plethora of places to waterski, windsurf and jetski, the watersports we're talking about this time round are the ones that require a paddle.

Due to the vast number of peaceful rivers, lakes, lagoons and vibrant beaches, you're spoilt for choice when it comes to picking a spot to stick your paddle in. If you've lobbed your kayak or SUP board onto your roof, Avoca Lake, Brisbane Water, Ettalong and The Entrance are all primo spots to give those arms a workout when the wind is low. But if you're without the gear and no idea (you're not alone), the Central Coast proudly sports a number of local hire businesses serving up various boards and boats to hire by the hour.
If you're visiting the northern end of the Central Coast, The Paddle Shack at Canton Beach is pretty cheap with SUP board and kayak hire at $20 for the first hour and $15 every hour after that. It's often calm and flat as a tac, so it's a great spot to try if you're a first-timer. Aquafun on Avoca Lake, on the other hand, is certainly a standout with paddleboats, kayaks, SUP boards and, wait for it... a giant SUP board—aka 'The Whale Shark SUP Board'—that holds up to six people for hire. You know what to do.
Giddy Up And Explore Horseback
Spanning 3,000 acres and dubbed one of Australia's largest outdoor horse riding and adventure parks, Glenworth Valley is a gorgeous, sprawling place to live out your wild western fantasies. Here, you can choose between guided and free-range horse riding tours while soaking up the unspoilt wilderness and enveloping yourself in the beauty of the great outdoors. Or (if you're game and can muster the strength) you can channel your inner Jackeroo and take on the Glenworth Valley Cattle Drive Ride—seriously.
If leaving your exploration to the mercy of a horse doesn't tickle your riding boots, Glenworth Valley has an abundance of other vehicles, including quad bikes and kayaks, but no matter what you choose, you can expect an unforgettable, bucket list-worthy experience.
No matter what turn you take on the Central Coast, there's always a picturesque place just waiting to be uncovered. Ditch the Sydney crowds and slow down and tap into Mother Nature on the Central Coast—we guarantee you won't regret it. For more inspiration go to VisitNSW.com and LoveCentralCoast.com.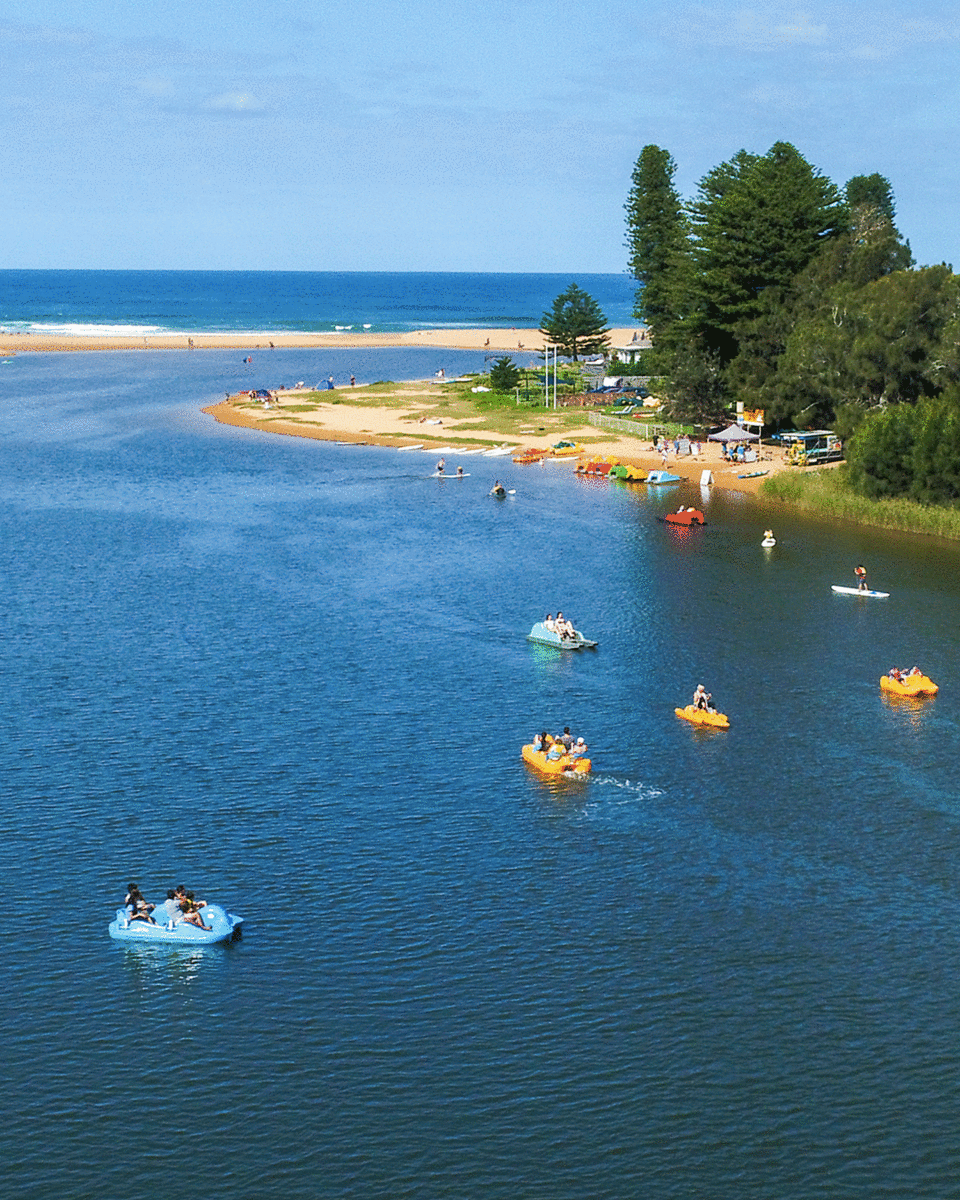 Images: Avoca Lake, kayaking at Glenworth Valley, MacMasters Beach.
Editor's note: This article is sponsored by Destination New South Wales and Destination Central Coast and proudly endorsed by Urban List. Thank you for supporting the sponsors who make Urban List possible. Click here for more information on our editorial policy.