There's nothing like a super stunning sunup walk to kickstart your day the right way.
If you're keen to power your morning with a moment to take in the sunrise or just energise it with an easy stroll to get your mind into a positive headspace, then this collection of walks is made for you. And the best part is, these walks are the perfect size to squeeze in before you set off on that nine to five hustle.
At the moment, golden hour is hitting our glorious coastline between 6am and 7am so grab your best sneakers and scope out the best sunrise walks to do in Sydney.
Federation Cliff Walk
North Bondi
It might seem like the Bondi to Bronte coastal walk has the absolute upper hand when it comes to stellar views for a sunrise walk, but when you're looking for something a little well, less populated, hit North Bondi's Federation Cliff Walk. You'll want to make your way well past Ben Buckler and up through the Bondi Diggers Golf Course for uninterrupted views of Bondi Beach. This 5km walk will swing you past parklands, reserves, cliffs and epic sea views all morning.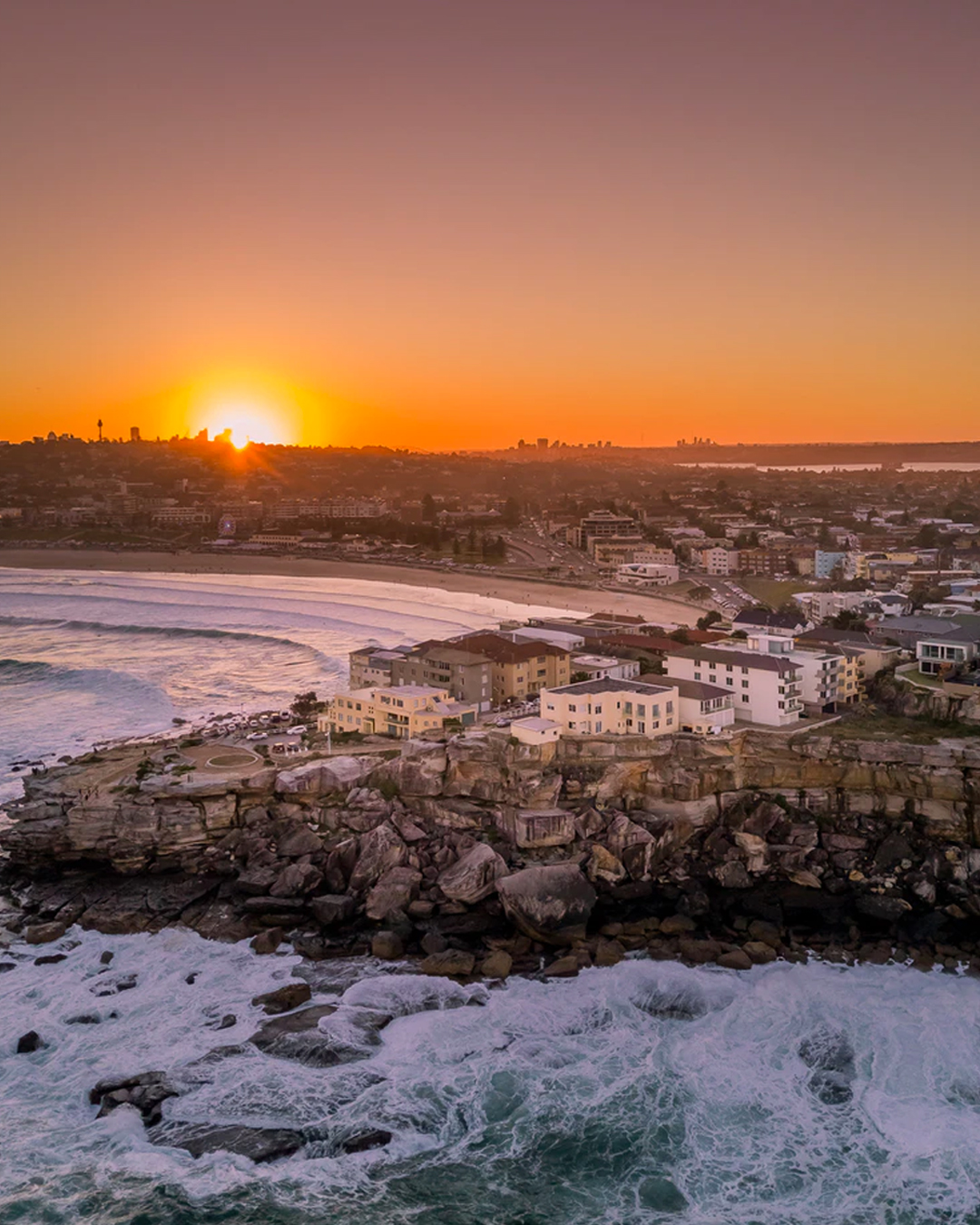 Western Escarpment Walking Track
Maroubra
Connecting the plains of Malabar and the ridiculously pretty southern headlands of Maroubra is the recently done-up Western Escarpment Walking Track. This open trail (which stretches just over a kilometre so you can easily get her done before work) offers up a few sneaky vantage points of Malabar headland, Maroubra Beach and Botany Bay at sunrise. You'll find the best way to access this fresh track is through Arthur Byrne Reserve in South Maroubra or Pioneers Park in Malabar.
Fairfax Walk To North Head
North Head
This one goes out to the casual exerciser looking for something more akin to a stroll than pavement pounding. The Fairfax Walk is another easy 1km loop (which is partially wheelchair accessible) and is rated "gentle", which translates to "yes, bring a coffee with you". Those with a bit more fuel in the tank can walk up to North Head and enjoy a panoramic ocean view and catch stunning vantage point (three actually) to watch the sunrise.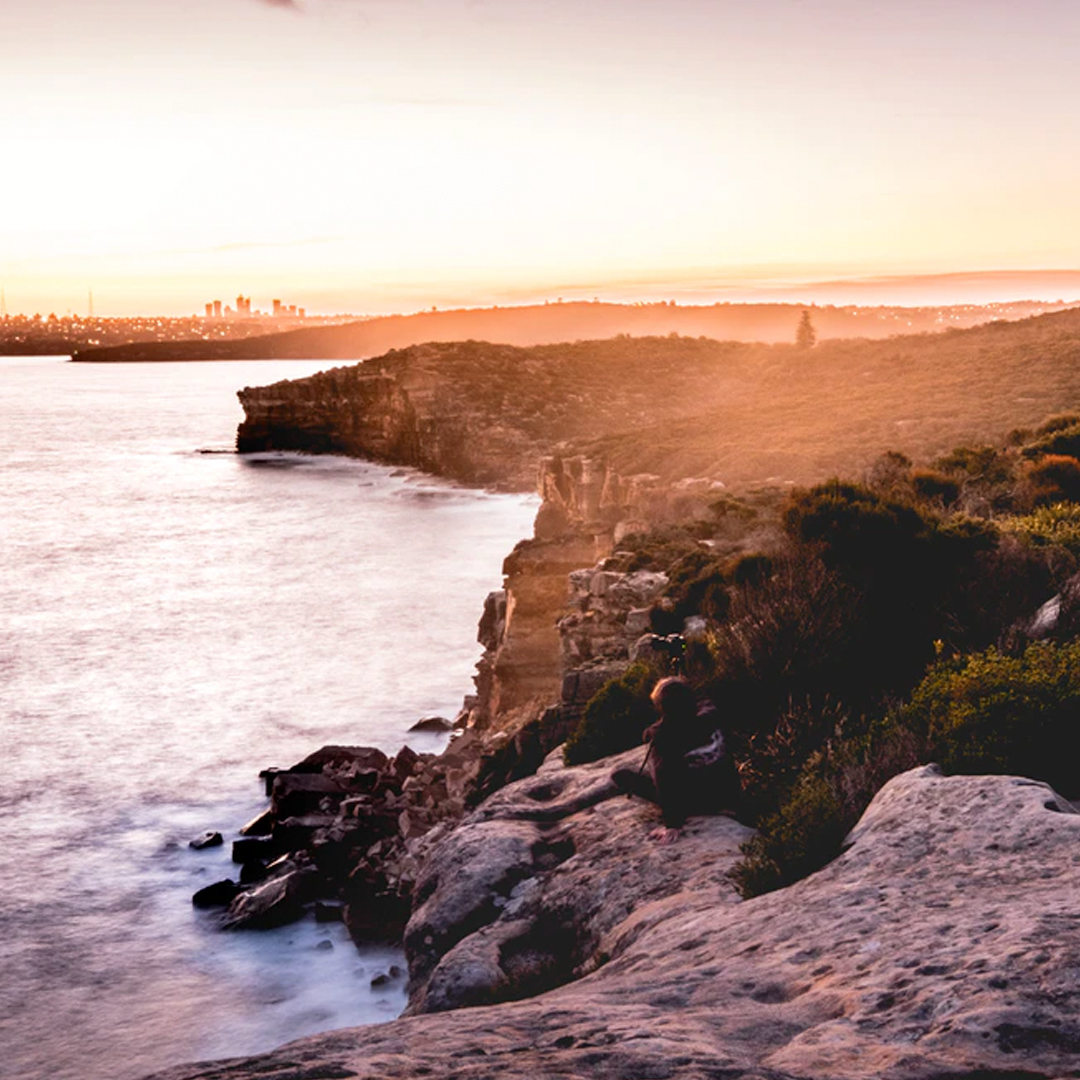 Bradleys Head To Chowder Bay Walk
Bradley's Head
Your goal for this one should definitely be to end up at Bradleys Head Amphitheatre to soak up the sunrise views and start your morning right. This lookout gives you insane views of the Sydney Opera House, Sydney Harbour Bridge and Fort Denison, plus there's an old stone jetty to hang your feet off. This walk hits around the 4km mark one way and sports a relatively easy bush track around the harbour headlands.
South Head Heritage Trail
Watson's Bay
Squeeze in another easy sunrise walk with the South Head Heritage Trail. Starting at Camp Cove in Watson's Bay, this track takes you around 1870s cobblestone road, past Lady Bay Beach and then winds up to the iconic Hornby Lighthouse. Perfect to catch some morning rays, this walk is another 1km loop which you can effortlessly add into your pre-work routine.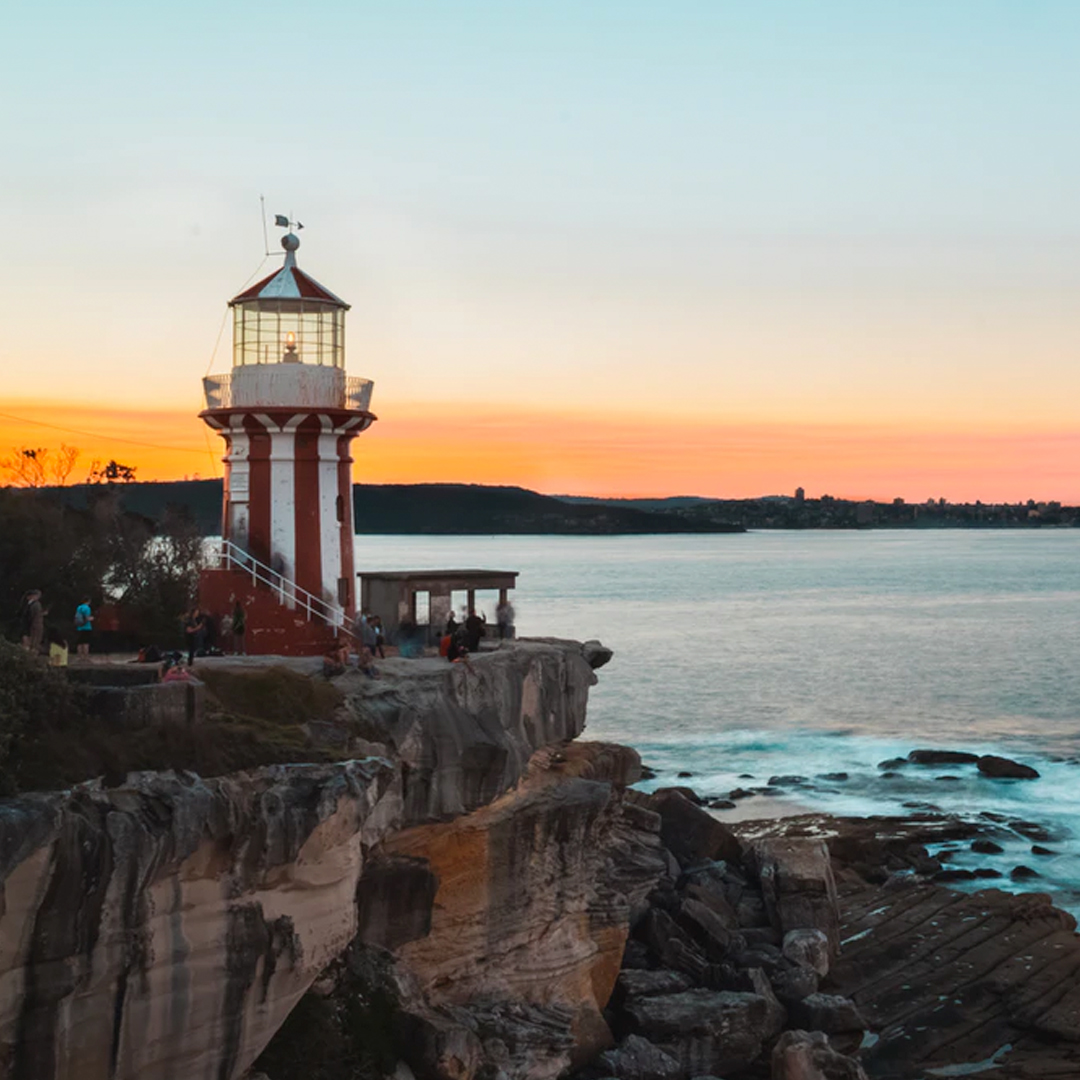 Cronulla Beach Walk
Cronulla
The Cronulla Beach Walk is an open 6km stretch which spans the Shire's coastline (starting at Wanda Surf Lifesaving Club). On this beachfront pathway, you'll pass beaches, rockpools, parks and you can choose to join the walk pretty much anywhere along the esplanade. A plus here is that there's a heap of free parking near Wanda Beach to start this morning walk as well so you can fit this sunrise walk in wherever you are in Sydney.
Harbour Walk
Rushcutters Bay
Sailing boats, tree-lined streets and a wide foreshore path. The morning setting at Rushcutters Bay is as tranquil as anything and one of the most serene places to start your working day. To do the full walk takes around three and a bit hours but even a 20-minute snippet of this path around Red Leaf Pool is a solid scenic stroll to wake yourself up.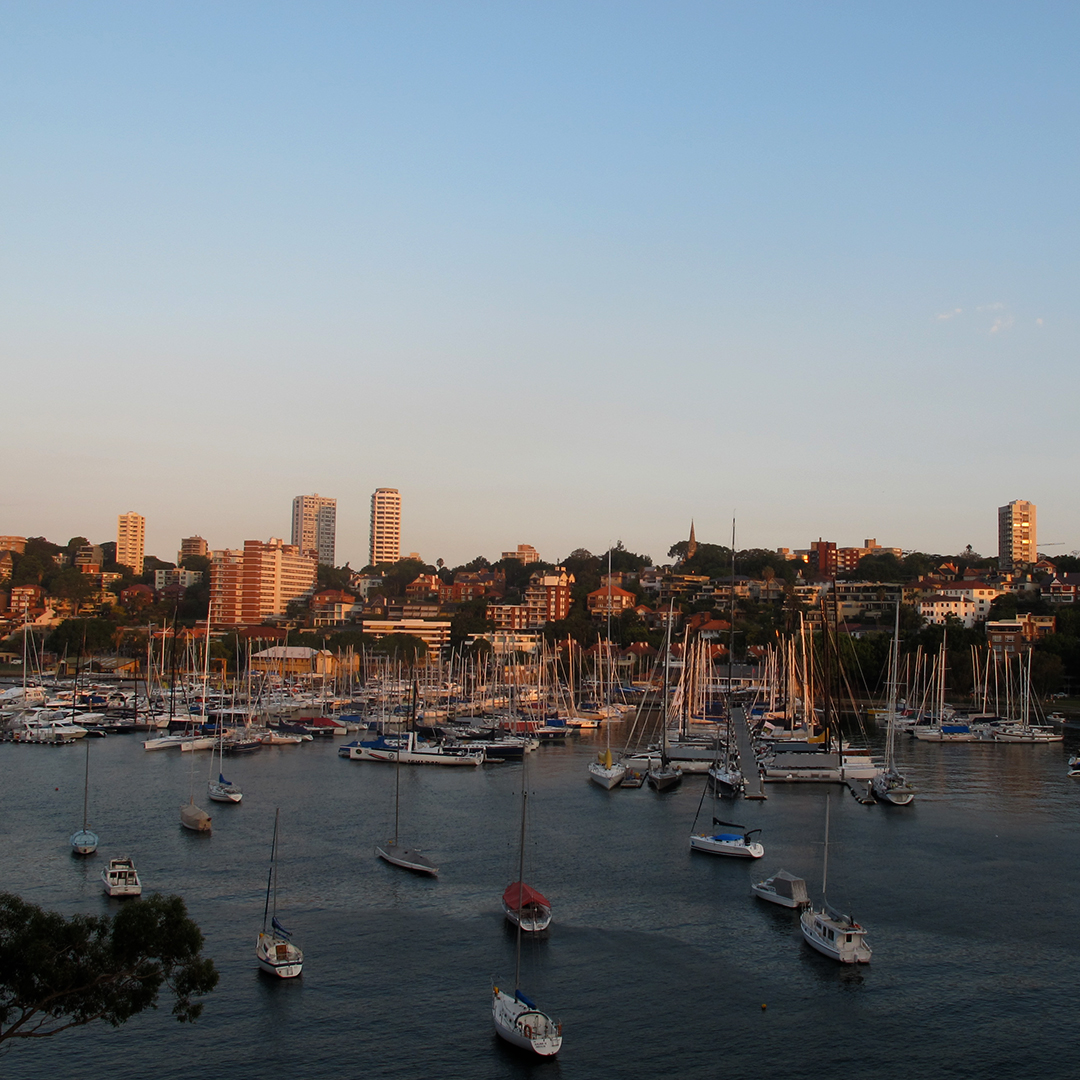 Glebe Foreshore Walk
Glebe
This route features one of Sydney's most picturesque cityscape sunrises. If you can get up early enough, you'll see the city glow silver as the sun rises behind it. If you're not an early riser (no judgement there), you'll still get to enjoy the four leafy parks dotted along this walk. And good news, if you've got a pup, three of these parks (Federal Park, Bicentennial Park and Blackwattle Bay Park) are completely off-leash.
Want the best vantage points in Sydney to catch the sunrise too? Jump over here.
Image credit: Will O, Mudassir Ali, James Donaldson, Laura Cros