World *insert food* days seem to pop up every second day, but World Chocolate Day is one we can definitely get behind.
To celebrate the occasion, Koko Black and Black Star Pastry are joining forces to bring you the Meteor Cake. Available exclusively on Wednesday 7 July for one day only. This chocolate cake isn't your standard mud cake—as the name suggests, it's out of this world.
Let's start at the base. So there's a bed of chocolate financier and cocoa nibs on the bottom, topped with layers of caramel chocolate, Muscovado sponge, hazelnut cremeux, chocolate mousse, and a praline crunch.
The whole thing is then adorned with a flying meteor in the form of a hazelnut truffle and a coat of black cocoa nibs, then finished with a Sao Thome chocolate flame and crumbled cocoa nib rubble. The flavours and textures have been perfectly balanced to transport you to the moon and back in a galactic whirl of chocolatey goodness.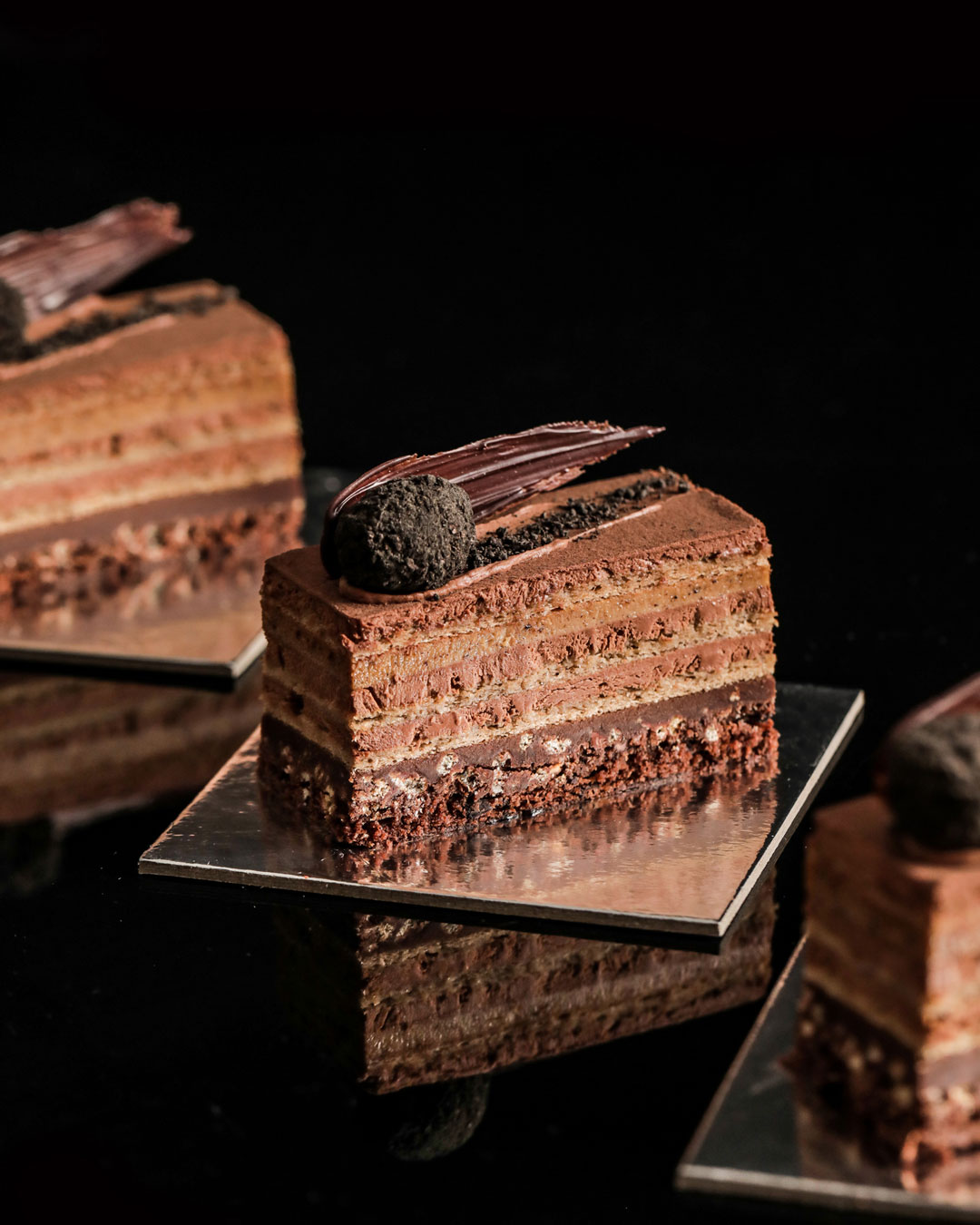 With lockdown in play in Sydney, the special meteor cake will be available for pick-up only at Koko Black's Strand Arcade Store, and Black Star Pastry in Rosebery and Newtown.
It'll be available in individual slices for $15 each until stock runs out, so we'd advise getting there early—who knows when a cake like this will be gracing our planet again.
Need more of a sweet fix? Check out our guide to Sydney's best tiramisu.
Image credit: Koko Black