Sometimes, you don't know you need something until the foodie gods do you a solid and deliver one of the most tantalizing cocktail kits known to humankind.
The fact of the matter is that Cocktail Porter (the iconic nationwide cocktail delivery service) has just announced it's dropping DIY Tommy's Margarita tasting kits and all of you're yummiest home cocktail dreams have come true. There are basically three different kits to choose from, each a specific take on the classic cocktail drink synonymous with all the good times you can (partially) remember.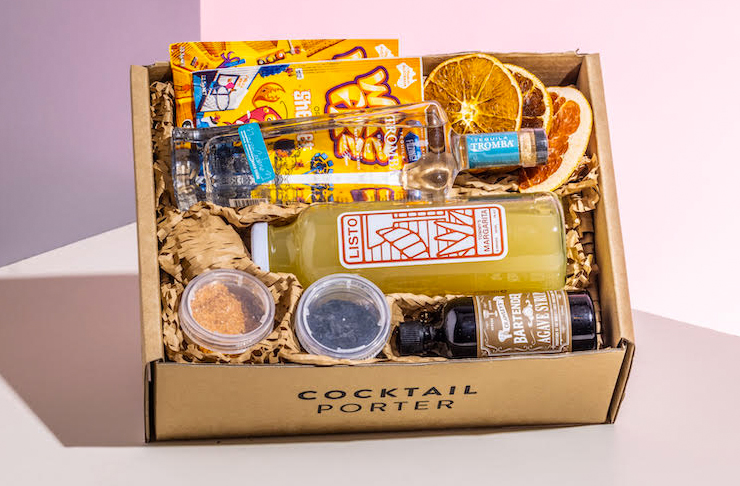 The three margarita kits look like a Wizz Fizz twist, a chilli concoction, and a classic take, just the way it was intended. Each cocktail kit comes equipped with Tromba Blanco Tequila, agave syrup, and Listo Tommy's Margarita Mix.
You can order DIY boxes in a small size (that yield about six servings) at $75, or a large kit (18 servings) for $135.
You can scoop these DIY Tommy's Margarita Tasting Kits via Cocktail Porter's cocktail club—you can either join the subscription service so you score another cocktail kit the next month or opt-out of this and just grab the one kit.
Now, dig into this punchy grilled pork muu bing skewers recipe.
Image credit: Cocktail Porter