If you're looking for the perfect holiday spot this winter, you can't go past the Gold Coast. Think that the GC is only good for beach vibes and golden tans in summer? Think again. Compared to the chilly climates down south, the Gold Coast is practically balmy all year round—even during the winter solstice.
Beyond the beckoning sun's rays, we have two words that are calling you to the Gold Coast seascape this winter–whale watching.
The Gold Coast is Australia's whale watching capital. It's where you can partake in unbelievable experiences that give you front row seats to the humpback highway. Pair that with T-shirt-weather and you have the perfect spot to escape the cold, whale-less misery of winter.
Read on to discover why the Gold Coast is the best place to holiday with whales this frosty season.
Longest Whale Watching Season
The Gold Coast is home to the longest continuous whale watching season. That's five full months of frolicking humpbacks. From late May to October, you can catch these majestic beauties while on one of the many cruises and sailings held each week. That gives you plenty of opportunities to see them play in their natural habitat before heading south for summer.
More Opportunity To See Whales Play
Because the whales hang out at the Gold Coast for so long, they tend to get pretty comfortable. Unlike other whale watching spots, these guys aren't just passing through. They're here to relax, have their babies, and warm up a bit before heading back to Antarctica for summer. That means plenty of time to let loose and play together, displaying awe-inspiring natural behaviours we humans love - from breaching to tail slapping.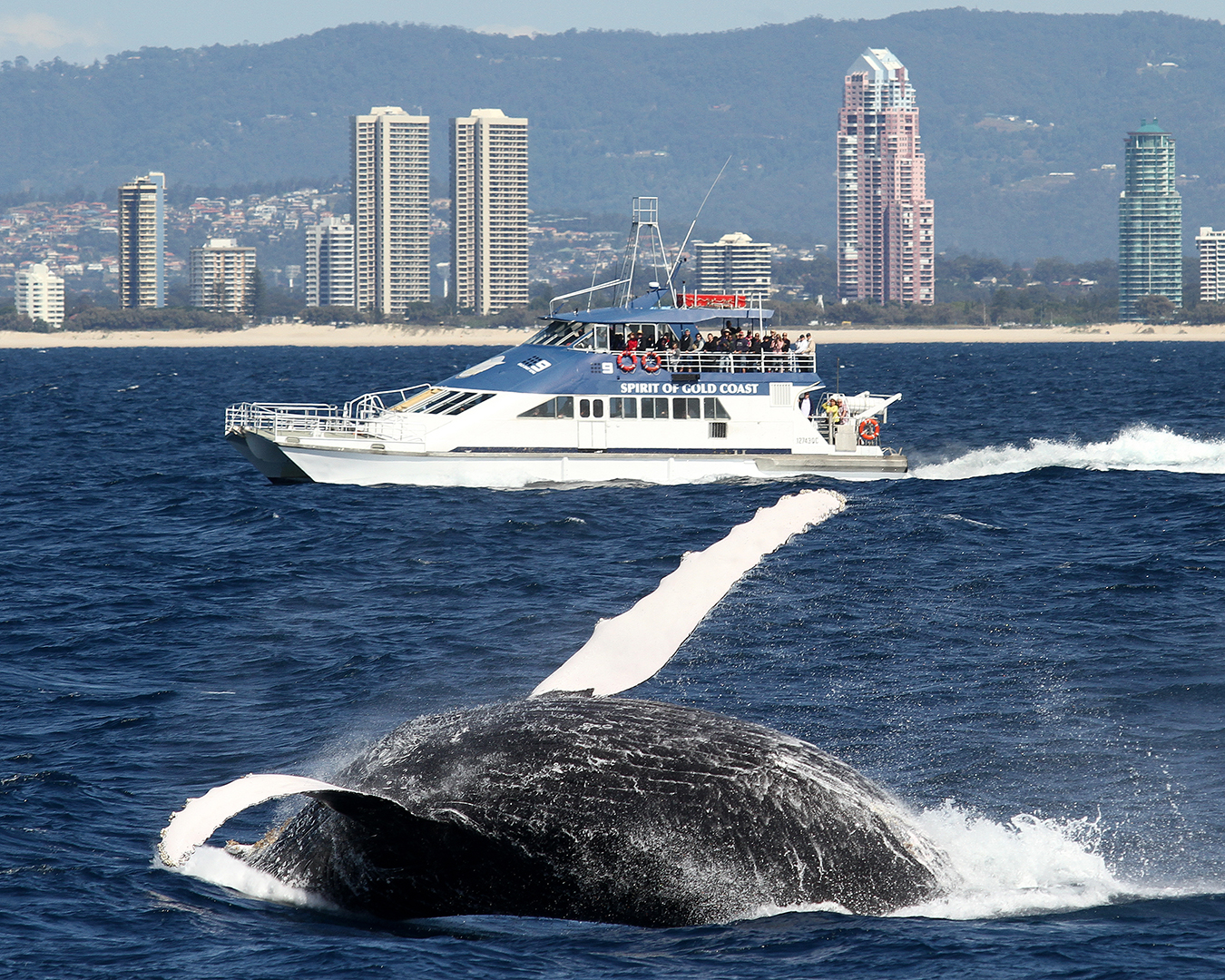 Up Close And Personal
When we say that the humpback highway is practically on the Gold Coast, we mean it. All it takes is a quick 30-minute boat ride and you can be face to face with playing whales. This means that your entire whale watching experience can be wrapped up in a half-day trip, giving you plenty of time to explore all the other exciting winter experiences the Gold Coast has to offer.
Watch Whales Your Way
For all you whale-watching enthusiasts who love a bespoke experience, the GC has you covered. You can book anything from an exclusive private charter to large-group journeys or intimate sailings. Whether you're looking for a casual morning whale watch or a full day cruise with lunch included, the Gold Coast lets you watch the whales your way.
Discover More Than Just Whales
The Gold Coast's spectacular seascape isn't just home to migratory whales during the winter months. Whale watching cruises and sailings usually get more than they bargain for as they journey through waters that are flush with marine life. Keep an eye out for dolphins, sea turtles, migratory seabirds, and the occasional hammerhead shark.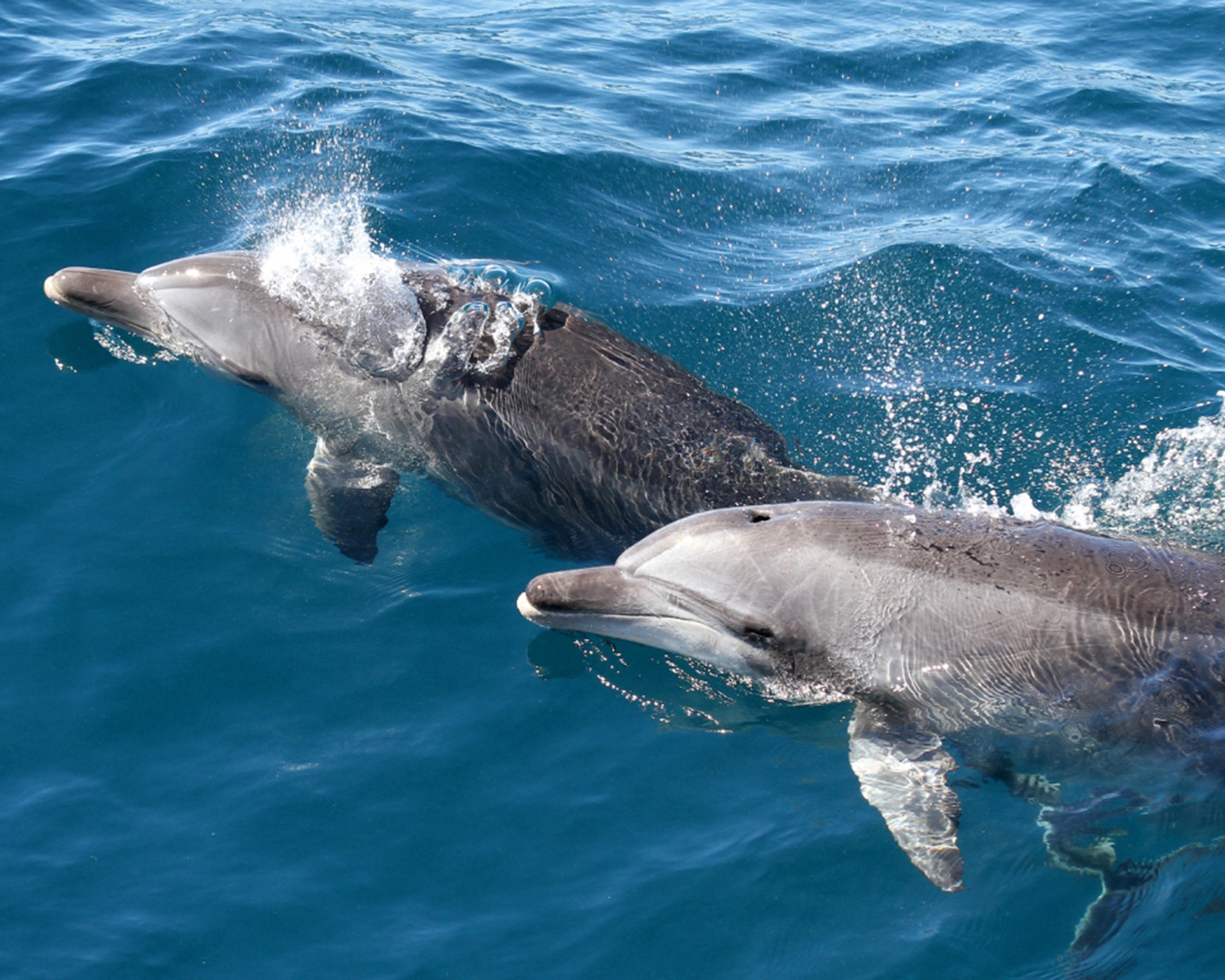 Eco-Friendly Whale Watching Experiences
One of the best parts about Gold Coast Whale Watching is how much the community truly cares about the whales and other marine life in the region. Many of the operators, local organisations, and universities devote their time and resources to marine research and conservation efforts. This allows our whales and other sea life to flourish year after year, ensuring their warm breeding spot is ready and waiting for them.
Ready to ditch the cold and meet some whales? Swap out your winter woollens for shades and SPF this year as you journey to the Gold Coast to visit some of the world's most majestic creatures.
Image credit: supplied
Editor's note: This article is sponsored by Destination Gold Coast and proudly endorsed by Urban List. Thank you for supporting the sponsors who make Urban List possible. Click here for more information on our editorial policy.