Our glorious state is dotted with a tonne of epic camping spots—we've got a long list of spots to visit that typically require a small fee, we've got dog-friendly camping grounds, but right here we've rounded up the best free camping sites in NSW.
These gems make for the best kind of cheap weekend away with a tonne of views, hikes, swimming holes, fishing spots and wildlife all at your fingertips. Before you embark, remember to check fire bans and park closures via the NSW National Parks and Wildlife Services (here).
Here are all of the best free camping spots in NSW.
Ingar Campground
Blue Mountains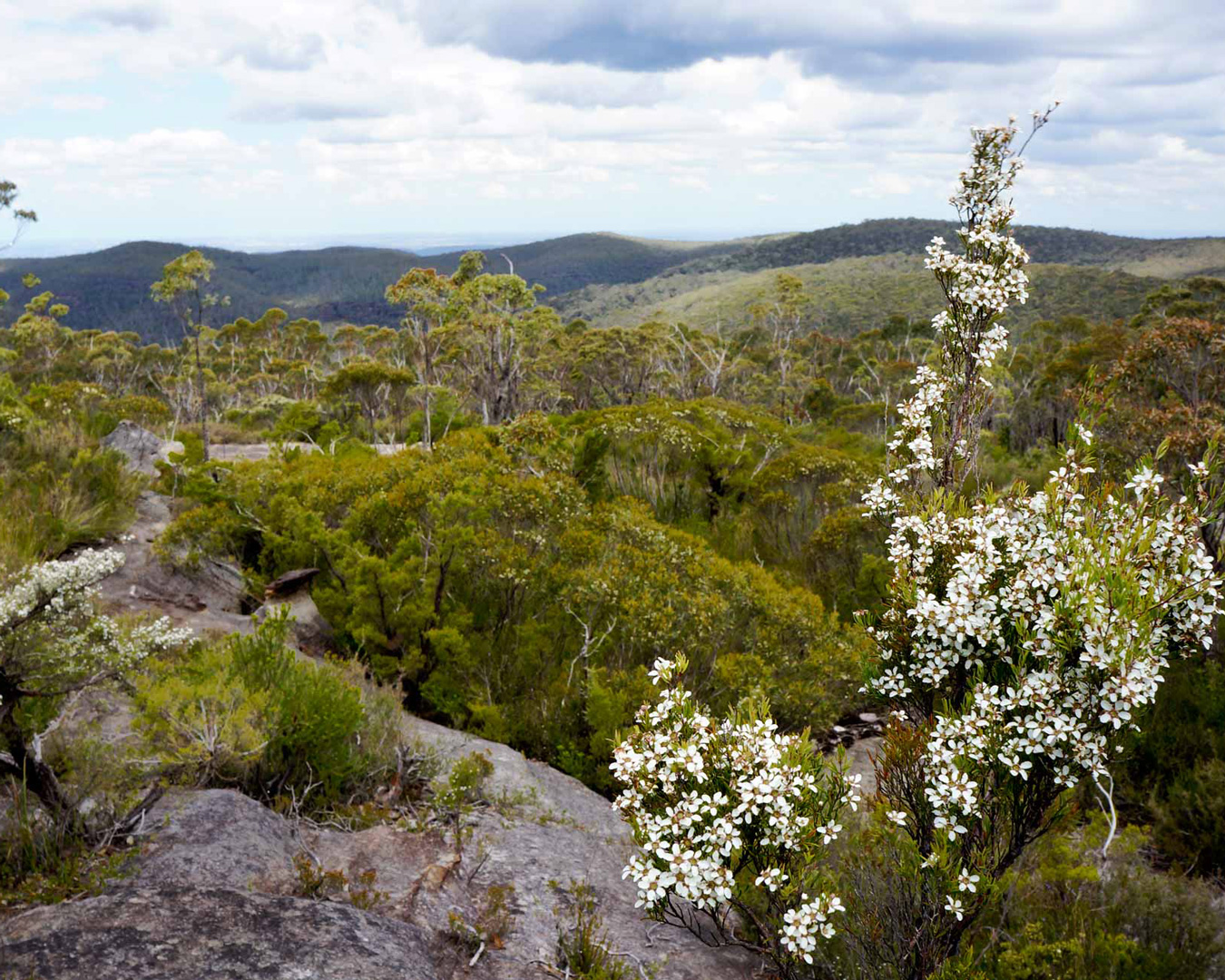 Perfect for big tent camping or backpack camping, Ignar Campground is a first-in-best-served kind of place. You'll find around eight (unmarked) campsites with one mega campsite that can fit up to 20 people and four to five tents. This site is also a popular stop for walkers and mountain bike riders following the Wentworth Falls to Woodford Trail and the nearby dam on Ingar Creek is perfect for swimming, paddling and lilo-ing (you might also be lucky enough to spot an eastern water dragon sunning itself on the creek bank). More info is here.
Drive from Sydney: 2 hours
Wingello State Forest
Wingello
This old forestry camp inside a pine plantation offers up a range of different clearings, which means your finding your perfect spot will be a breeze. You'll find her located four kilometres southwest of Wingello Village with campfires only permitted from Easter to the October long weekend. This camping area is surrounded by radiata pine forest so you'll have a glorious and enclosed space that blocks off noise and wind. There are toilet and barbeque facilities around these parts too, so you're completely set for all the secluded camping feels. More info is here.
Drive from Sydney: 2 hours
Newnes Campground
Wollemi National Park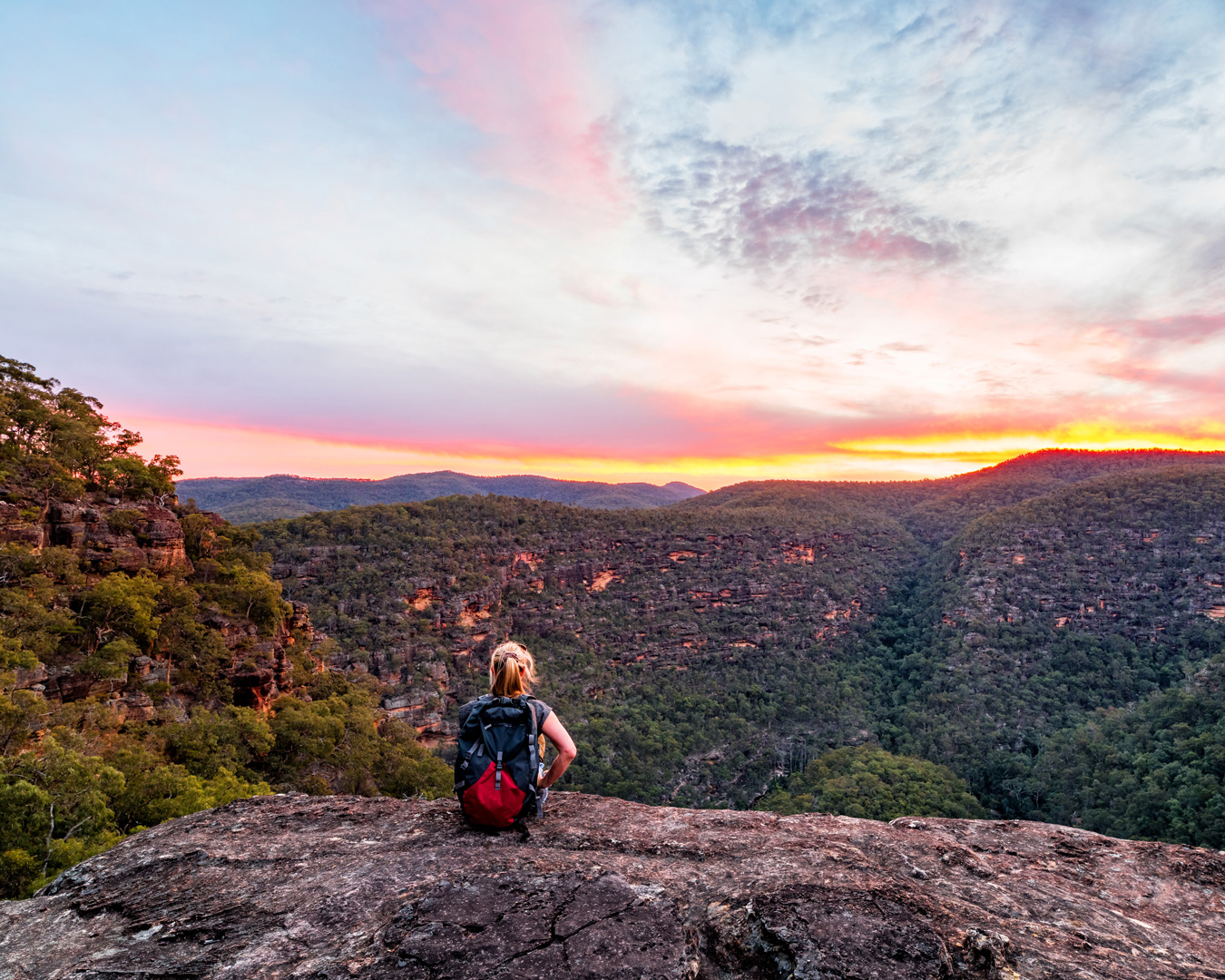 If you're keen on catching some spectacular glimpses of Mother Nature, Newnes Campground is your go. Here, you'll be surrounded by sandstone cliffs, eucalyptus trees and the Wolgan River. This free camping ground has barbeque facilities and toilets, and you can pitch your tent for free on the flat campground before heading out to explore the tracks, tunnels and ovens of the old historic shale oil ruins nearby, or cool off in the river. You'll also be within a short driving distance of the famous and luminous Glow Worm Tunnel! More info is here.
Drive from Sydney: 3 hours
Bretti Reserve
Bretti
This beauty is a bit more of a drive, but it's well worth the trip. Situated on the banks of the Barnard River, you'll find 50 sites here ready for the taking, and the reserve is packed out with toilets, picnic tables, wood barbeques, swimming holes and a number of cheeky little fishing spots. We'd recommend hiring a canoe or kayak too before you make your way to Bretti Reserve, there are some sweet inlets perfect for launching yourself off and going for a paddle. To top things off, this one is also pet-friendly. More info is here.
Drive from Sydney: 4 hours
Coxs Creek Campground
Coolah Tops National Park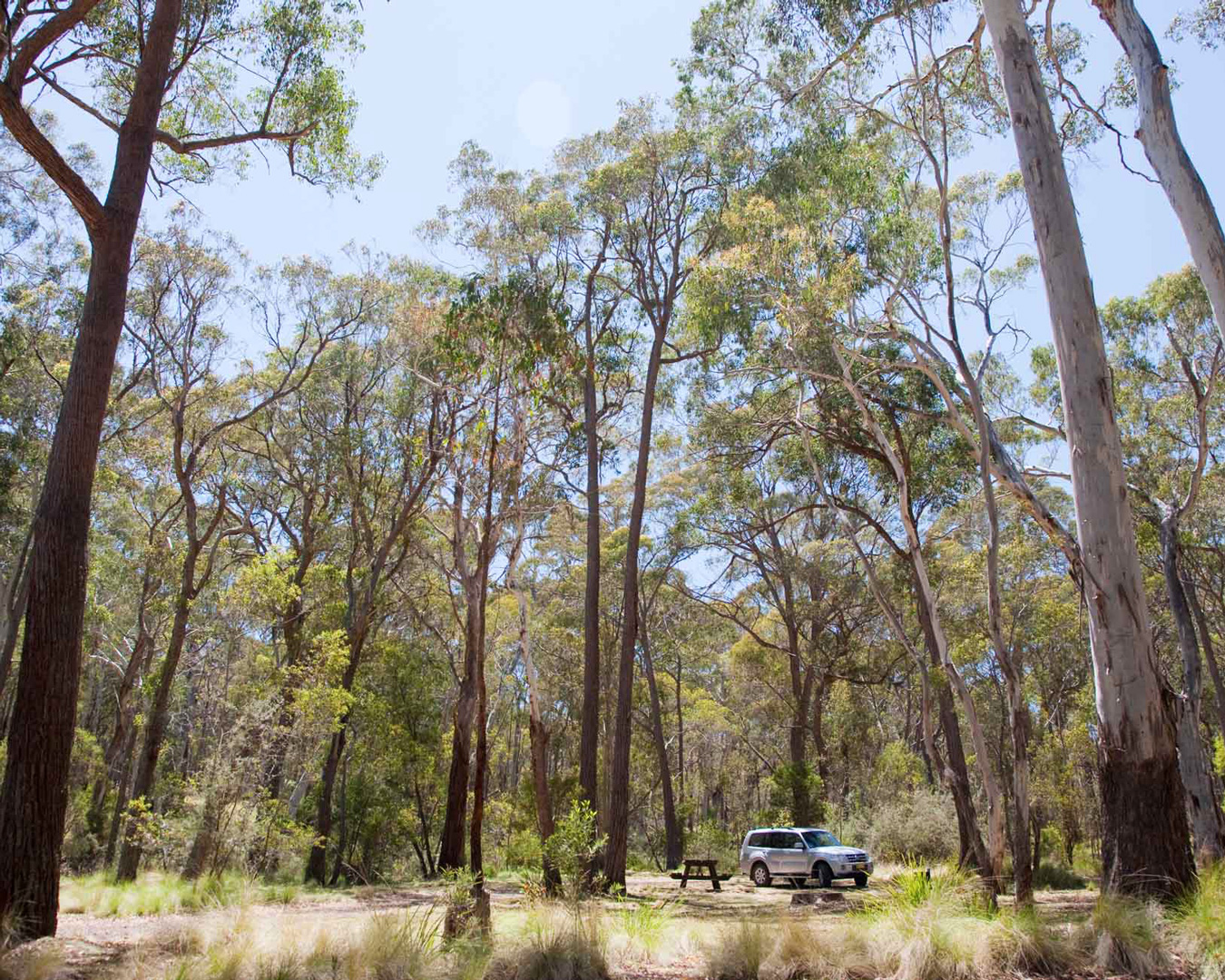 Also a little further afield, this super peaceful campground is nestled within a forest of beautiful eucalyptus trees. Sites here are unmarked and unpowered but they're right next to a sling of awesome trails worth hitting up (we suggest Coxs Creek fire trail). You'll definitely be in for a heap of wildlife around these parts too, so brace yourself for sulphur-crested cockatoos, red wattlebirds, kookaburras, crimson rosellas and blue rems. More details are here.
Drive from Sydney: 5 hours and 30 minutes
Swans Creek Crossing
Lorne
Head on back to basics and camp out for a weekend at Swans Creek Crossing. Located inside Kerewong State Forest, this camping area contains 40 sites, toilets, large flat grass areas perfect for pitching your tent and a nearby creek which is the ideal spot for a dip on a hot day. Pets are allowed here (under certain conditions) and you'll also be sheltered from the wind, which means you can make like Robinson Crusoe and light a campfire pending National Parks and Wildlife restrictions (check those here). More info is here.
Drive from Sydney: 4 hours and 30 minutes
Humes Crossing Campground
Mount Kosciuszko National Park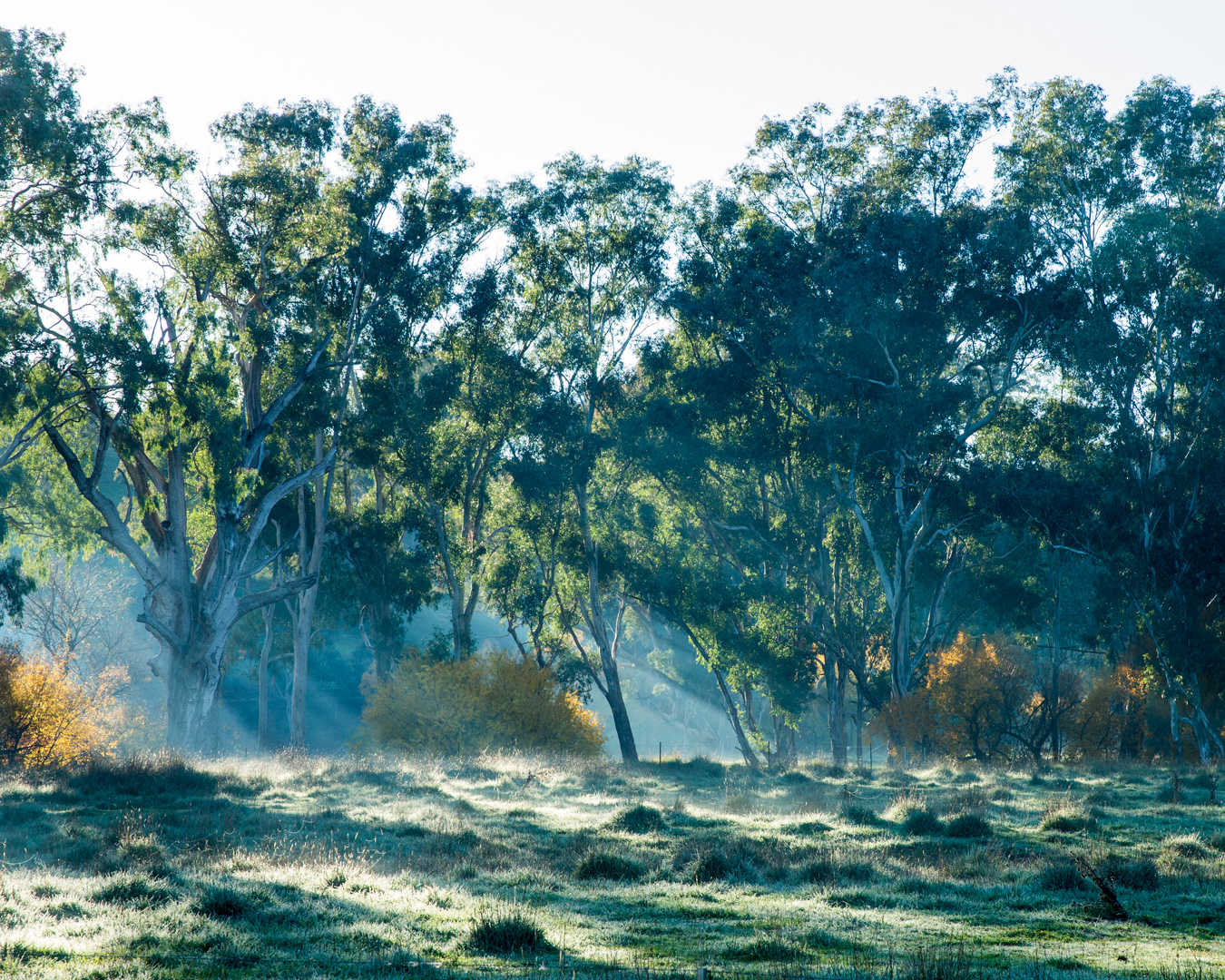 Just a short drive from Kosciuszko's northern attractions, Humes Crossing Campground is an ideal camping base for any camper's adventure-filled trip. Located on the eastern shores of Blowering Dam, the Humes Crossing free campground is an ideal place for a picnic or a camping holiday. This place is the ultimate spot to bring a footy or a cricket set or go for a fish at Blowering Dam and try your luck at catching cod or redfin. Head here for more info.
Drive from Sydney: 5 hours
Ellenborough Reserve
Ellenborough
Ellenborough Reserve is a real dream to camp at, period. This one will cost you zero bucks to set up shop over any holiday period or weekend. This area is fairly large and open with a heap of level, grass sites, suitable for any camper or even caravan enthusiast. Toilets here actually flush (a luxury in the camping world), pets have been given the green light and you'll have an enormous swimming gorge to make the most of (just don't drink the water). However, because Ellenborough does get so busy, there's a maximum stay here of 48 hours. More details are here.
Drive from Sydney: 4 hours and 30 minutes
Need more ideas? These are our favourite dog-friendly camping-spots, and our favourite camping spots that aren't free (but are well worth it).
Image credit: David Trood, NSW National Parks, Lovleah, NSW National Parks, Oliver Strewe