When the mercury drops, the leaves change and the sun sets a little earlier than we'd like, you know it's the official season of road trips "down south". We know you have your autumn trips down to Bowral, Berry, Moss Vale, and Berrima already planned, which is why we want to shift your attention a little further inland.
If you've never made the trip down to NSW's Hilltops region—you're about to go back in time. Located about an hour northwest of Canberra, this expanse is made up of four main country towns that will absolutely blow you away, in particular—Boorowa. This endearing township, which sits on Ngunnawal Country, is filled with antique shops, Devonshire tea, homemade scones, local berry jams, country kitchens, and a settlement history seeded in the mid-1800s Gold Rush and wool production. Yep—if that's not country charm to a tee, we don't know what is.
Here's everything to see and do in charming Boorowa.
Need To Know
While Boorowa oozes an Irish country charm of yonder, its history and significance goes back far further than its anglo origins. The town, while pretty commonly thought to be on Wiradjuri Country (though the Wiradjuri people did come to Yass after white settlement), is actually part of the Ngunnawal Nation.
Ngunnawal is thought to mean "we, the people," or "us" and there's a bunch of sources that actually suggest its spelling was originally "Ngoonawal". Within the Ngunnawal nation, there are seven different clans, all of which help a deep connection to local rivers like the Yass and Murrumbidgee Rivers.
There are a number of places throughout Ngunnawal Country that hold rich cultural significance for surrounding First Nations clans including Birrigai, Tidbinbilla, and the Southern Alps. Tidbinbilla Valley (derived from the Ngunnawal word "Jedbinbilla" which means "where boys become men"), for example, is where rock shelters were used as far back as the last Ice Age. The valley was also used for ceremonies and the passing on of traditional men's law.
How To Get There
Your drive down to Boorowa will be a cruisy three-and-half hour drive from the heart of Sydney. Pending where you live, you'll want to start southbound on the M5 motorway, which will lead you straight to the Hume Highway. This stretch of road will take you straight past Mittagong and Berrima, through Yass, and straight into Boorowa.
Things To Do In Boorowa
Take A Stroll Around The Streets Of Boorowa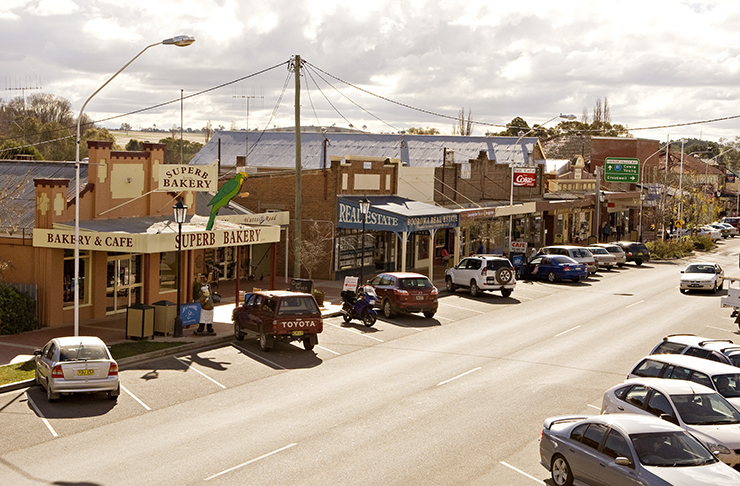 When we say Boorowa is like something out of a fairytale—we're not joking. To really have an appreciation for the charming country town, you're going to want to start your walk down the main strip of Farm Street and round it out with a nature trail beside the Boorowa River.
Pick Up Some Local Goods At The Marsden Street General
Having freshly opened up in an old butcher shop, The Marsden Street General is part pantry, part coffee house, part general store, and part book club. You can sift your way through local products to take home or take a seat and load up on the likes of salmon gravlax with black lava salt and Egyptian dukkah.
Visit The Historical Museum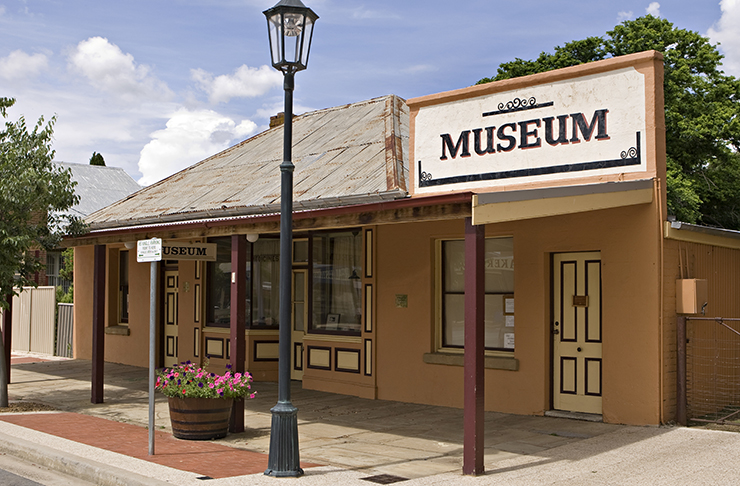 The local Historical Museum here is an absolute must. Located inside the old George Patterson Store, you'll cop everything from Edwardian fashion (from the likes of explorer Hamilton Hume) and antiquities from the wool industry. There's also railway memorabilia, local ambulance pieces, and a print room with original printing press.
Stop By The Absolutely Superb Bibliotheque And Occasional Wine Bar
The name really says it all but this wine bar is one of Boorowa's newest hospo additions causing a whole heap of excitement. The Absolutely Superb Bibliotheque And Occasional Wine Bar is just a short walk from The Marden Street General and it's a mecca for highlighting the cool climate wine offerings from the Hilltops Wine Region from vineyards like Freeman and Grove.
Order up charcuterie boards with pickles from The Old Produce Store Binalong; cheese from Coolamon Cheese; olives from Alto Olives; sausages and deli products from Pino's Dolce Vita; baked goods from the Bread And Butter Project, and a bunch of chutneys, preserves, and jams from Walsh's Country Kitchen.
Drive A Little Further To Explore The Lambing Flat Chinese Tribute Garden In Young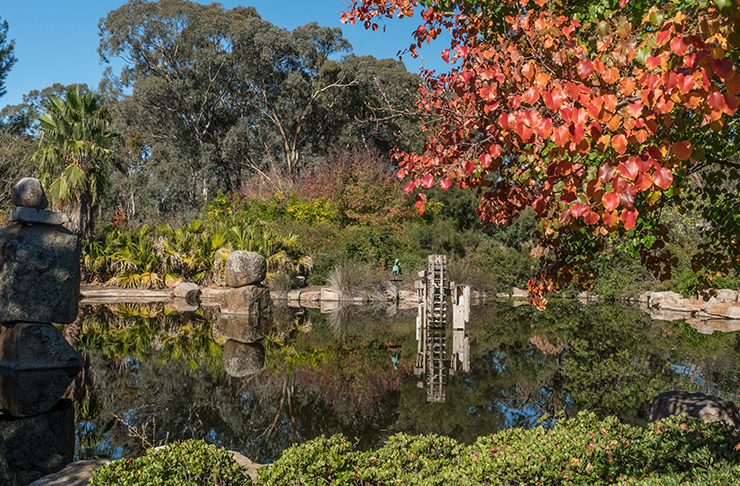 If you've got time on your side, it's worth driving up to Young (it'll take you about a half-hour) to explore the Lambing Flat Chinese Garden at Chinaman's Dam reserve. There are marble lion sculptures, viewing platforms, and a magical little spot called the Pool Of Tranquility.
Keen to explore more? Check out our guide Lake Macquarie.
Image credit: Destination NSW