Hosted every year, the Houses Awards champion the country's most jaw-droppingly beautiful architecturally designed digs. It's become one of the country's most prestigious architectural accolades—and the houses that make the shortlist are nothing short of extraordinary.
Categories for the prize include smaller and larger abodes, renos, apartments, heritage buildings, sustainable designs and gardens. It's a collection of dreamy abodes to set your inner interior designer ablaze.
While we all know homes in Sydney will set you back a (very) pretty penny, if you're in need of a little design inspiration for your dream house, or just enjoy gazing into the loungerooms, gardens and hallways of some seriously stunning residences—peep a few of the Sydney homes that have been shortlisted to win this year.
G B House, Gordon's Bay
Infinity pool that peels away to sunny Gordon's Bay below? Check. Master bedroom with an oversized balcony and private ocean views? Check. Underground bar, wine cellar and music room? Check. This stunning, minimalist home is the work of Renato D'Ettorre Architects—and we're pretty sure Kanye would approve.
The most interesting part of the design has to be the use of bricks throughout—perforated brick painted white acts as the building's façade, filtering sunlight, while in the bar a wall of bricks has been fashioned into the perfect wine rack.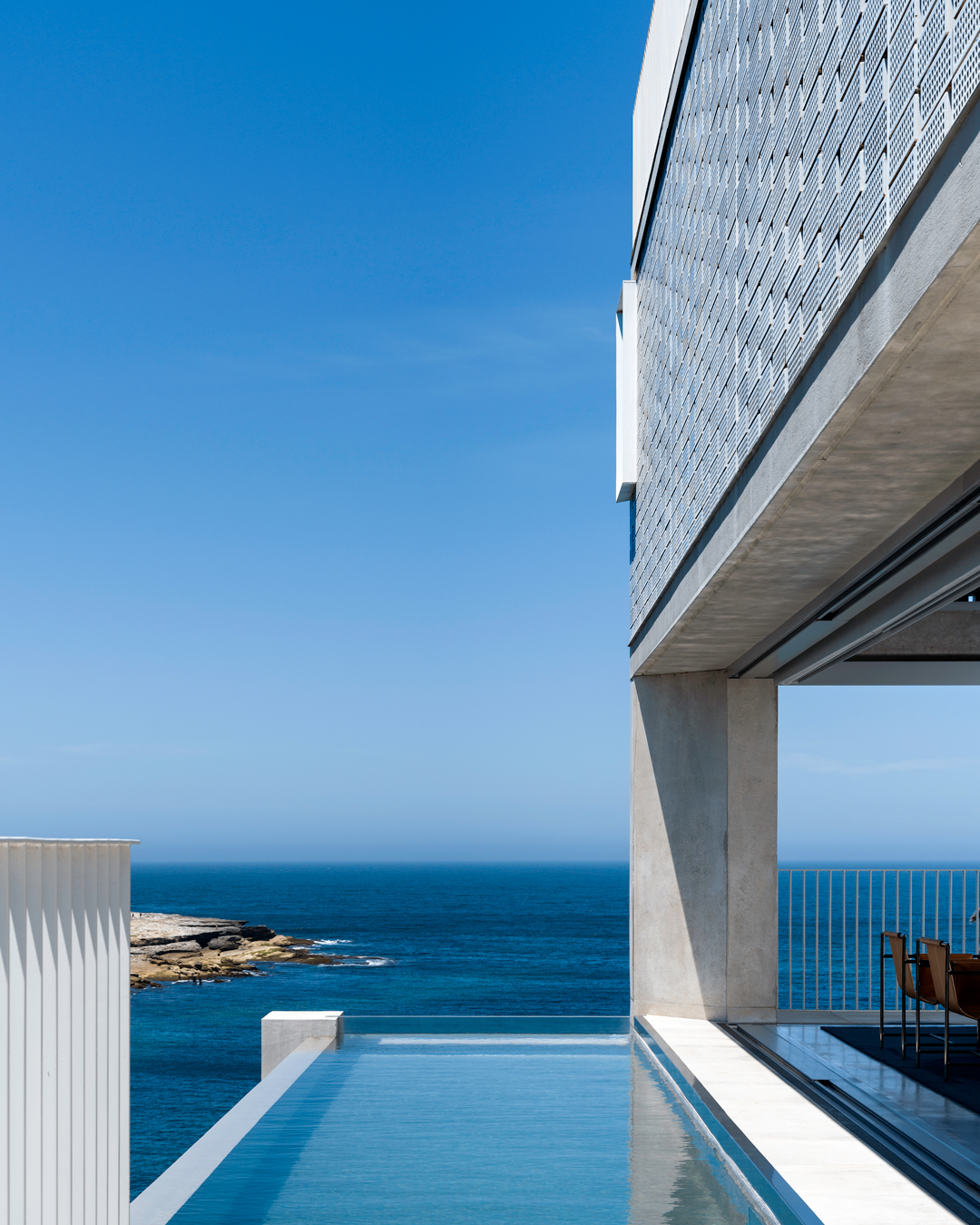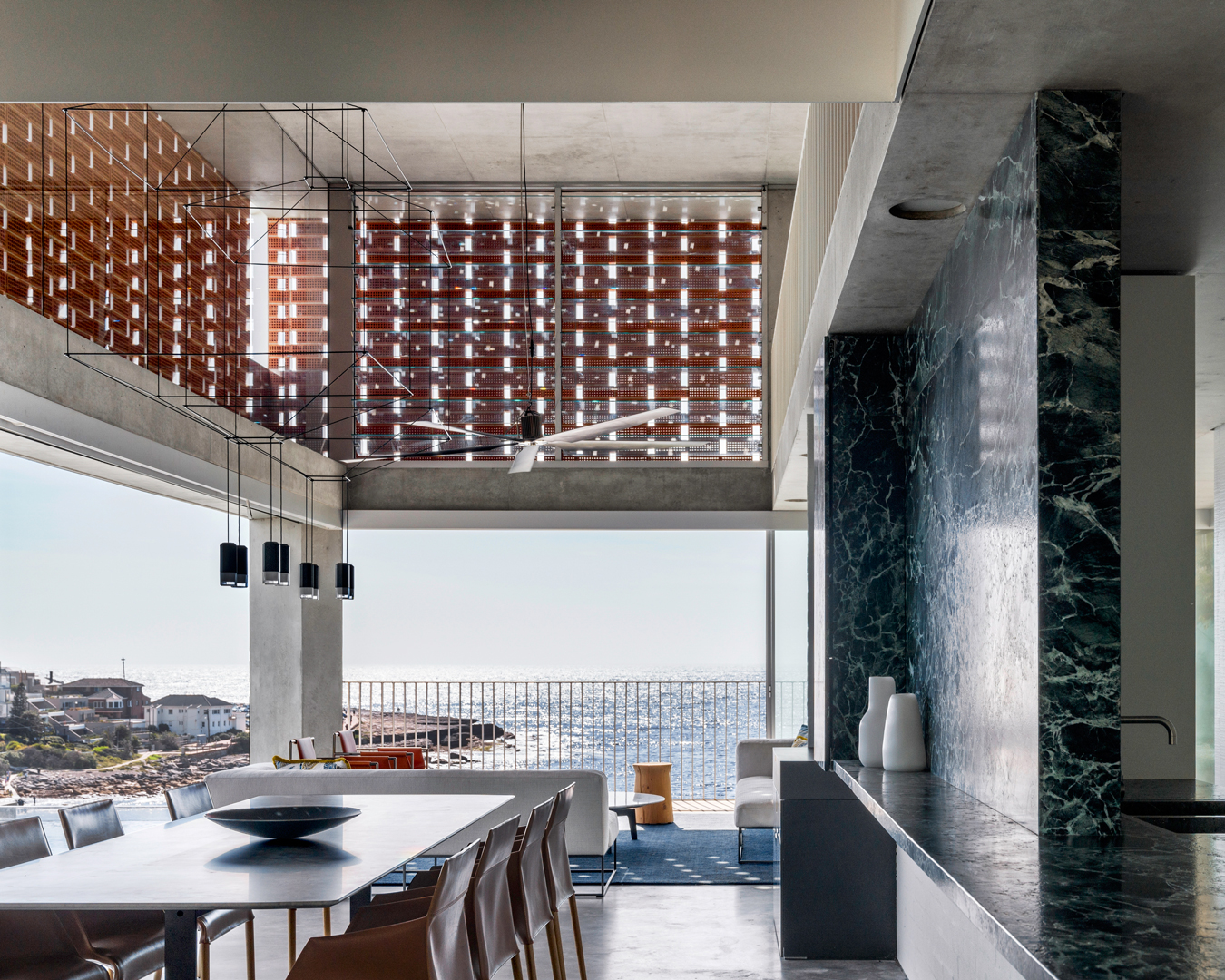 Courted House, Marrickville
Designed by Manly's Breakspear Architects, this Inner West sanctuary features super high ceilings and a stunning square-shaped courtyard and garden, beautifully blurring the lines between indoors and outdoors.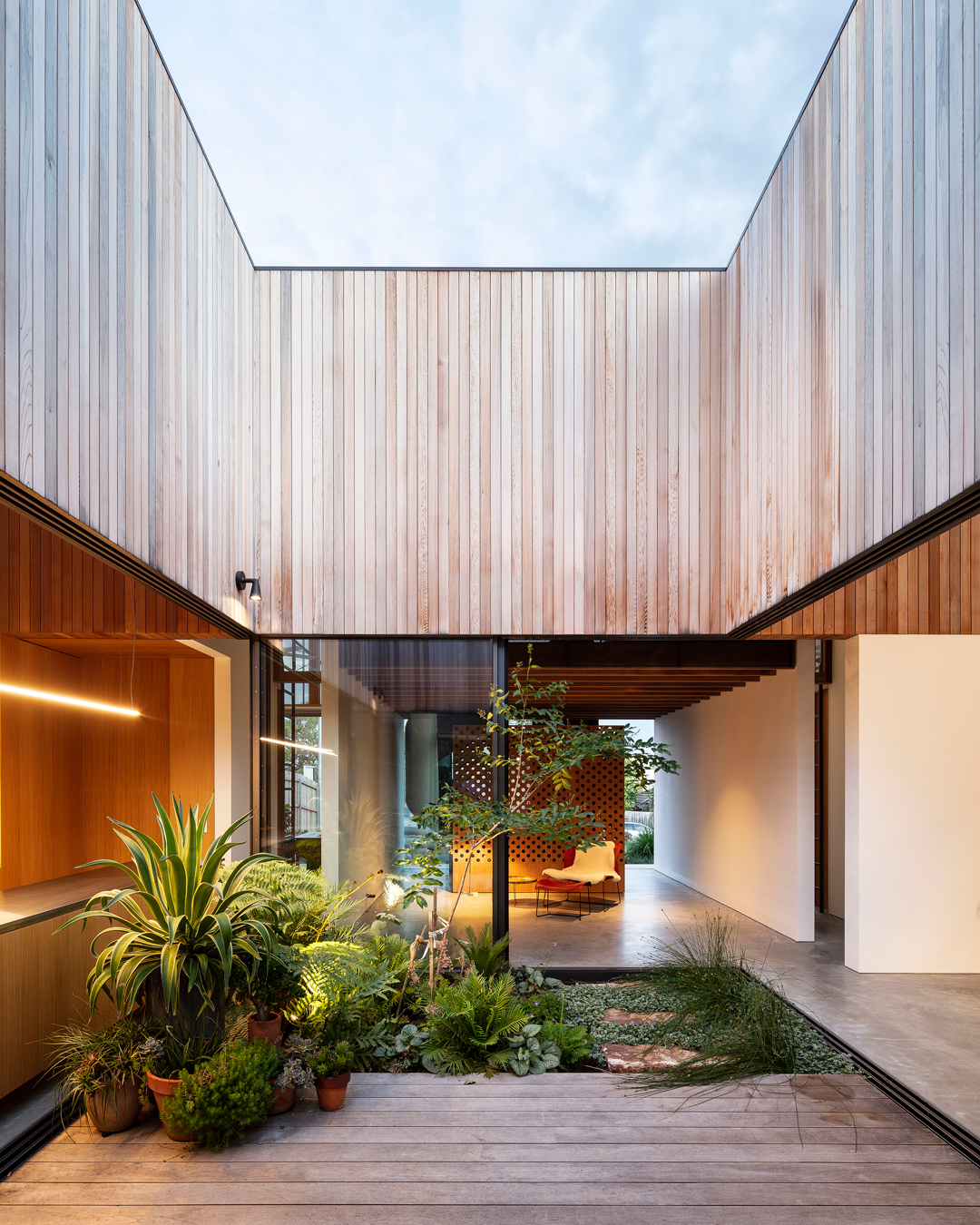 Crescent House, Vaucluse
If lashings of dramatic polished concrete are definitely your vibe, you'll love Cresent House by Matthew Woodward Architecture. It's basically a sculpture, nestled into Vaucluse's coastal cliffs—with wide balconies that pour out over Sydney harbour. Our favourite part? The rooftop sundeck that spirals off the master bedroom.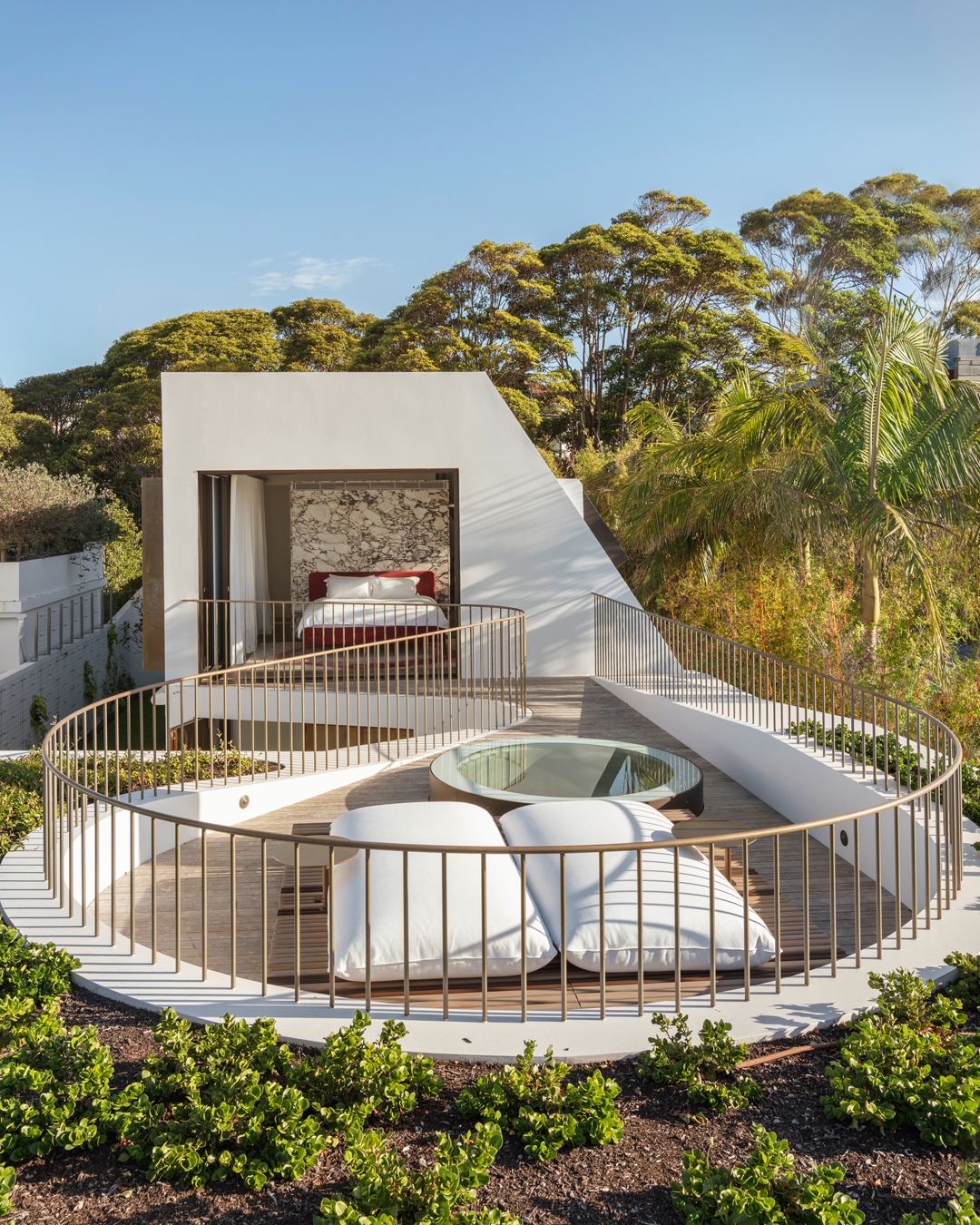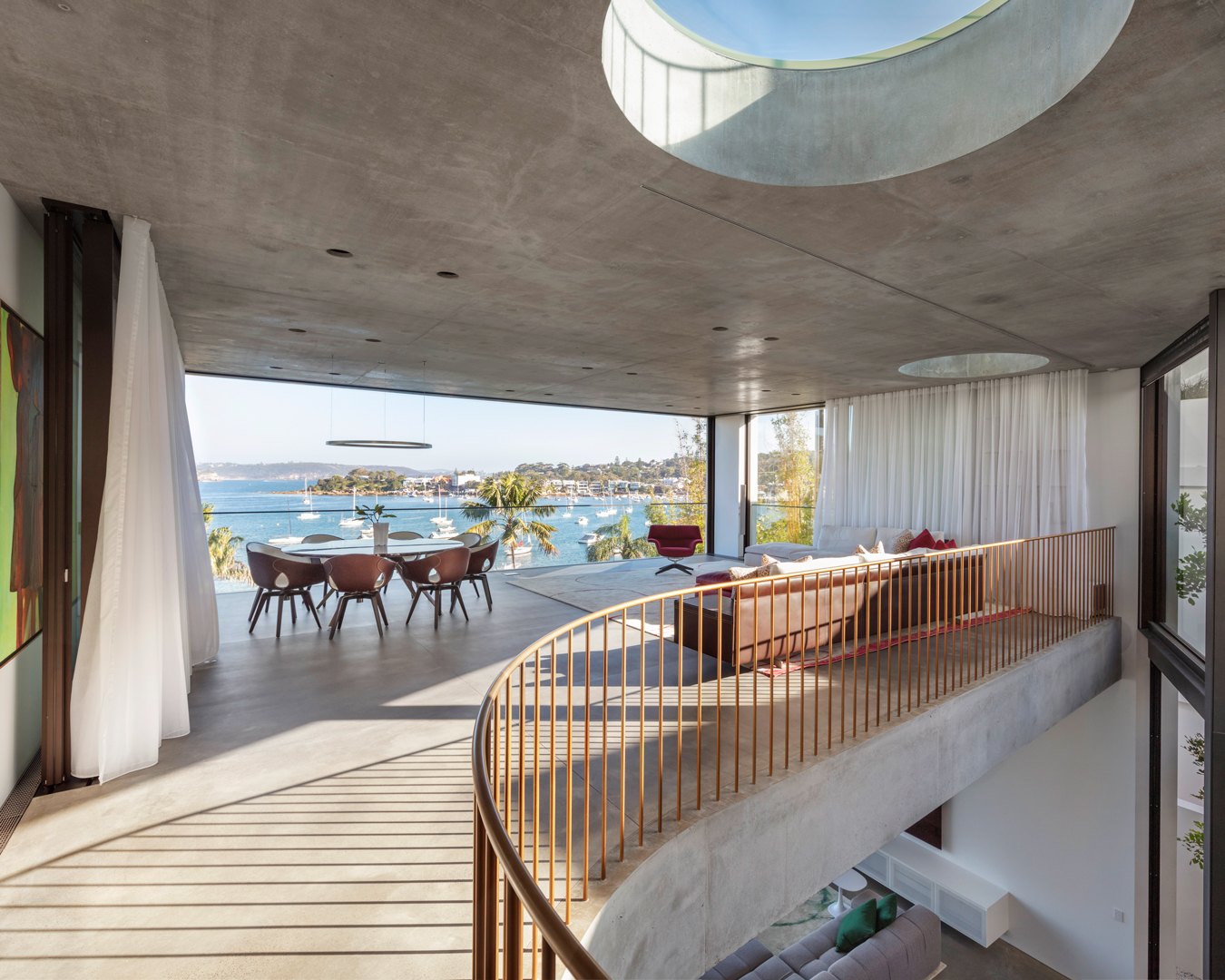 Courtyard House, Woollahra
Designed by Darlinghurst-based CO-AP Architects, we love the pops of colour in this four bedroom house. The sculptural steel staircase in minty green, pink sheer curtains and a set of bathroom sinks in duck egg blue make it charming and fun.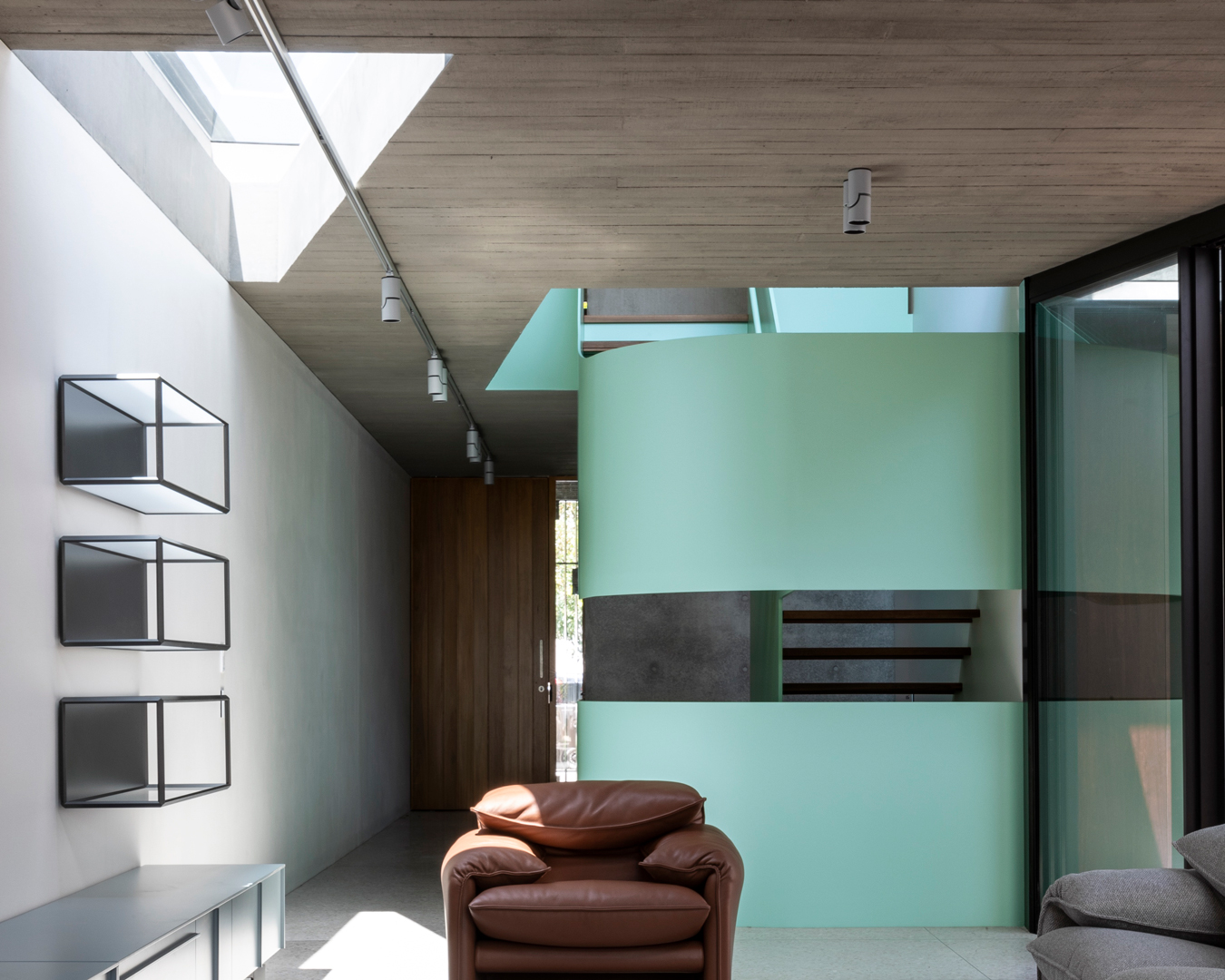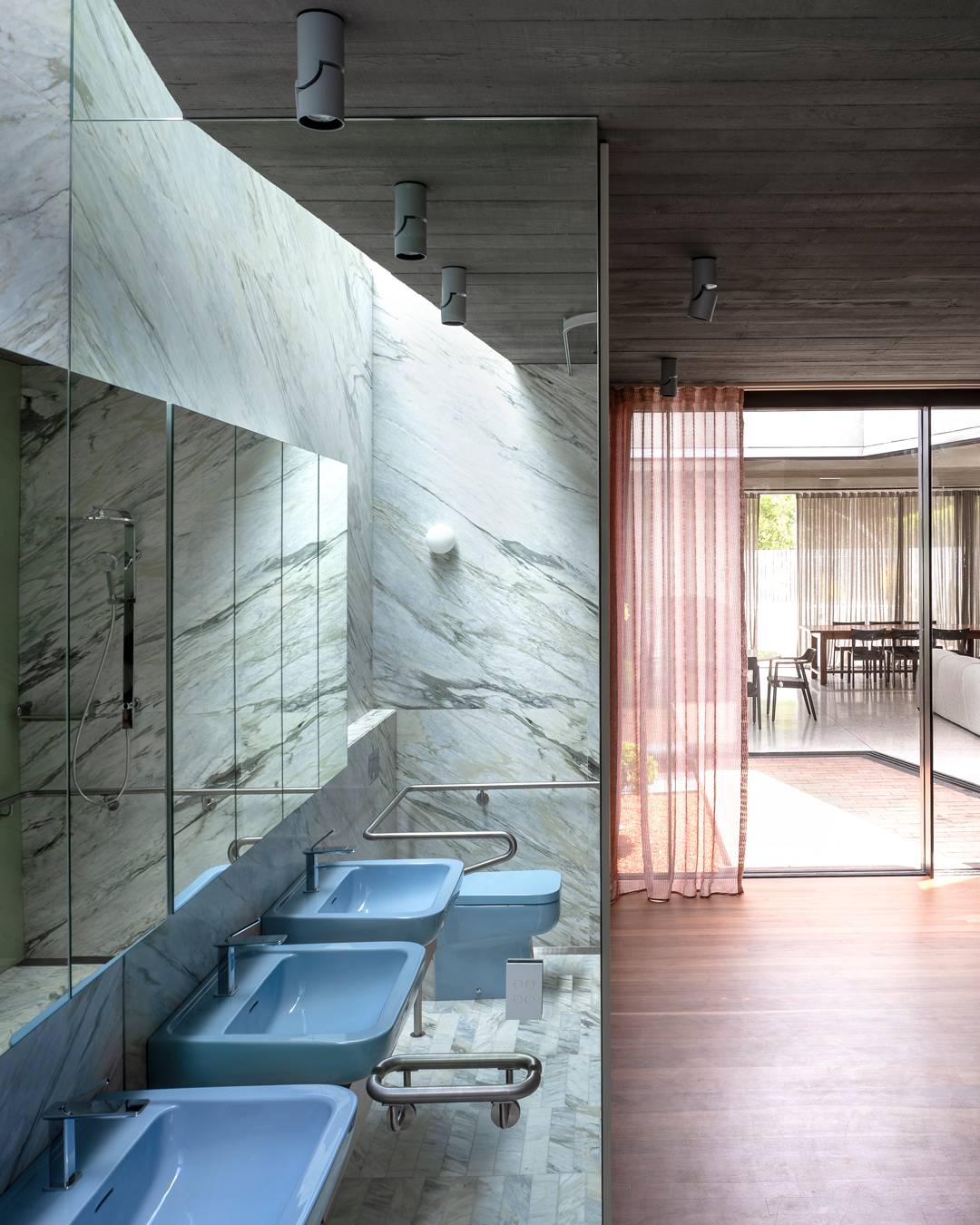 Substation House, Darlinghurst
Who hasn't dreamt of living in an inner-city warehouse conversion with a rooftop lap pool? This super minimalist renovation of a former Darlinghurst substation plays with brick and allows light to flood in.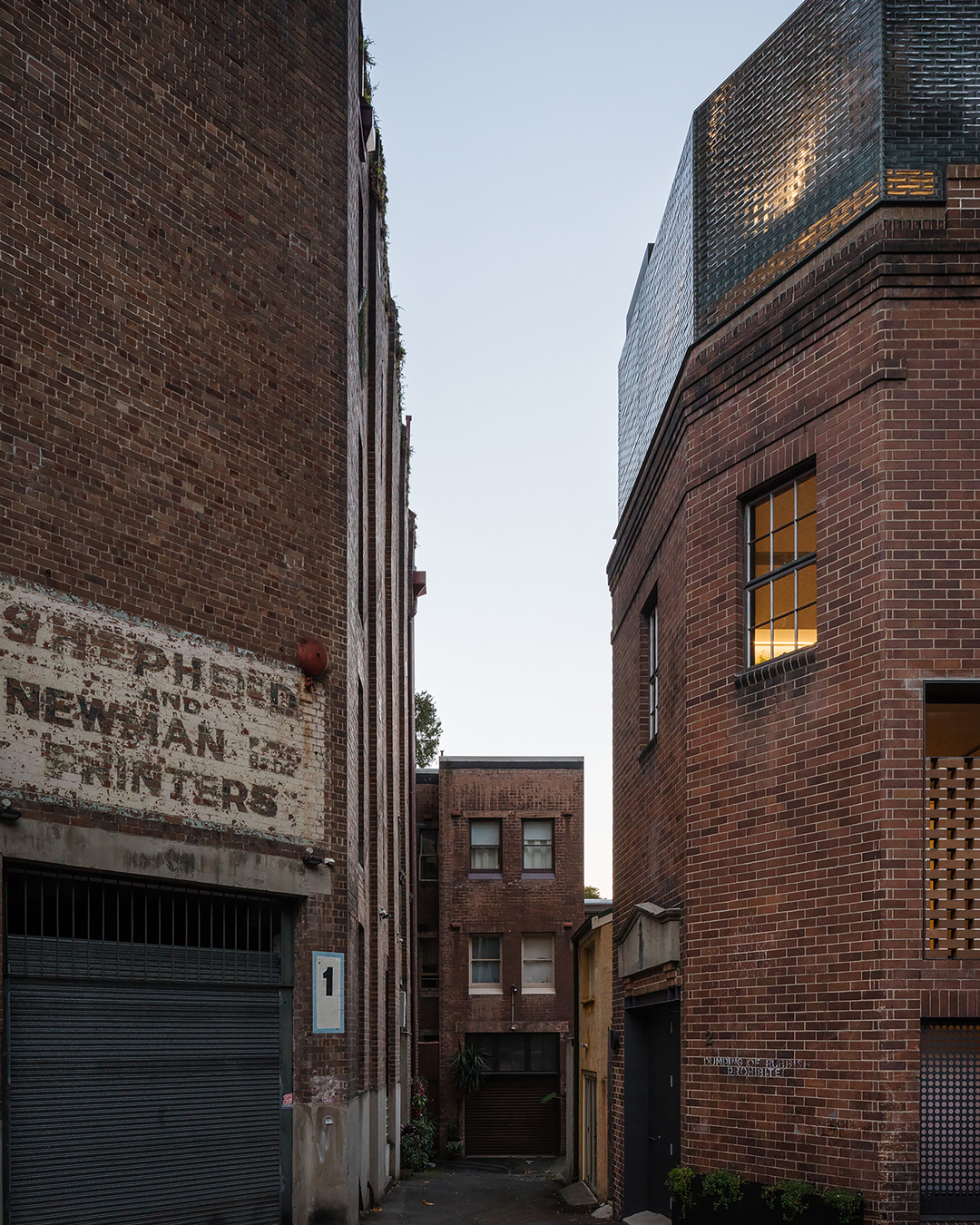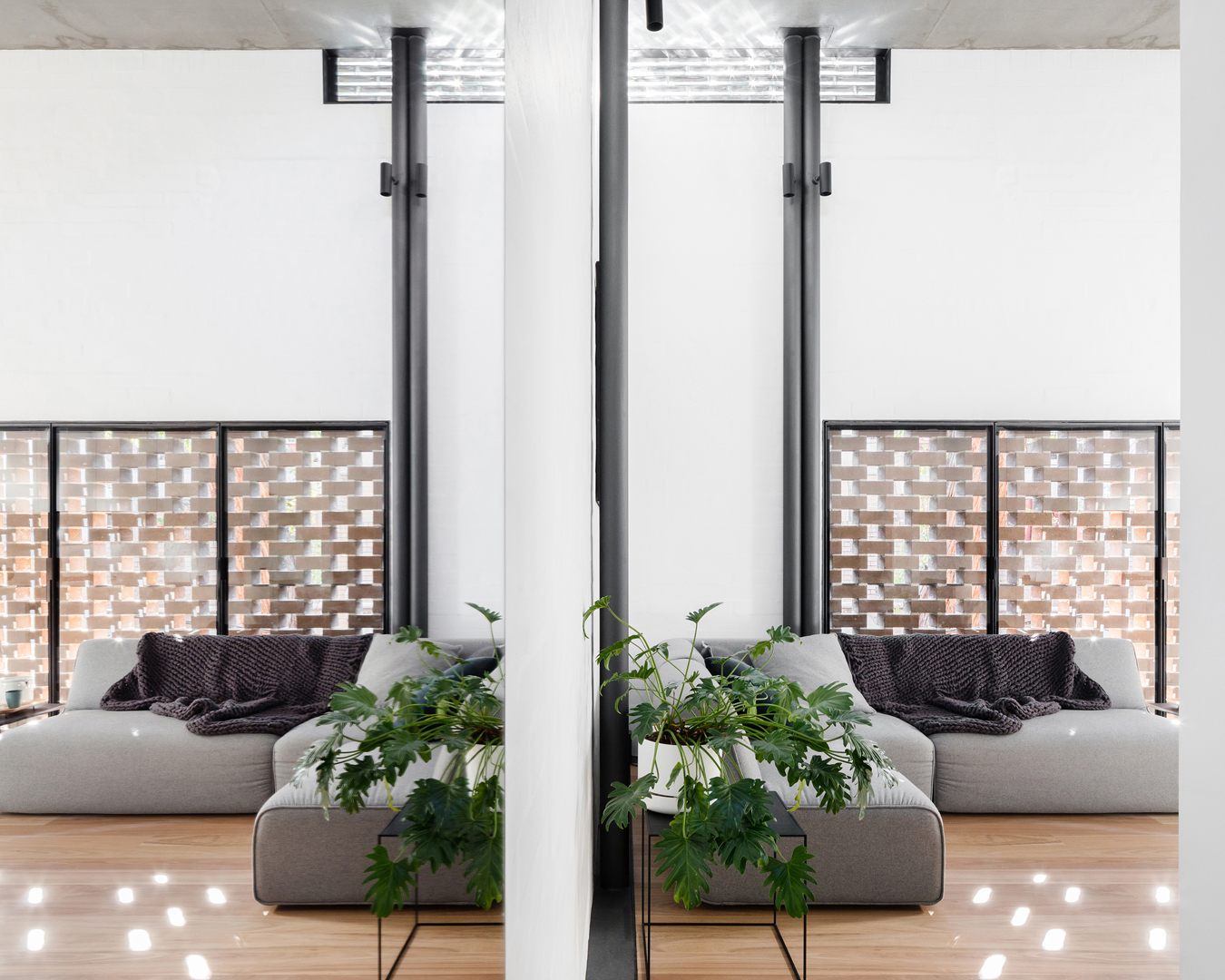 Erskineville Creature, Erskineville
Rent in Sydney is expensive, to say the least. Rather than expecting their grown children to rough it, this family created a one of a kind extension to their Erskineville townhouse. Designed by the creative geniuses at Retallack Thompson, the extension is supposed to be a "pet" like structure and features a parking spot, courtyard, kitchen, bathroom, lots of natural light and a whole lot of soft lemonade pink walls.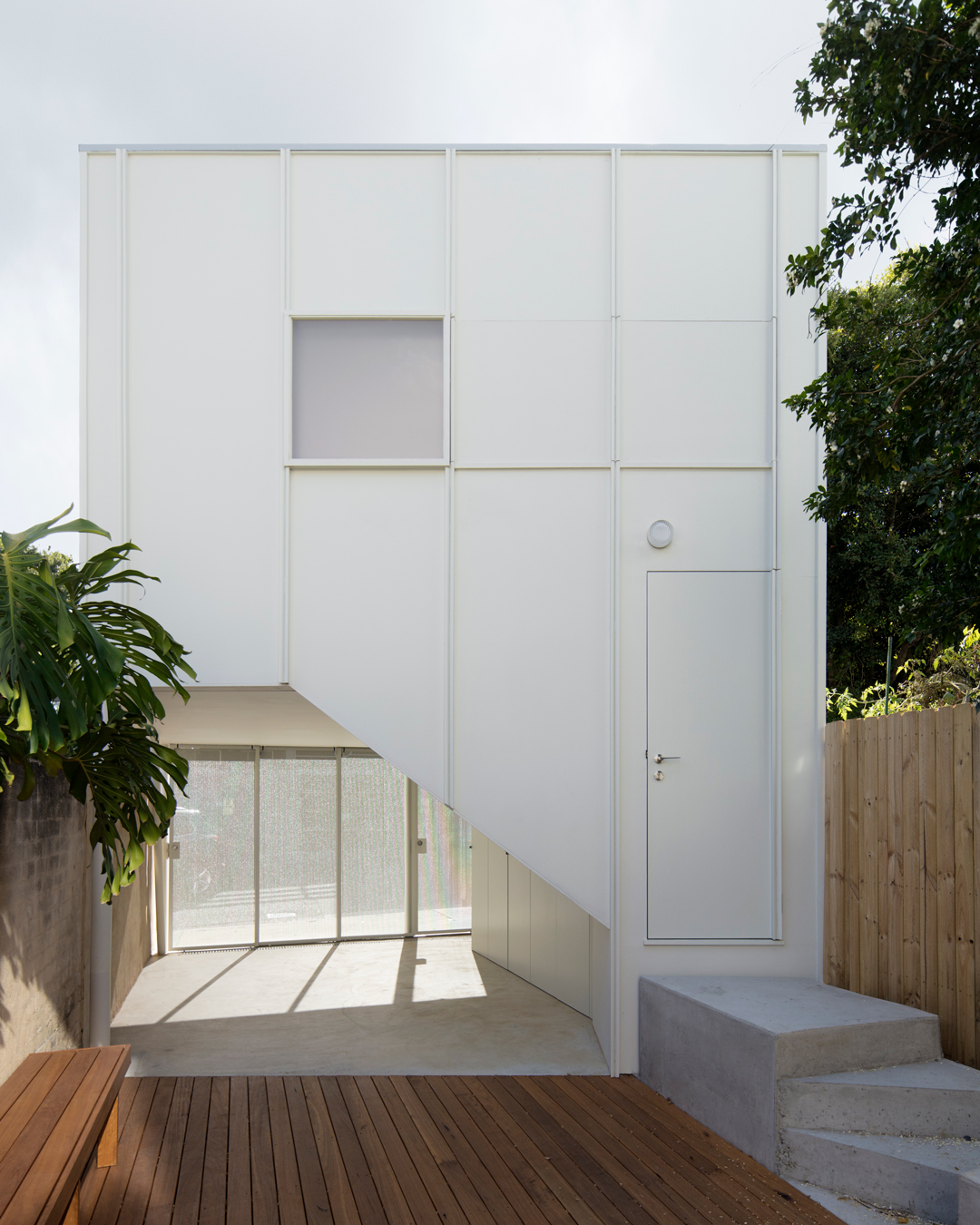 Check out the full list of shortlisted homes across Australia here.
Image credit: Houses Awards.