Is your nightlife a little lacking? We've all been tentatively tipping our toes in social waters, primed to expect a lockdown at any moment. We say it's time to dive in and make the most of the unmissable nights out Sydney has on offer.
Essential Night-Out Prep
Hold up Brisbane, we know you're ready to stack your calendar with trendy outings that take you through to sunrise, but we have some essentials to attend to before you go out and own the night. The last thing we want is for anyone to see we've been up until the wee hours—and as the eyes are always a giveaway, you'll need a bomb eye cream to see you through.
Enter the newly re-launched Estée Lauder Advanced Night Repair Eye Supercharged Gel-Crème. This little pot of wonder delivers an impressive 100 hours of hydration to your under eyes with just one application, softening dark circles over time to deliver brighter eyes in just two weeks.
Pro-tip: To keep up your thriving nightlife with no skin stress, blend the eye crème with your concealer to erase dark circles and hydrate in one easy step.
Now that you have a superior, multi-tasking eye crème to see your skin through any nighttime adventure, let's plan some epic late nights.
Catch A Flick At Golden Age Cinema
Golden Age Cinema doesn't just do your standard popcorn and movie. They're an old-school cinema and bar located in an art deco building from 1940. Expect cosy screenings, dapper drinks, and a few live music events now and again to keep things fresh. This is the perfect cinema to catch the latest releases, indulge in a cult classic, or immerse yourself in films from the golden age with an atmosphere to match.
Plan An Interactive Games Night At Hijinx Hotel
Check-in at the Hijinx Hotel to shake things up with a quirky games night. We should note, this is less a hotel and more an immersive, interactive, highly instagrammable game experience. Each 'room' of this New York-style 'hotel' hosts a challenging puzzle for you to solve amidst some seriously impressive visual design. Gather a team of problem solvers for this one so that they can do the work while you stock up on killer selfies.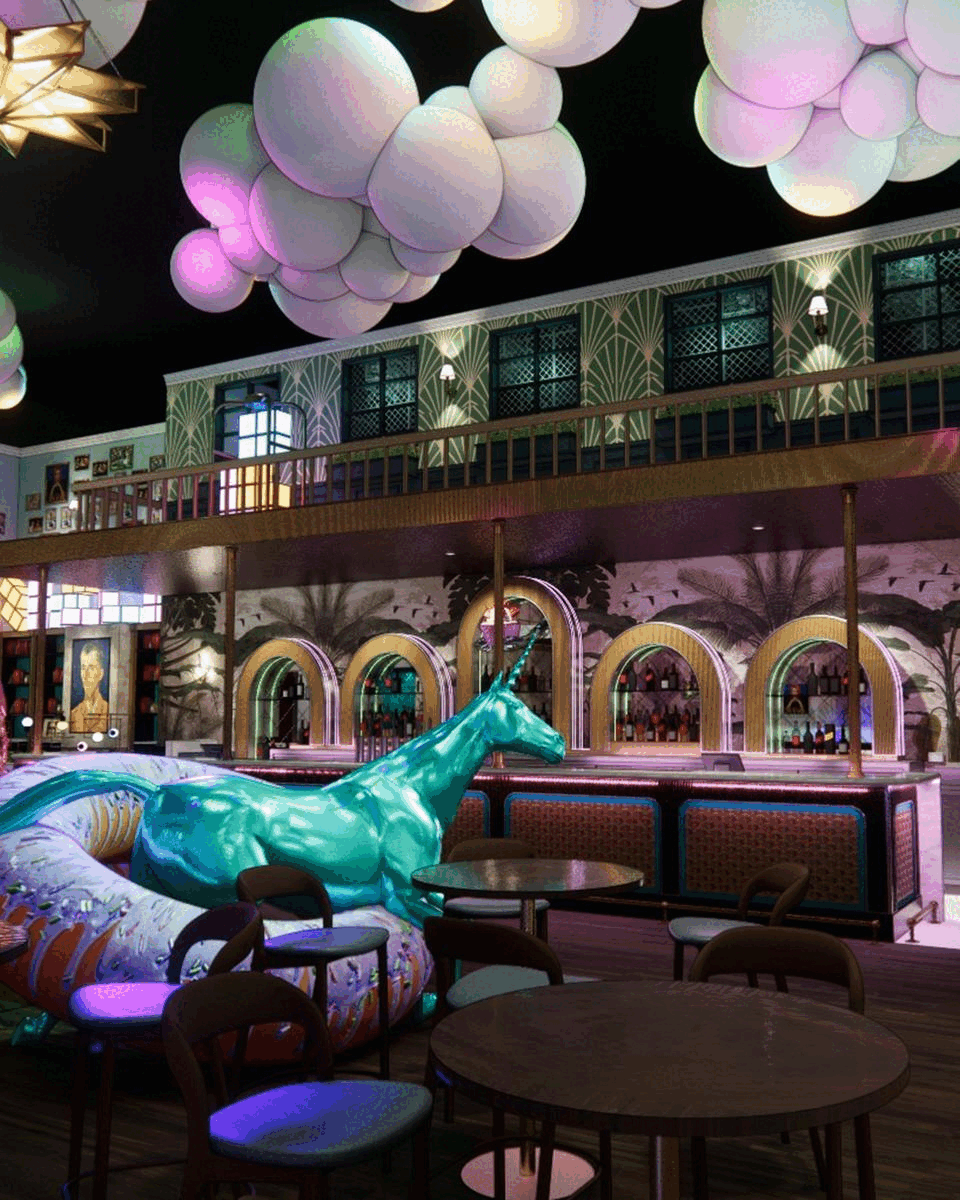 Discover Local Gems At Sydney's Top Notch Theatres & Venues
For all you theatre and concert lovers out there, there's no better night out than a local show. Luckily for you, Sydney has no shortage of entertainment venues that are constantly putting out fresh and exciting performances.
If live tunes are your jam, hit up Enmore Theatre for everything from indie top-picks to tribute bands and local legends, or head to Lazy Bones for a lounge bar with eclectic decor and live jazz every week. For the thespians among you, Theatre Royale has the big shows covered while Belvoir St Theatre handles the intimate new plays you don't want to miss.
Indulge In A Sophisticated French Dining Experience At Restaurant Hubert
For an evening of classic French cuisine amidst vintage decor and a lively atmosphere, book a table at Restaurant Hubert. Select a quality drop from their extensive wine list and order up from their passionately French menu featuring freshly shucked oysters, escargot, and duck parfait served with maple syrup jelly.
Alongside the lush restaurant, you'll find three bars and an art-house cinema to explore throughout your evening. We recommend starting in bar one, enjoying a nice meal, hitting up bar two before you catch a screening, and then wrapping up the evening in bar three for a nightcap.
Experience Wood Fired Food Under The Stars At Kiln
When all else fails, book a table at Kiln—because who doesn't love a rooftop bar that serves up unbelievable wood-fired eats? Their terraces feature fully retractable ceilings, allowing you to literally dine under the stars with a backdrop of breathtaking city views. They somehow enhance the experience even further with their mouthwatering dishes, all prepared on the grill to serve up their signature smoky flavours.
Drag & Dine At The Imperial Erskineville
To top off your nocturnal adventures, book into The Imperial Erskineville for their ever-iconic Drag & Dine. Thursday to Sunday nights, their in-house restaurant Priscillas serves up a soil-to-plate a la carte menu while a rotating cast of fabulous drag queens do their thing. Prepare to titillate your tastebuds (and wherever else) as you discover exactly why Dine & Drag is such an iconic night out.
No matter what's on the agenda of your next night out, give your eyes a good nights sleep and erase dark circles with Estée Lauder's Advanced Night Repair Eye Supercharged Gel-Crème. Head here to shop now.
Editor's note: This article is sponsored by Estee Lauder and proudly endorsed by The Urban List. To find out more about who we work with and why read our editorial policy here.
Image credit: Imperial Erksineville via Instagram, Hijinx Hotel via Instagram