Ever wondered if you can stay in a lighthouse for the weekend? We have great news—you absolutely can—and NSW's coastline is home to a neat collection of stunning restored lighthouse cottages perfect for a winter escape.
Imagine waking up to the sounds of crashing waves and calling seabirds, with a national park as your backyard, ready to explore the coastal tracks and secluded beaches. And don't worry, these lighthouses are automated, so you can relax knowing that ships are being guided to safety, as you wine and dine in style.
Here are five of NSW's best lighthouse stays.
Cape Byron Assistant Lighthouse Keepers' Cottages
Cape Byron State Conversation Area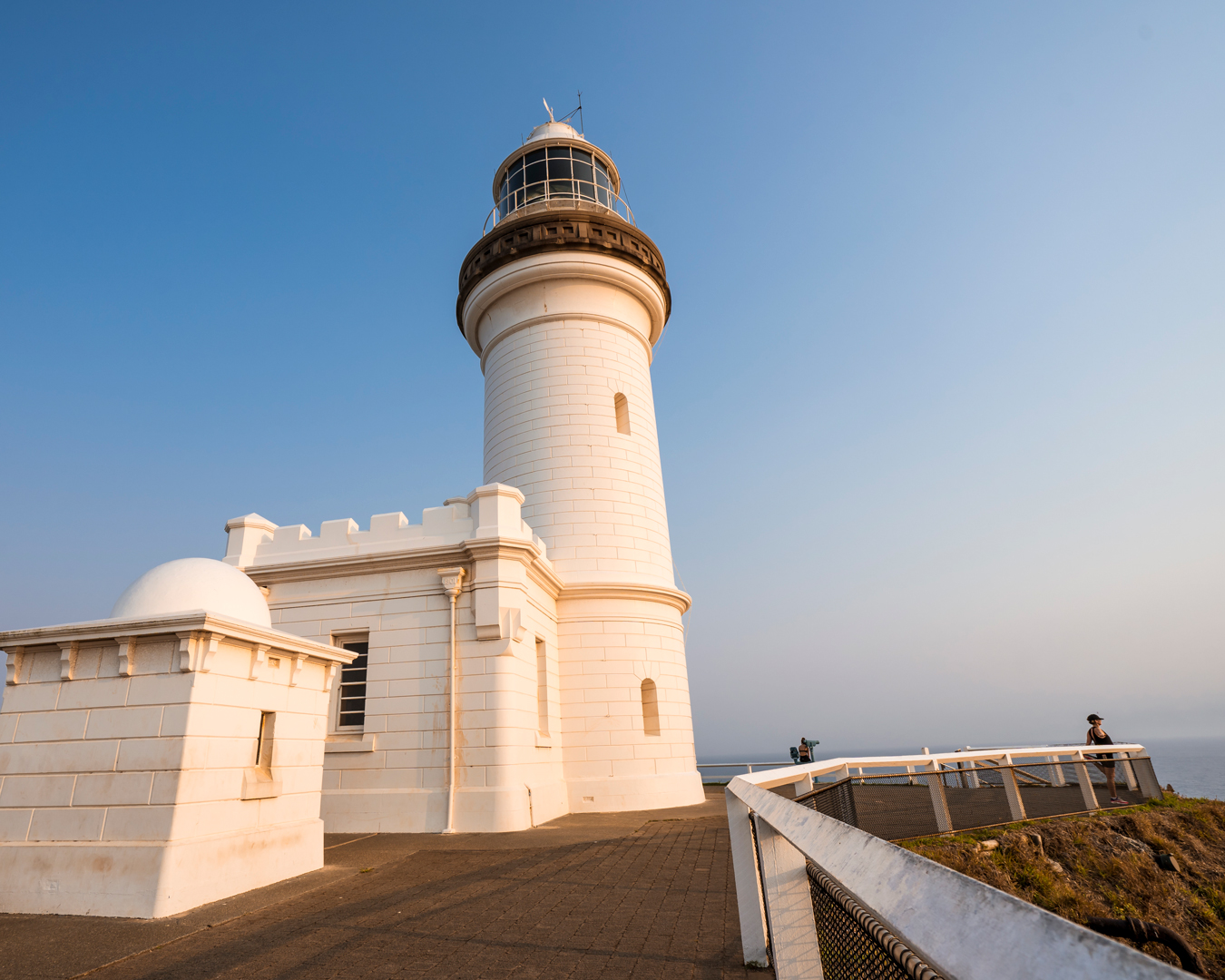 Only a short drive away from famous Byron Bay is the award-winning Assistant Lighthouse Keepers' Cottages, gracing Australia's most easterly point for over a century. The cottages sleep six and have a rustic charm and all the modern conveniences for a comfortable stay. As the sun sets, the daily crowds dissipate, and you can enjoy the breathtaking views in peace. Rise and shine early, as the sun rise is a must-see on your stay.
Travel time: 8-hour drive from Sydney
Green Cape Lightstation Keepers' Cottages
Green Cape Area in Ben Boyd National Park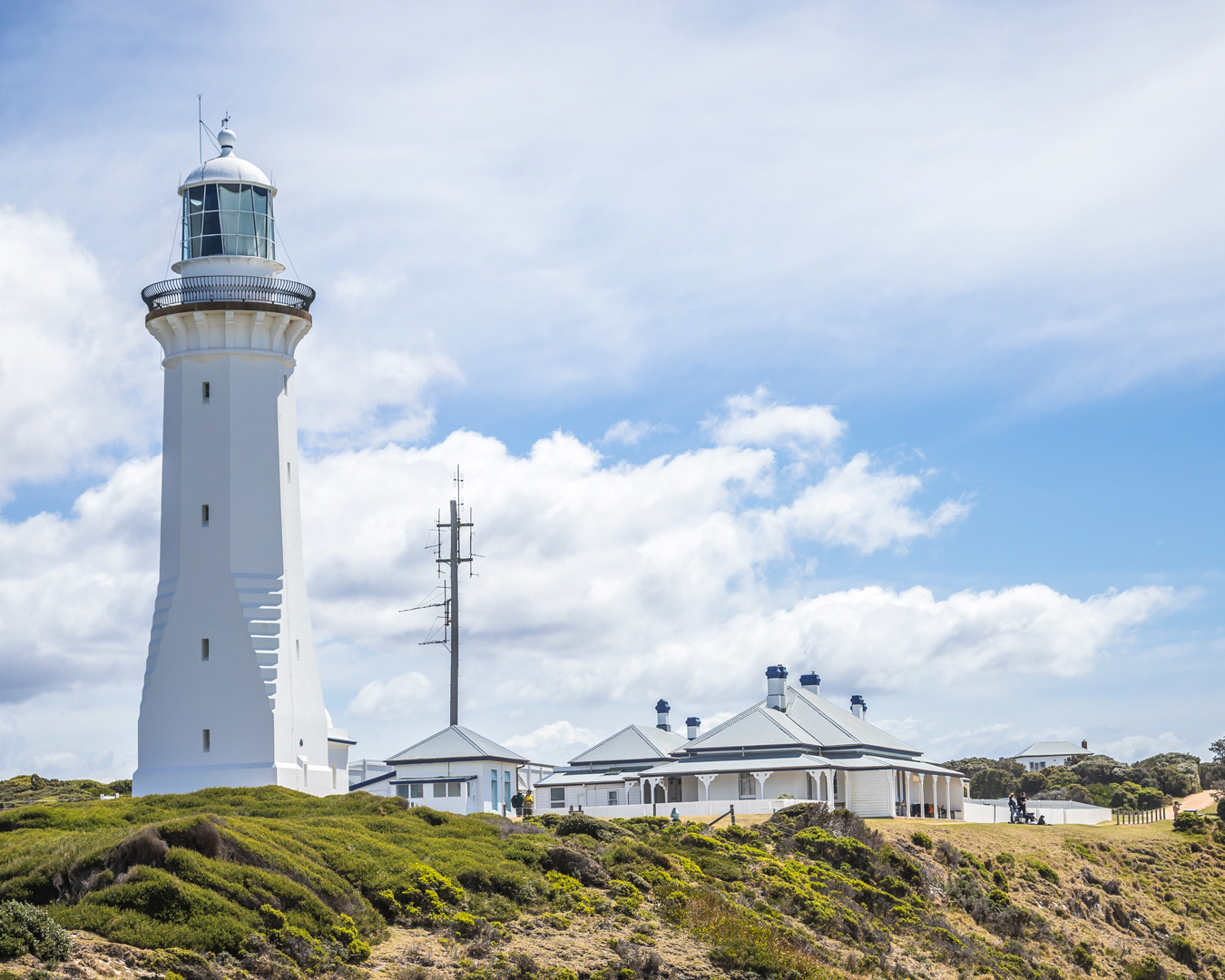 The Green Cape Lightstation is the southernmost lighthouse in Australia, perched on the tip of the rugged rocky peninsula of Green Cape. Here you'll find three charming cottages, each restored in an on-theme nautical décor and cosy verandas to sip coffee on misty mornings. Take the paved path to the lookout with views across Disaster Bay, and spot shipwrecks and whale migrations (May through December). Even bring a fishing rod to try your luck at catching dinner and cook up a storm in the fully equipped kitchen.
Travel time: 7-hour drive from Sydney
Montague Island Head Lighthouse Keeper's Cottage
Montague Island Nature Reserve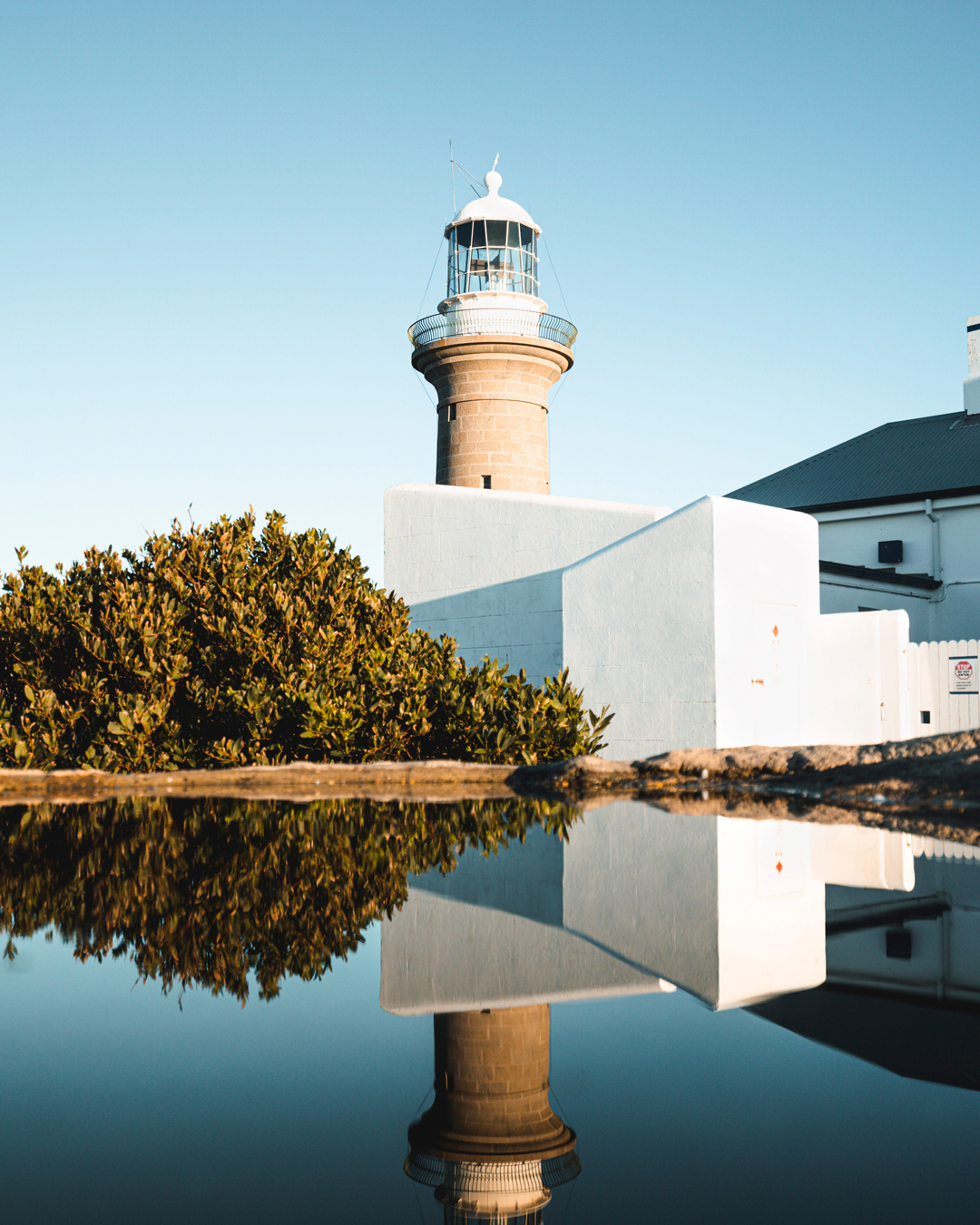 Dreaming of an island getaway? About 9km from Narooma on NSW's South Coast is Montague Island Nature Reserve, a remote haven for nature lovers. Bring your mates along for this seaside adventure—the head keeper's cottage sleeps 12 and the assistant keeper's cottage fits seven. This wildlife sanctuary offers whale watching right from your doorstep, as well as snorkelling and diving trips with seals. Be sure to take a tour of the island to discover Montague's history and come well prepared for an adventure.
Travel time: 4-hour drive to Moruya from Sydney, plus a boat transfer
Smoky Cape Lighthouse Keepers' Cottages
Hat Head National Park, North Coast
Looking for your next friendly get-together or family vacay? Smoky Cape Lighthouse is the perfect spot for larger groups, with three rooms in the main cottage and two additional self-contained cottages, sleeping eight people each. You can get the best of both worlds: close enough to cafes and shops in the coastal town of South West Rocks, and far enough to relax amongst tranquil coastal scenery. Take a break from relaxing and stretch your legs on one of the many bushwalks across Hat Head National Park.
Travel time: 5-hour drive from Sydney
Seal Rocks Lighthouse Cottages
Myall Lakes National Park, North Coast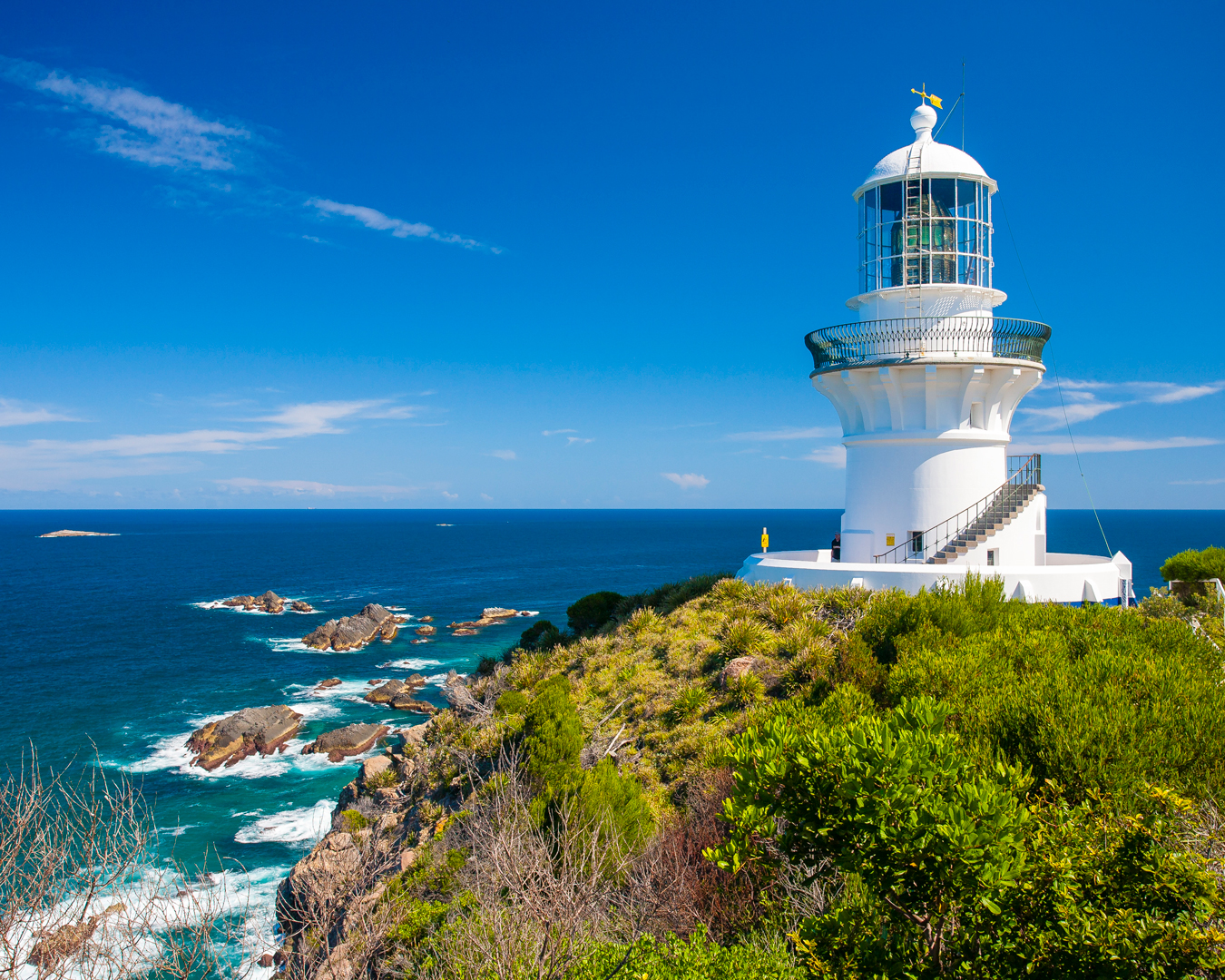 Sitting atop Sugarloaf Point in Myall Lakes National Park is the breathtaking Seal Rocks Lighthouse Cottages, built in 1875. The three cottages have been carefully restored, retaining their heritage charm. You can choose from the head keeper's cottage, sleeping eight or two assistant keeper's cottages, sleeping six each. Mosey on down to the coastal town of Seal Rocks or unwind on the veranda with breathtaking panoramic views across the Pacific. There are also BBQ facilities for a feast under the stars.
Travel time: 3.5-hour drive from Sydney
For even more great winter escapes in NSW, head over here.
Image credit: Destination NSW