Some stays in NSW are just too good to be true and Little Valley Farm is absolutely one of them.
Located about 90-minutes north of Sydney in Laguna, this charming farm brings together two great concepts—getting off the grid and… alpacas.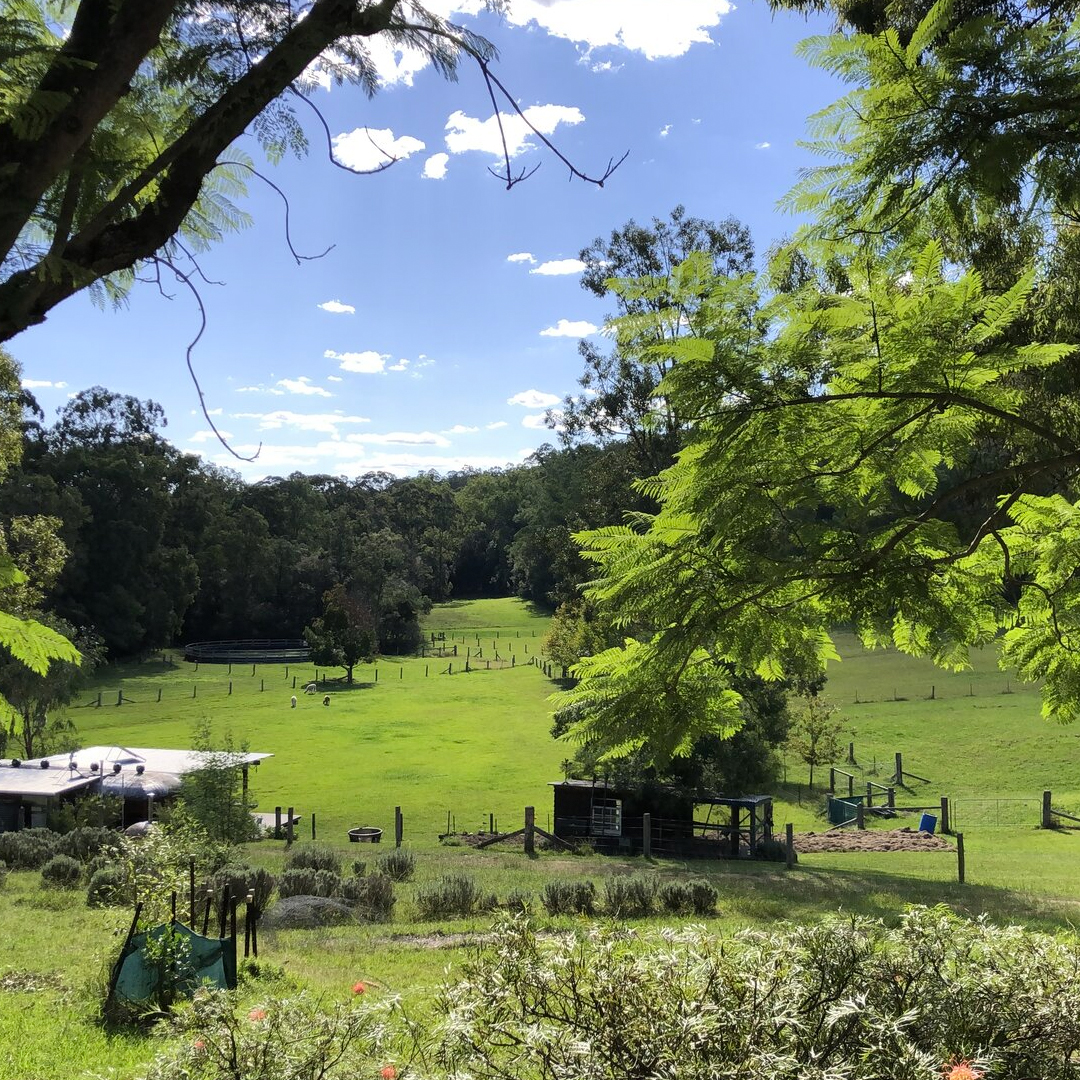 Little Valley Farm is all about getting in touch with your surroundings and the stays here operate in a way that minimises your environmental footprint. The owners are also registered alpaca breeders (so yes, you could potentially go home with one of these fluffy beings).
There are two rustic accommodation options to choose from and each gives you the freedom to be completely surrounded by bushland, paddocks (filled with the aforementioned fluffy 'pacas), and fresh produce depending on the time of year.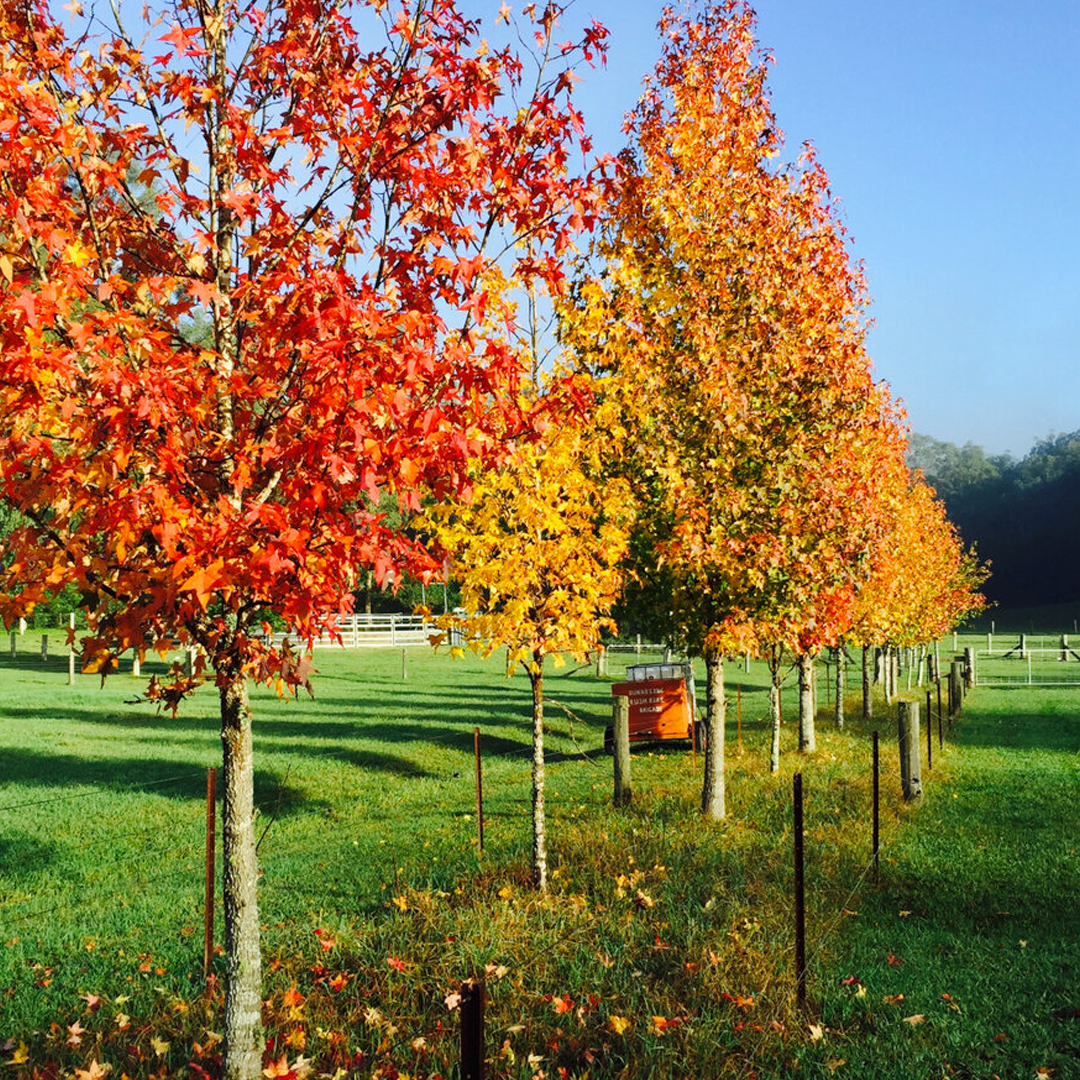 The T4615 Red Rattler is a converted 1950s train carriage. This guy packs a spacious bedroom with a queen bed, a camp-style kitchen, an outdoor wood-fired pizza oven, an outdoor bath with hot water, hammocks, and two yoga mats that you can roll out on the deck.
Little Valley is truly off-grid so the Red Rattler only has 12-volt power, which means you'll be able to charge up your phone and torches, but it's not really suitable for your shaver or hair straightener.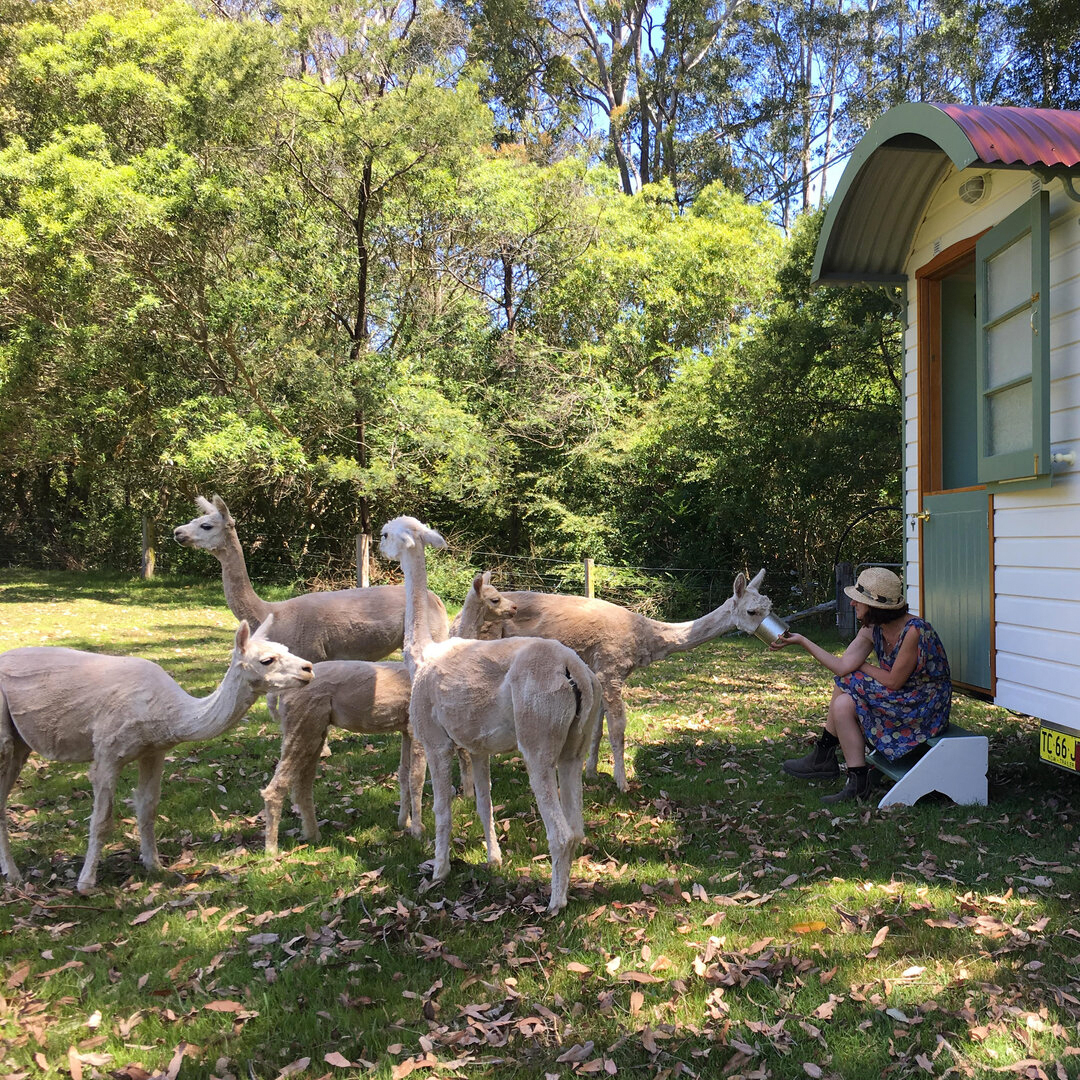 If you have a few more people coming with you or you'd rather head out in full glamping mode, there's also a handbuilt Shepherd's Hut (think tiny home-style), which can be moved anywhere on the farm. The hut shares the train's kitchen and glam bathroom and you can also opt-in for a tent for any extra friends.
To really top things off, these guys plant a tree for every visitor that stays, not only to remember all the people that have come by but to ensure every visit to the farm is carbon neutral. The trees planted remove around 10 times more carbon over their lifetime than the average two-day visit and overnight stay (plus, you can even ask the owners to pop your name on it).
You can book your stay here.
Looking for more delicious getaways in NSW? Head on over to our local escapes section.
Image credit: Little Valley Farm