Just when you thought Messina's creativity couldn't get any better—they've gone and outdone themselves (again). We've been living for the fortnightly cookie pie drops—from gooey red velvet to rainbow-hued fairy bread bake-at-home treats, the hype is as real as these limited-edition desserts are delicious.
Up next, Messina is hopping on the picnic train and giving as a treat that will go the distance to the park or the beach or wherever you decide to picnic next week. Behold the Iced Vovo bavarian, a frozen gelato cake inspired by the iconic Arnott's bicky. It's made with layers of coconut biscuit base, coconut and raspberry mousse, raspberry gel, and topped with raspberry marshmallow and desiccated coconut.
Designed specifically for outdoor dining, Messina has waved its magic wand to create "gelato on the go"—the Iced Vovo bavarian will hold in your cooler bag for a few hours after being in the freezer.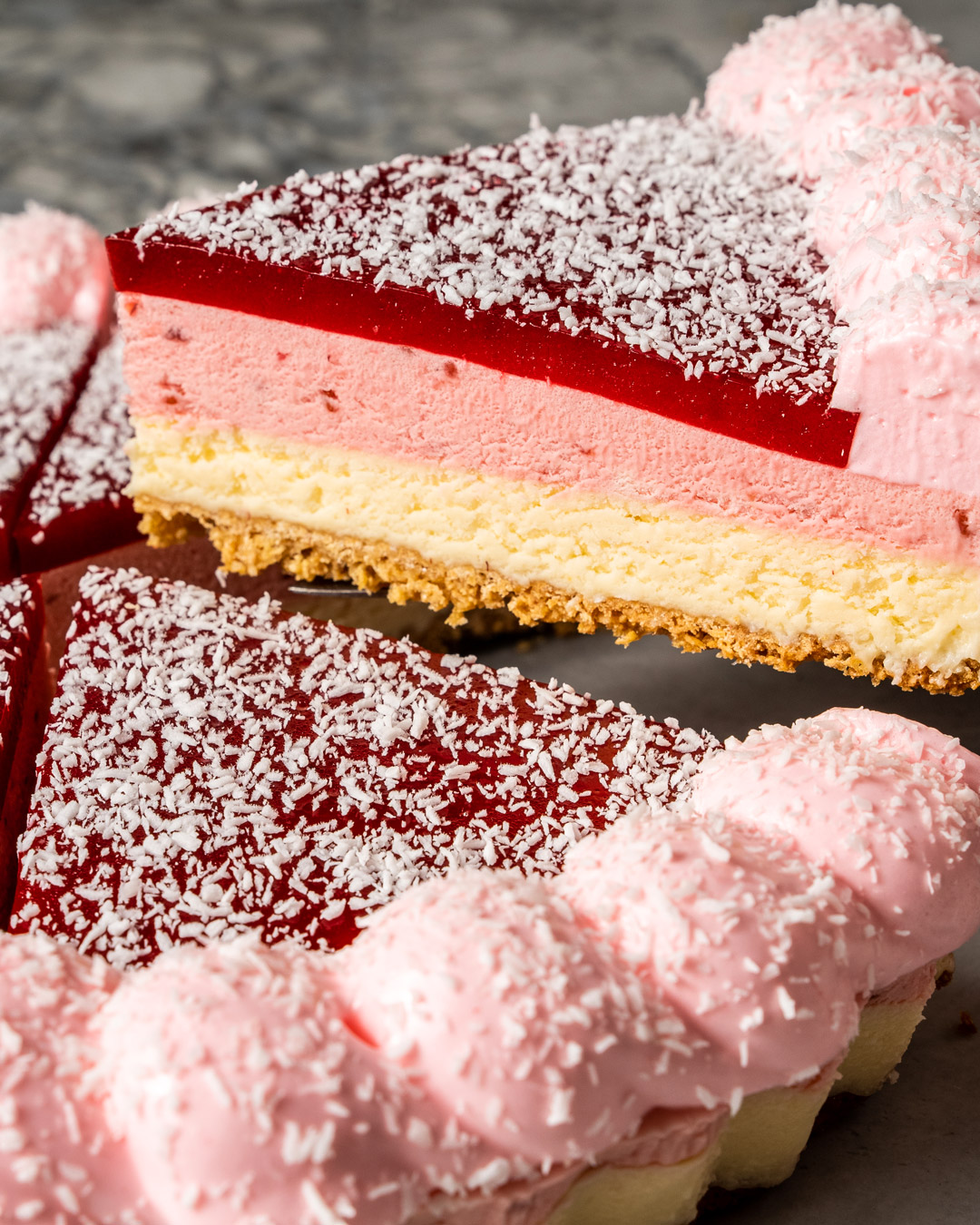 Pre-order for this one opens from 9am on Monday 20 September, with a few different time slots depending on where exactly you live. Pick up will then be available from Friday 24 - Sunday 26 September. Head over here for more info.
Now, take a look at this next-level Caramilk banana cake recipe.
Image credit: Messina