Is the blank wall in your dining room crying out for a stunning addition? Looking for an inspiring vase to show off new blooms? What about a new wardrobe addition with a personal touch? We know where you can find a perfect, inspired piece.
This month sees the return of Revealed WA Aboriginal Art Market, an online art event celebrating the best of new and emerging artists alongside the most respected in the region. Showcasing original WA Aboriginal art, the event runs over three days from Friday, 27 - Sunday, 29 May, coinciding with National Reconciliation Week.
Revealed exclusively brings together 24 Aboriginal Art Centres and 5 Independent artists, into the one awe-inspiring online marketplace, featuring a stunning collection of artworks that share stories of Country and culture. Launching in 2016, and pivoting to an online structure in 2021, Revealed has quickly become an event of national significance on the First Nations arts calendar.
Find an inspired addition for your home with original artworks available from as little as $50 in a range of mediums including paintings, textiles, carved artefacts, homewares, prints, clothing, ceramics, jewellery and more.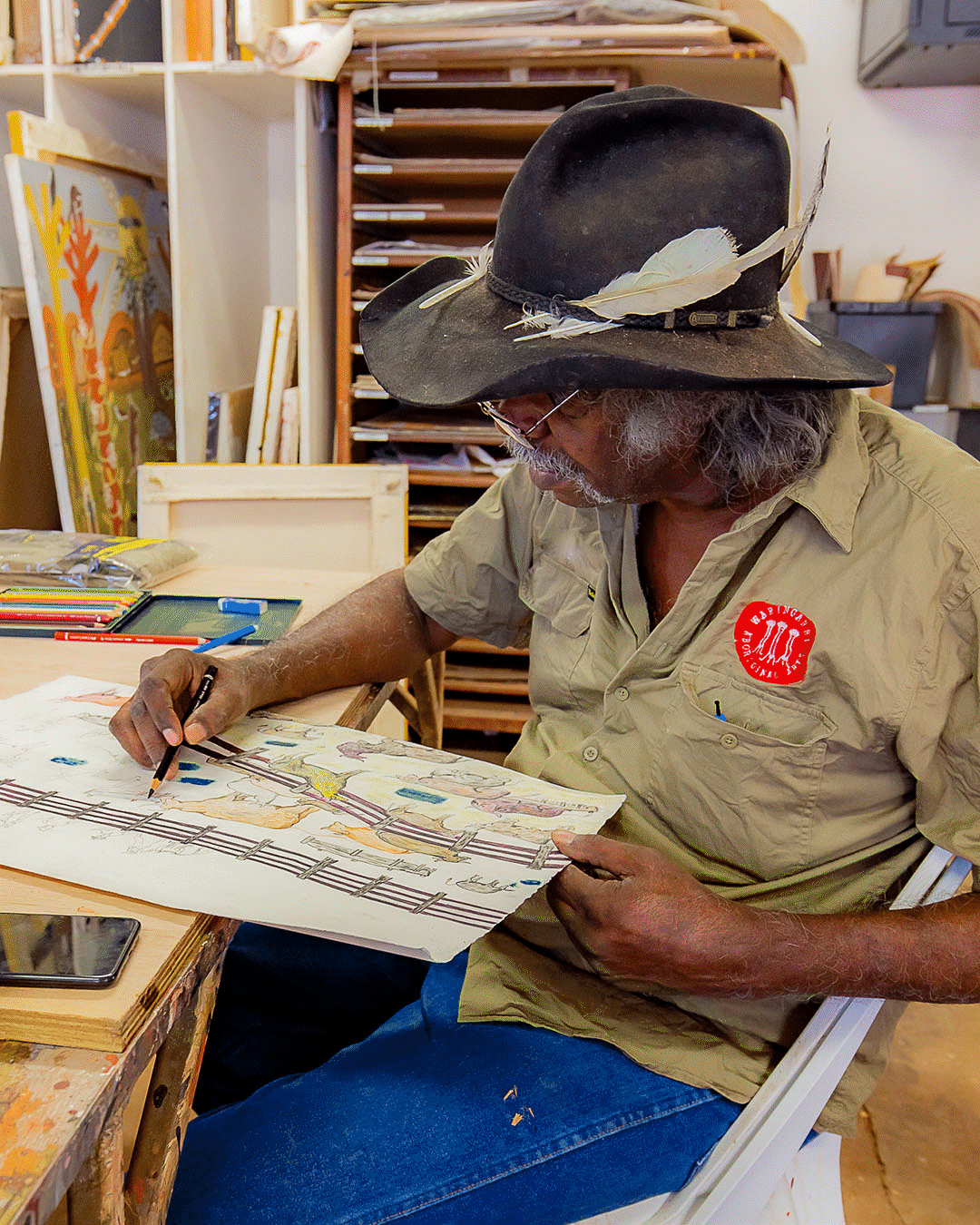 Not only is Revealed a stunning opportunity to add something special to your home, it's also a great way to support WA Aboriginal art, as 100% of all sales are returned directly to the artists.
To make sure you don't miss out on your ideal piece, you can register here for exclusive first access before the market opens to the general public. Found a piece you like from across the country? Nation-wide shipping is available on all orders, so you can support WA artists from where you call home.
If you're in need of a little in-person inspiration, the online marketplace runs in conjunction with the prestigious Revealed Exhibition: New and Emerging WA Aboriginal Artists. Featuring 100 artists and 250+ works, the exhibition is a generous and diverse visual feast celebrating new talent working in a range of traditional and contemporary styles across painting, installation, textiles, photography, print, video, weaving and sculpture. The exhibition is open daily at Fremantle Arts Centre from 10am - 5pm, until Sunday 24 July.
Get set to support new and emerging Aboriginal artists, thanks to The Revealed Market and Exhibition. Head over here to shop the online market and here for all the details on the exhibition.
Image credit: Pilbara Artist Beryl Ponce, courtesy Spinifex Hill Studio, Jigador Bumba, courtesy Bidyadanga Arts Centre, Ted Carlton courtesy Waringarri Aboriginal Arts Studio and hero image Miriam Baadjo, courtesy Warlayirti Artists
Editor's note: This article is sponsored by Fremantle Arts Centre and proudly endorsed by Urban List. Thank you for supporting the sponsors who make Urban List possible. Click here for more information on our editorial policy.