Not much can outdo the simplicity of a good walk. We're all about the casual neighbourhood stroll and a brisk strut along to coastline to break up all that time spent indoors. Go on, take a break and catch some fresh air and soak up some well-deserved sunshine.
Now, read on for the best walks in Sydney.
The Best Walks In Central Sydney
Equality Green
Prince Alfred Park
It may not be the longest walk in Sydney but what this rainbow path lacks in size, it makes up with beauty (and a whole lot of history, too). Equality Green is a 90-metre footpath that was set up at the beginning of 2021 to commemorate the day same-sex marriage was legalised in Australia—15 November 2017. The walk leads to an area within Prince Alfred Park where some 30,000 Sydneysiders gathered in solidarity to rally and hear the results of the postal survey, which would essentially amend the Marriage Act 1961 to allow marriage between two people, regardless of gender. The rainbow footpath laps up a whole lot of sun and you'll be able to see the city skyline too making it a pretty wholesome spot to hit for a short walk during your lunch break.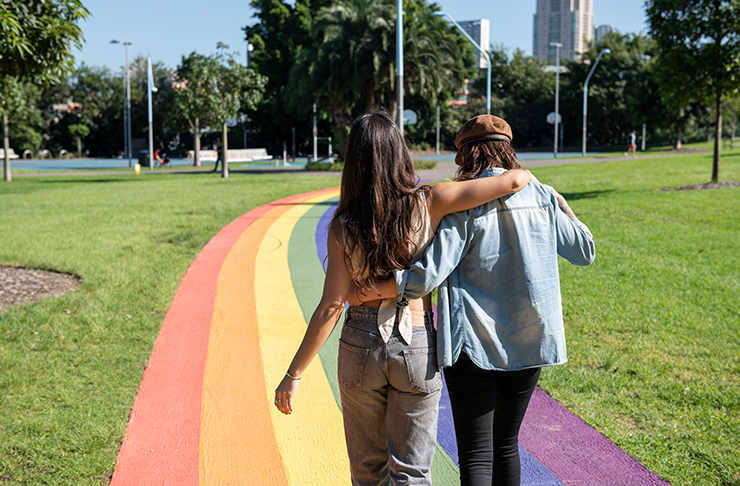 Glebe Foreshore Walk
Glebe
This route features one of Sydney's most picturesque cityscape sunrises. If you can get up early enough, you'll see the city glow silver as the sun rises behind it. If you're not an early riser (no judgement there), you'll still get to enjoy the four leafy parks dotted along this walk. And good news, if you've got a pup, three of these parks (Federal Park, Bicentennial Park and Blackwattle Bay Park) are completely off-leash.
The Rocks Walk
The Rocks
This cruisy city walk is packed with markets, cobblestone laneways, cool bars and heritage buildings. Kickstart your walk at Circular Quay and follow the foreshore bend past restaurants, the ferry terminal and into the western heart of Sydney Cove, otherwise known as The Rocks. On this path, you'll find Australia's oldest pub, The Fortune of War, and near the police station—a series of hidden passages that make up the Nurses Walk (a walkway built in the late 70s to honour the nurses who helped set up hospitals around this area in the 18th and 19th Century).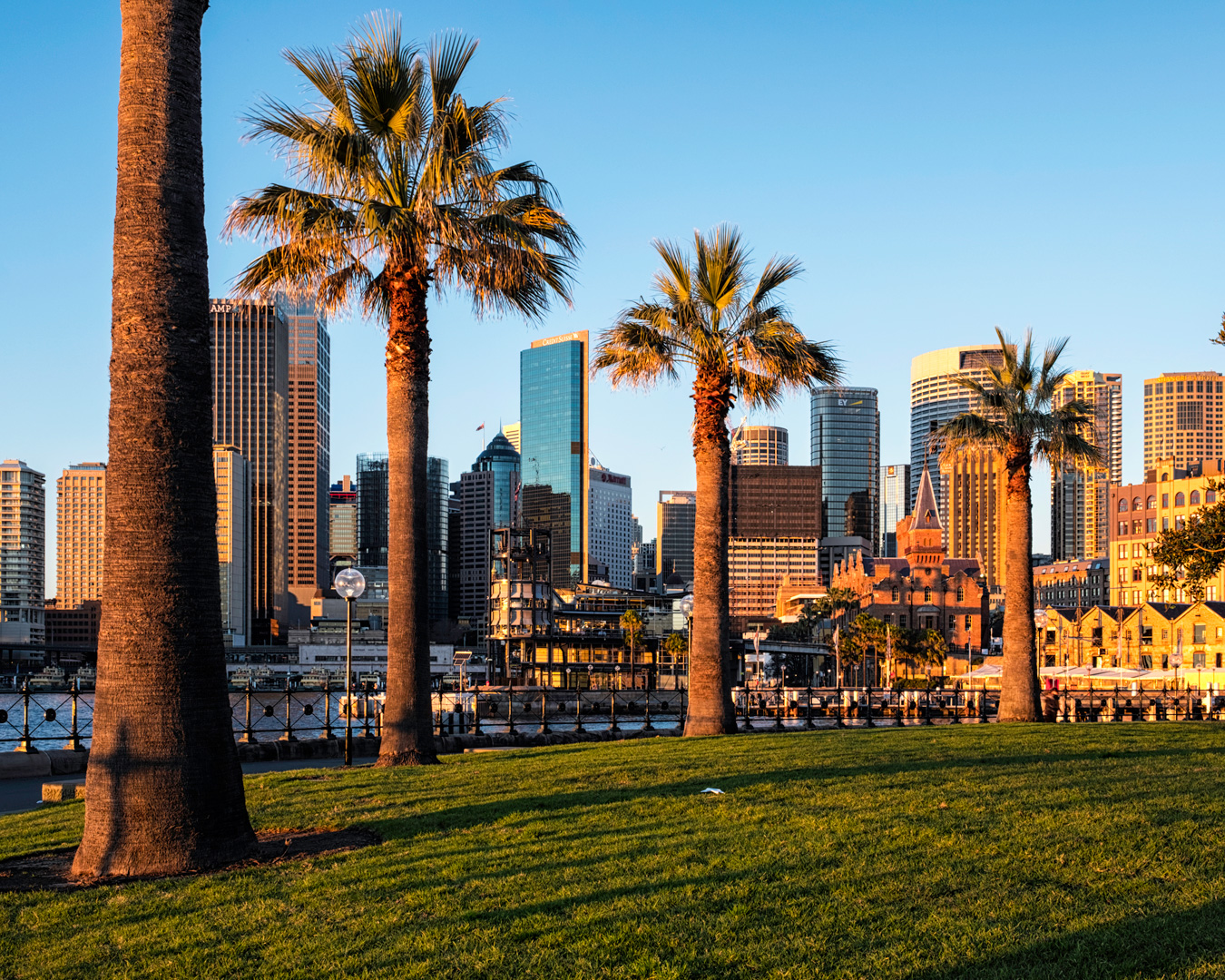 Barangaroo Reserve
Barangaroo
Sydney Harbour's newest walk is Barangaroo Reserve and it offers up six glorious hectares of open space and headlands for walking enthusiasts. Though it's the absolute perfect spot for cycling and picnics, you'll want to make sure you tick this one off your weekend walks bucket list because it's usually decorated with markets. There's also the Wulugul Walk ("wulugul" being the local Indigenous word for kingfish) and Stargazer Lawn to check out, and a little off-road climb that rewards you with terraced native gardens.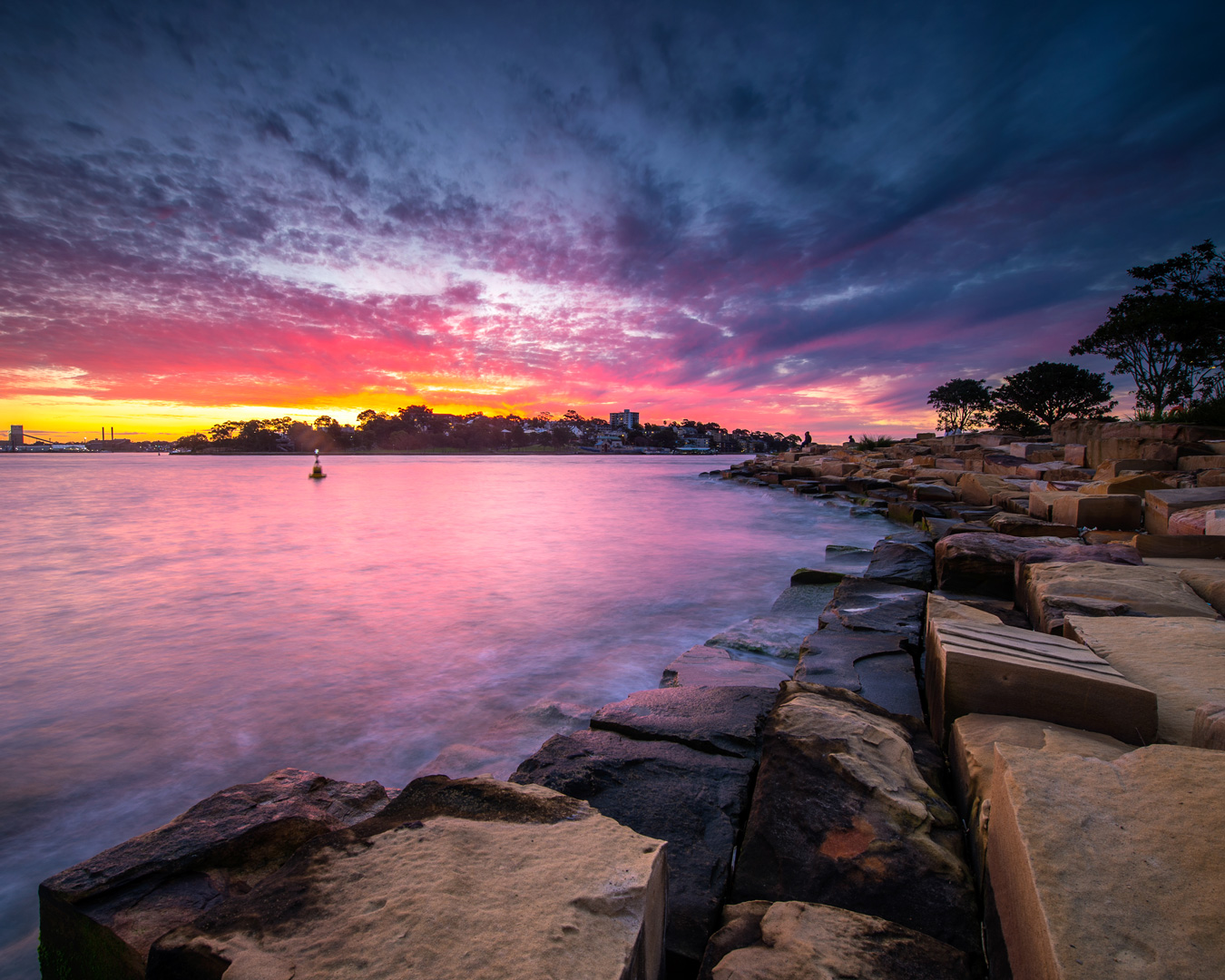 The Best Walks In Sydney's Eastern Suburbs
Western Escarpment Walking Track
Malabar
Once a walking track less travelled, the path from south Maroubra Beach to Malabar now lets you wander through peak real estate to get your step count up and watch the sunrise at the same time. You can start this one at Arthur Byrne Reserve or Pioneer Park and steady yourself for some pretty cracker views of Malabar Headland, Maroubra Beach and yep, you'll even squeeze a few glimpses of Botany Bay. When it's open, you can also team this walk with Boora Point walking track to make your walk a little longer (Boora Point is closed when the rifle range is in use).
La Perouse To Yarra Bay
La Perouse
Thankfully, the La Perouse to Yarra Bay walk stays pretty low-key all year round and even when the crowds do pipe up during the peak of summer, there's so much space you'll hardly realise. Bossing out with big views of Botany Bay in all its wide-open glory, you'll get to take in scenes of Kurnell, Towra Point and the flat shorelines of Brighton-Le-Sands Beach. Hairpinning around the La Perouse headland should see you make a convenient stop at The Boathouse for a caffeinated cup of goodness or takeaway cocktail, pending the time of day you hit the pavement. The track takes a dip into Frenchman's Bay and from here, we highly suggest you opt for a little "off-road" adventure and take the Guriwal Bush Tucker Trail.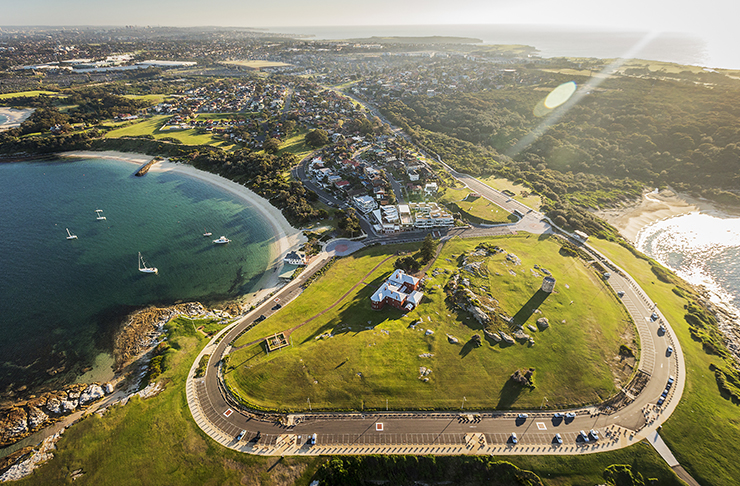 Bondi To Bronte
Bondi
Bondi to Bronte is about as Sydney as you can get. Whether you're there to get fit or pretend to be fit, you can expect a long cliffside coastal walk full of beautiful people, spectacular views and some of the world's prettiest beaches (hot tip: Tamarama at sunrise is a sure-fire beauty). Start at Bondi then trek your way down to Bronte, stopping at every beach for a dip along the way.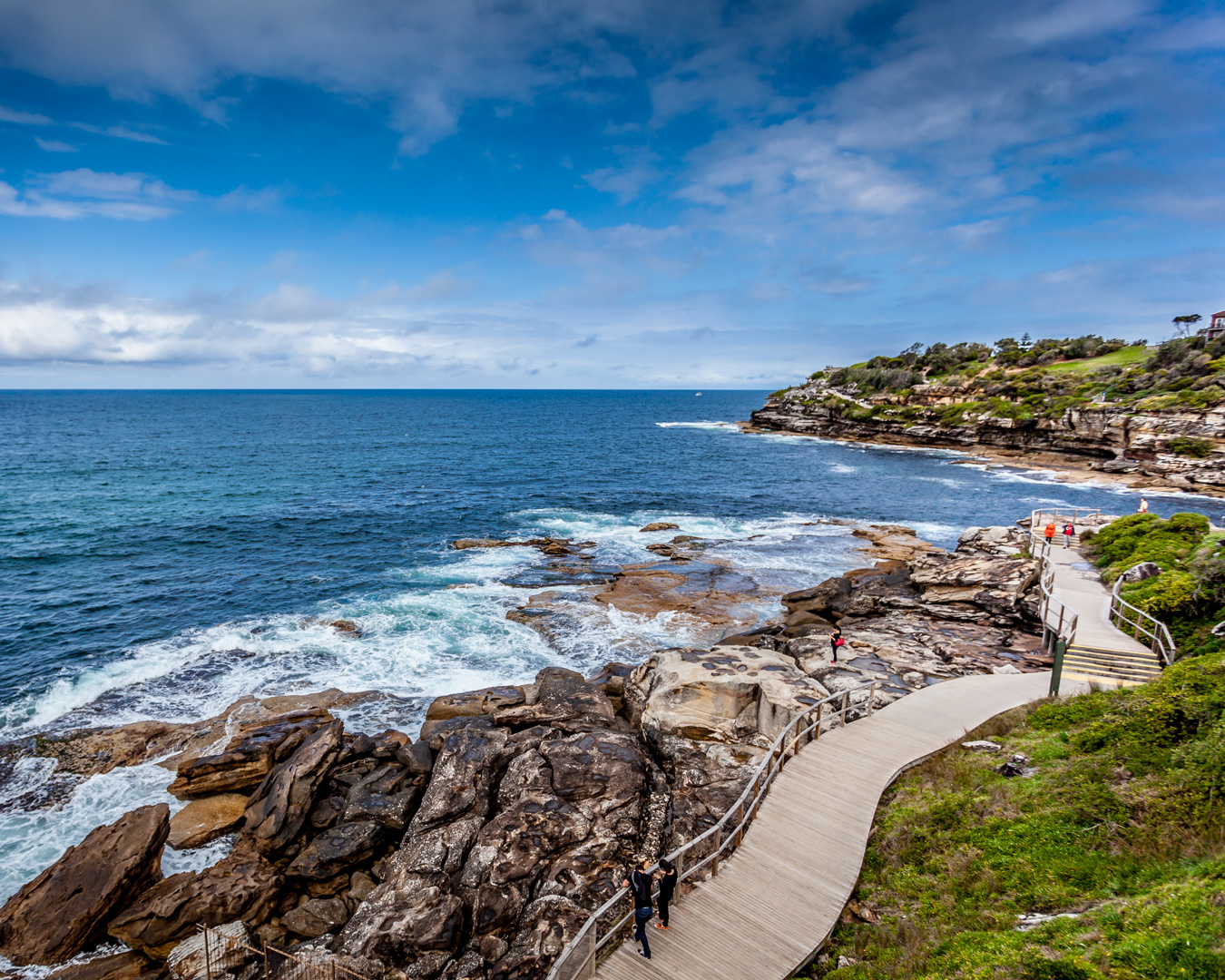 Hermitage Foreshore Track
Vaucluse
The family-friendly Hermitage Foreshore walk may be simple, but it's also simply spectacular, and when it comes to the city's prettiest coastal walks, this one truly takes the cake. With the Hermitage Foreshore Track, you can either start at Bayview Hill Road or Nielsen Park (if you're feeling really nostalgic, nab some Bubble O'Bills at The Nielsen) then stop to snap some shots of the Harbour Bridge, Strickland House and Shark Island along the way.
Jennifer Street Board Walk
Little Bay
Say you're short for time but adamant to get your weekly dose of nature in: Jennifer Street Boardwalk is for you. The beauty of this trail is that you can make this track last for as little as 15 minutes or as long as an hour. Expect an elevated short walk through a whole heap of Banksia scrub, peppermint trees and grey gums. This one also spills out onto the headlands of Kamay Bay National Park in La Perouse so brace yourself for 270-degree views of the area.
Western Escarpment Walking Track
Maroubra
Connecting the plains of Malabar and the ridiculously pretty southern headlands of Maroubra is the newly done-up Western Escarpment Walking Track. This open trail (which stretches just over a kilometre) offers up a few sneaky vantage points of Malabar headland, Maroubra Beach, Botany Bay—even the chance to do a little humpback whale and seal spotting during June and July. You'll find the best way to access this fresh track is through Arthur Byrne Reserve in South Maroubra or Pioneers Park in Malabar.
The Best Walks In Sydney's North Shore And Northern Beaches
Manly Beach To Spit Bridge Scenic Walkway
Manly
On the other end of the spectrum, a whole 10km for the Manly To Spit Bridge Scenic Walkway sounds long, and arguably, it kind of is, but it's just so damn pretty you won't notice. It'll take about three or four hours to complete (depending on how distracted you get by said beauty) and while you're in the area, we recommend taking a detour to visit the Aboriginal rock engravings at Grotto Point Lighthouse. There are also some pretty top-notch views both there and at the Arabanoo Lookout.
Fairfax Walk To North Head
North Head
This one goes out to the casual exerciser looking for something more akin to a stroll than pavement pounding. The Fairfax Walk is an easy 1km (that's about 30 minutes) and is rated "gentle", which translates to "yes, bring a coffee with you". Those with a bit more fuel in the tank can walk up to North Head and enjoy a panoramic ocean view.
Barrenjoey Lighthouse Walk
Palm Beach
Fancy an ocean view with a side of activewear? We've got you. Or rather, the Palm Beach to Barrenjoey Lighthouse does. This 2.2km loop will take you anywhere from an hour to an hour and a half, and falls somewhere between easy and moderately difficult. If you can strap on a backpack, we highly recommend stopping off and having a picnic once you reach the top. If you're walking between May and November, you may even see some whales.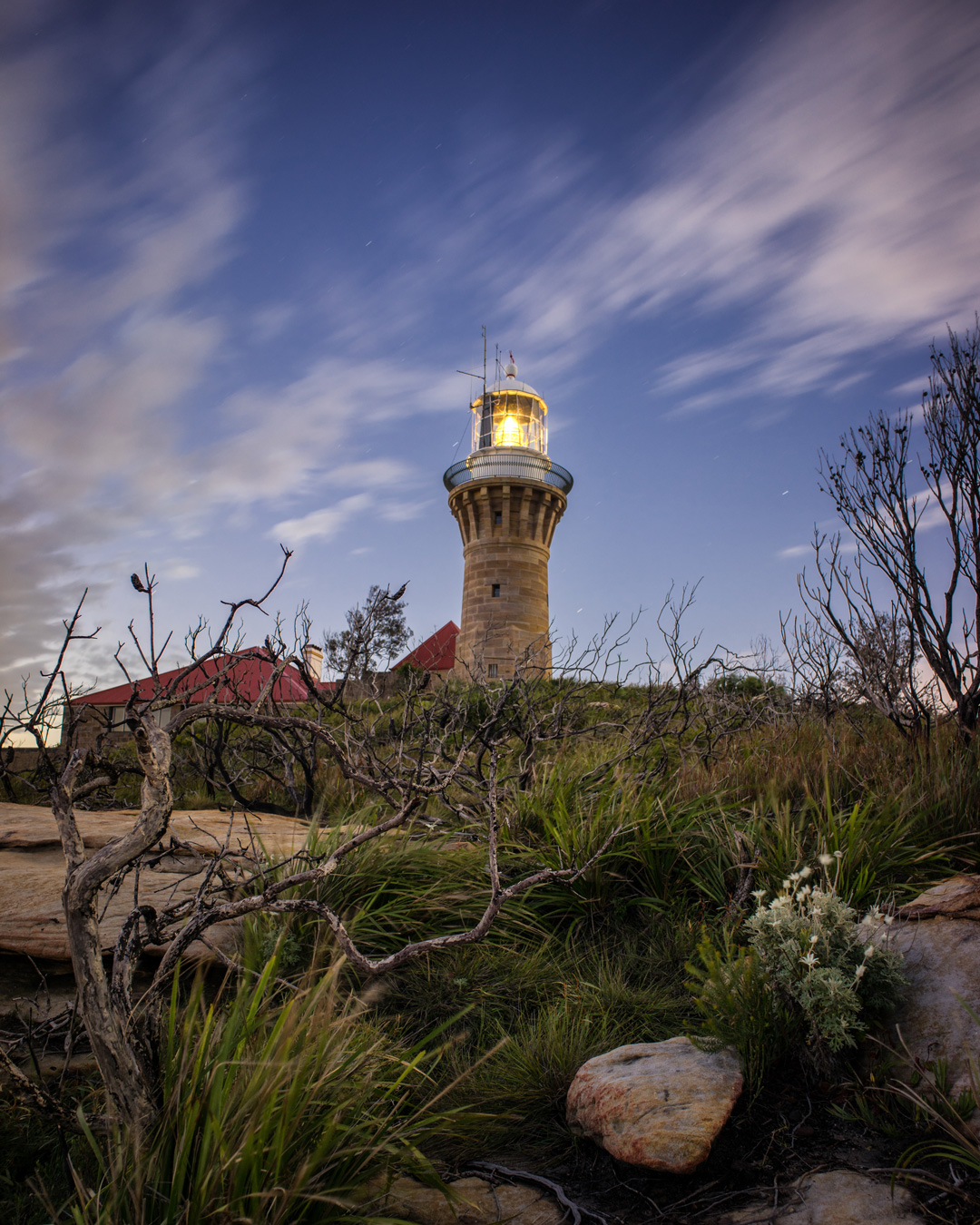 The Best Walks To Do In South Sydney
Botany Bay Coastal Walk
Botany Bay
There's no surprise as to why this track makes the top pick for one of Sydney's best coastal walks. And yes, there's loads to see in the Shire but this trail is your ticket to sightseeing the most. With a 12.7km track, you'll have plenty of time to soak up the sunshine, sea breeze and take a casual pause for all the natural beauty at the Boat Harbour Aquatic Reserve on the way. The Botany Bay Coastal Walk follows the coastline from the cliff tops near Kurnell, south to said Boat Harbour Aquatic Reserve and you'll find of sling epic rock formations, small sand dunes, hanging swamps and the Cape Bailee Lighthouse.
Woronora River Bridge Walk
Woronora
For unobstructed bushland and river scenes, try the Woronora River Bridge Walk. This bridge continues for more than half a kilometre from the top of the Sutherland basin to across the river to Bangor. Throughout this track, you'll pass all the trees and native flowers and since you're in the area, you'll also want to check out The Boatshed, a bright blue waterfront kiosk churning out homemade feasts and kayak hire like no one's business.
Oatley Park
HURSTVILLE
Oatley Park is truly iconic (you might also remember it as Peakhurst Park back in the day) and is known for its river beaches along the Georges River. Taking up around 45 hectares, this park has everything you need for the perfect day out with ovals, swimming enclosures, a pier to relax on, a wall garden, lookouts, Dracula's Canteen (a large cave and overhanging rock) and, to really top it all off, an old castle to explore.
The Best Walks In Sydney's Inner West And Western Sydney
Western Sydney Parklands
Blacktown, Fairfield And Liverpool
Not familiar with Western Sydney Parklands? This sprawling oasis is the largest urban park in Australia and one of the largest in the world, covering bushland across Blacktown, Fairfield and Liverpool. Often dubbed "Sydney's Biggest Backyard", it's about 14 times bigger than the Royal Botanic Garden, The Domain, Centennial Park and Moore Park combined and features 16 precincts, 50 park areas, Sydney's largest off-leash dog areas, and heaps of picnic spots, pathways and trails to explore. There are more than nine trails to check out and all fitness levels are catered to and there's a casual 60km of paths to explore.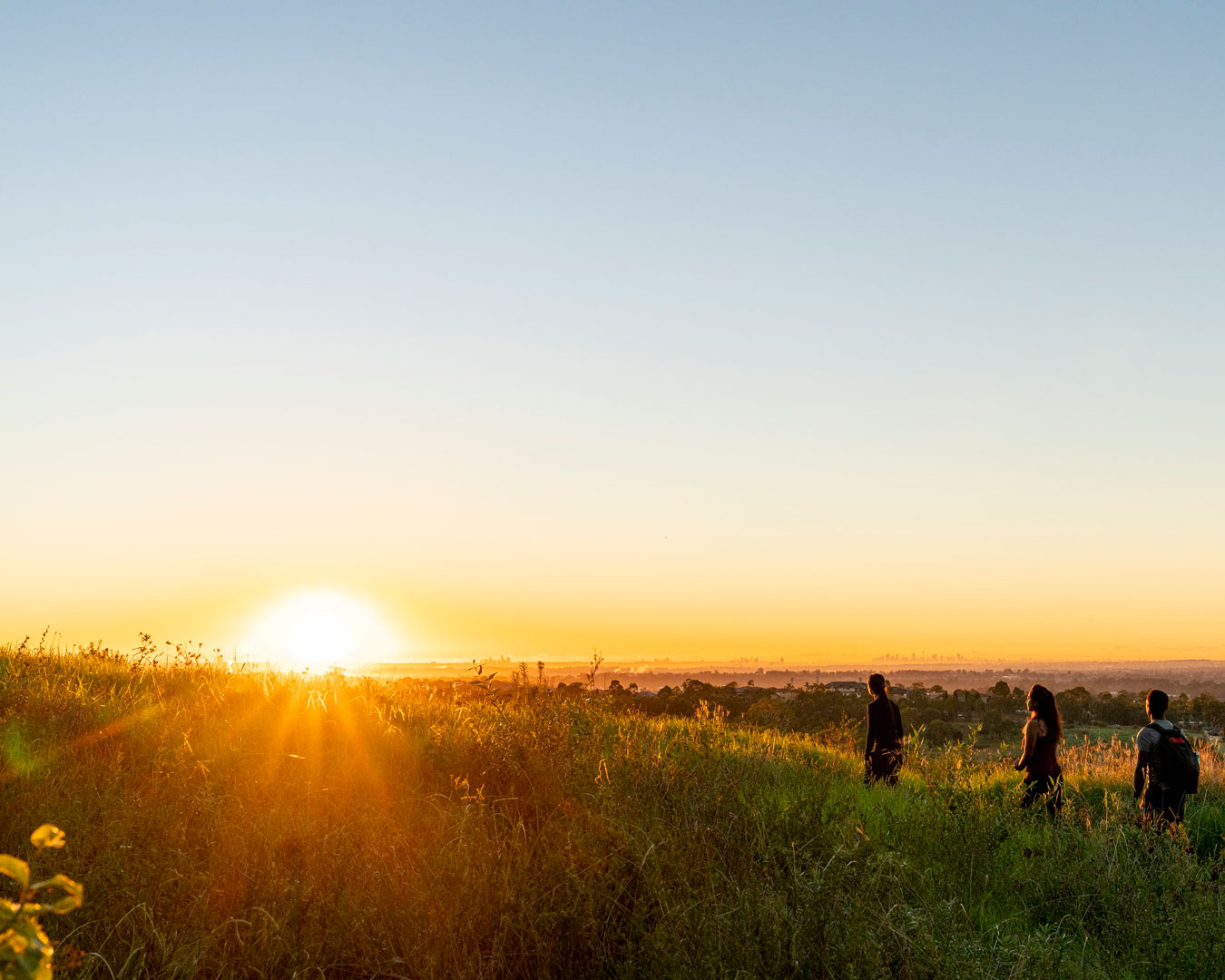 Great River Walk
Penrith
Tie up your walking shoes and grab your water bottle because Penrith's Great River Walk is an absolute whammy of a walk. The eight-kilometre walking track is set alongside the Nepean River and against the backdrop of the beautiful Blue Mountains. This track winds through riverbanks, forests and even over the Yandhai Nepean Crossing.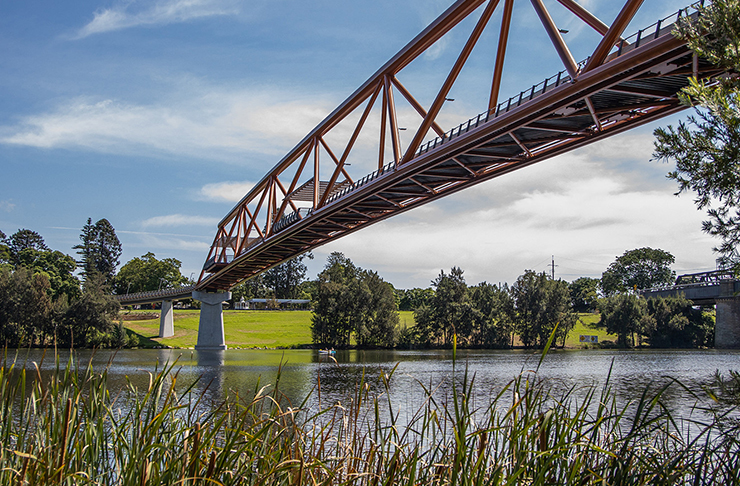 Parramatta River Walk
Parramatta
Along the walking track known as the Parramatta River Walk, you'll spy an extra special 100-year-old shipwreck in Homebush Bay. Specifically, a ship that used to carry coal between Newcastle and Sydney called the SS Ayrfield. These days, however, it's called the "Floating Forest" due to the puffs of broccoli-like foliage that grow on top of the rusty wreckage.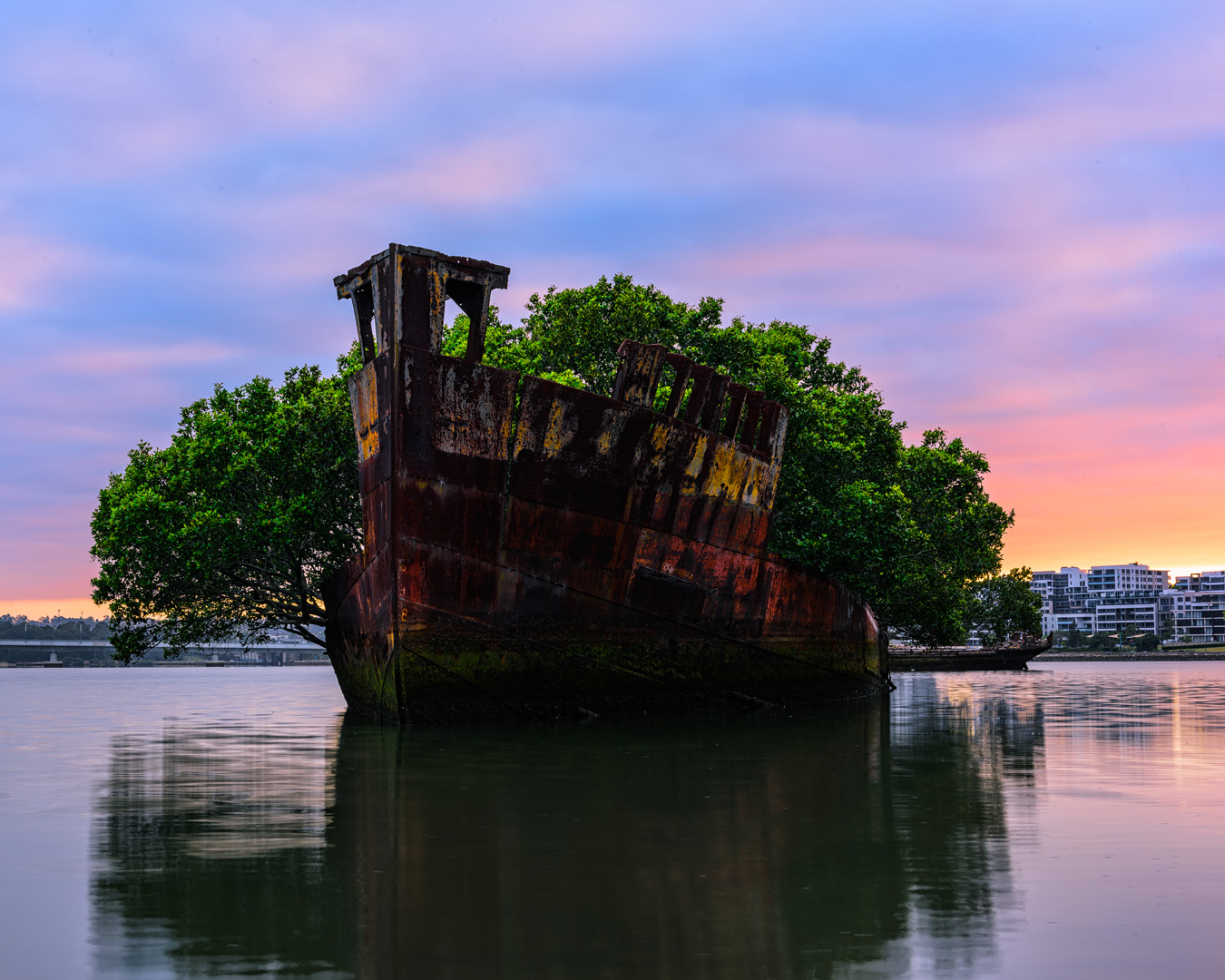 Brick Ring Walk
Sydney Olympic Park
Sydney's Brick Ring Walk is an absolute must for any early morning or late afternoon walker. The soaring circular walkway casually sits 18.5 metres high so you can get a birds-eye view of the pond below. The path extends to around 550-metres so you can do a number of rounds and get those steps in.
Sydney Park
St Peters
Smack-bang at the end of South King Street, this Inner West park is a green oasis, made up of 40 glorious hectares of lush grass and gardens, rolling hills, pathways, wetlands and off-leash dog spots. Creeks flow throughout the park and there's a tonne of picturesque viewing decks to take advantage of too if you're aiming to fit some zen time into your morning or afternoon walk. A loop around the park clocks in at about 3km, depending on what path you take, but with a few big hills to climb, you'll still get your heart pumping.
Image credit: Ethan Rohloff courtesy of Turf Design Studio, Destination NSW, Simon Bradfield, Leela Kajonkij, Destination NSW, Peter Pesta, Yotsakorn Donchai, Destination NSW, Chumphoo