Getting out and exploring the best of beautiful NSW is hot on our to-do list.
To spark some serious wanderlust up again for all you keen-adventurers out there, we want to draw your attention to the underrated overnight hike that's just an hour's drive from the heart of Sydney.
For anyone out there who loves strapping their walking boots on most weekends, The Coast Track located in Sydney's Royal National Park should be on your radar. It's the type of hike that is more or less known for being a "multi-day" walk between Bundeena and Otford but the real beauty, for anyone short for time in their busy working week, is that you can absolutely tackle her in sections meaning an overnight adventure is definitely on the cards.
As for what you're in for, think sandstone escarpments, beach waterfalls, lagoons, sandy beaches, coastal forest, secret coves, lookouts and hidden swimming spots.
Here's everything you need to know about the epic, overnight Coast Track.
Need To Know
First up, the Coast Track is located inside Sydney's Royal National Park, a place rich with First Nations rock engravings, shell middens (sites with distinct concentrations of shell, evidence of past Indigenous hunting and gathering), rock shelters with drawings and stencils, and grinding grooves (where Australia's First Nations people would shape and sharpen stone tools).
Before European settlement began, this area was home to the Gweagal people, a Dhawaral speaking clan. This community were believed to be finite guardians of sacred white clay pits around the region (which we now refer to as Kurnell Peninsula) and they used the clay to make body paint, medicine and food when mixed with local berries. The whale was the dreaming figure for the Dharawal people, with Cape Solander located in the Kurnell section of Kamay Botany Bay National Park being one of the absolute best places to watch Humpback whales on their great annual migration.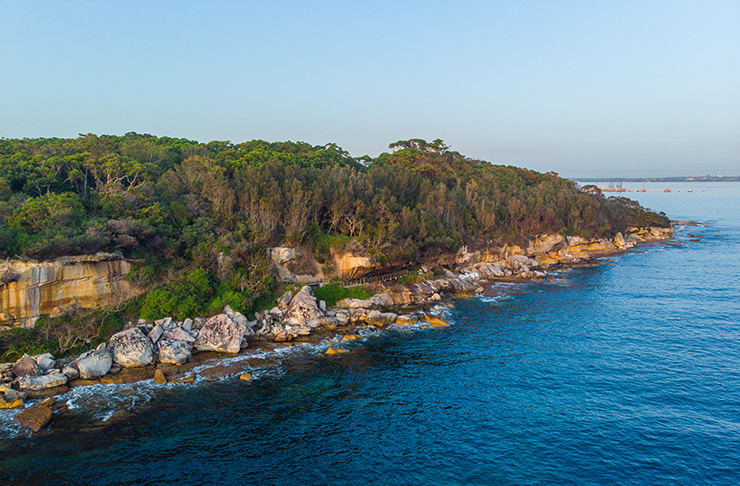 The entire Coast Track kicks off at Bundeena and finishes at Otford lookout, spanning around 26km one-way. Since you'll only be looking to conquer the overnight part of this walk, make your way through the northern section of the walk, which covers 18km from Bundeena to North Era Campground. Here you can set up camp for the night (bookings are required).
On this stretch, you'll come across a number of places to stop off at, like Wattamolla swimming hole, Curracurrang Cove and beautiful weathered coastlines that give off some solid Jurassic Park vibes.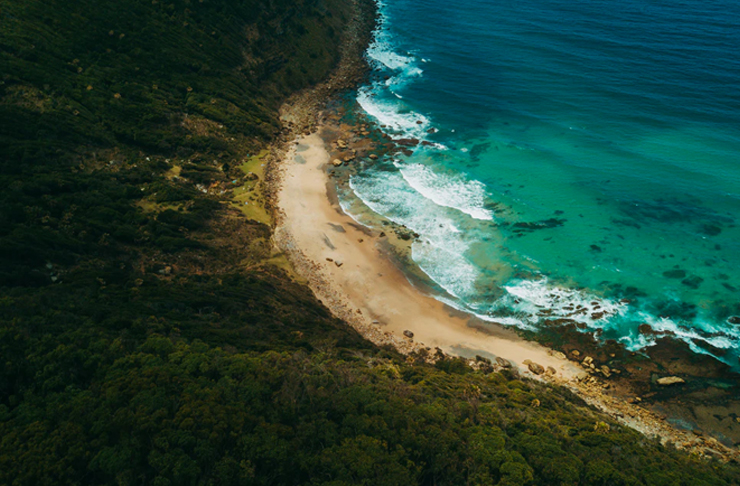 Make sure you always check-in with NSW National Parks so you're aware of any closures or alerts in the area (you can do that here).
And though the walk may be advertised as one of the "easier" hikes to hit over a weekend, it is graded as level 5, which means the terrain can be very steep and difficult at times. It also features many steps and some rough tracks but all up, there are some pretty solid signs around to keep you on the right trail.
How To Get There
If you're coming in hot from Sydney, you'll want to make sure your first point of contact for the day is Bundeena. This beauty is a small coastal town bordering the Port Hacking River and the Royal National Park. Normally (and by normally we mean in pre-COVID times), there is the famous Bundeena Saltwater Market, which runs on the first Sunday of the month where you can collect some baked bread, cheeses and chutneys (the necessities, of course) before your big hike.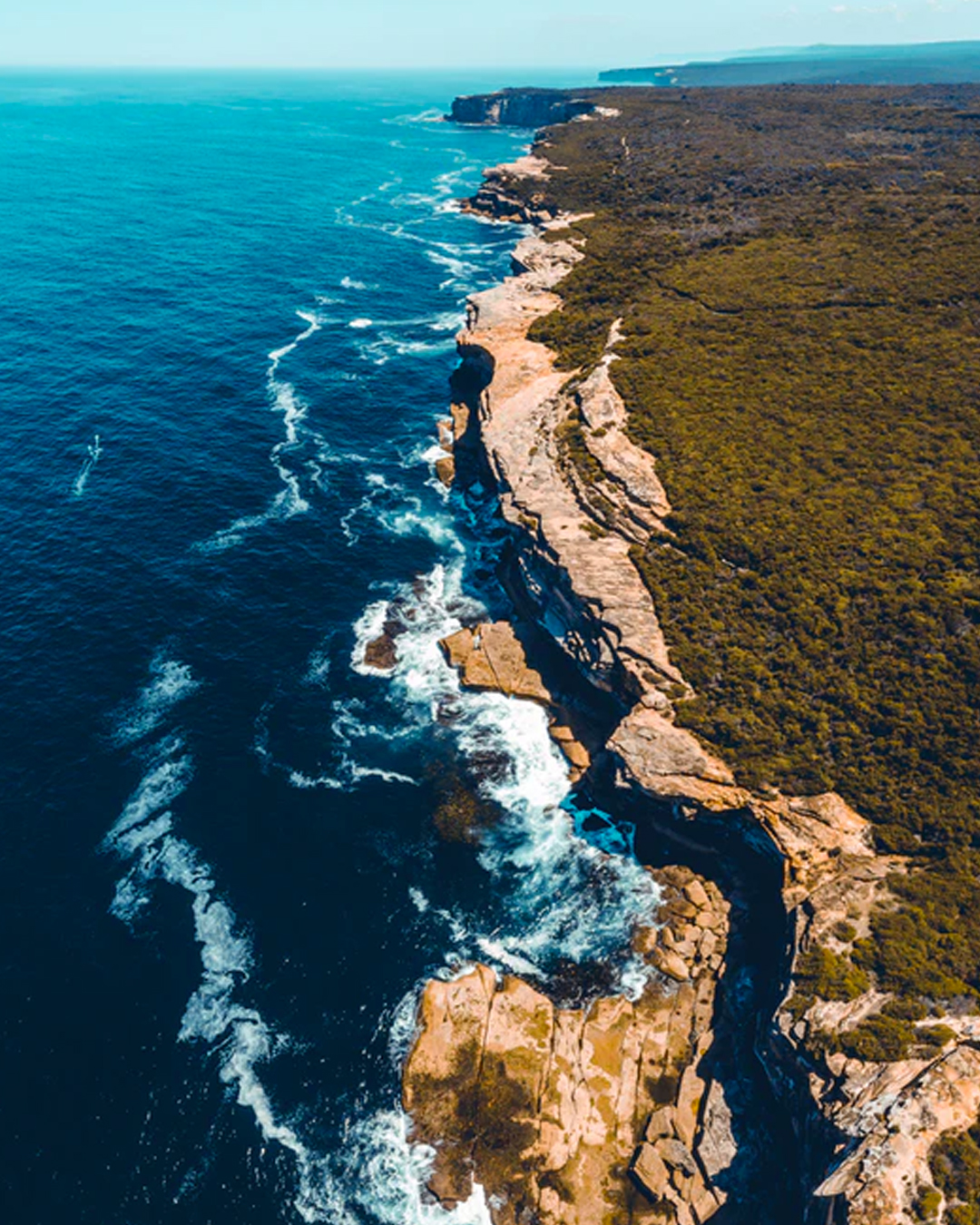 On other days, you can also cop a brilliant breakfast from Driftwood Cafe (open as early as 7am) who have been known to plate up one hell of a beef and truffle burger. If you're just looking to stock up on some drinking water (and lord, will you need it), overnight food or grab some batteries for a torch, there's an IGA located right on the corner of Loftus Street and Brighton Street as well.
The entry point for the Coast Track kicks off from Beachcomber Avenue in Bundeena but fear not—there are a heap of signs around town that'll direct you the right way. You can scope out finer details for directions here.
Things To Do
Bundeena Lookout
Your first pitstop along the walk will be Bundeena Lookout. This is a high, unfenced and non-signposted cliff (so use your wits and don't get too close to the edge) but it does give an insane panoramic view towards the south.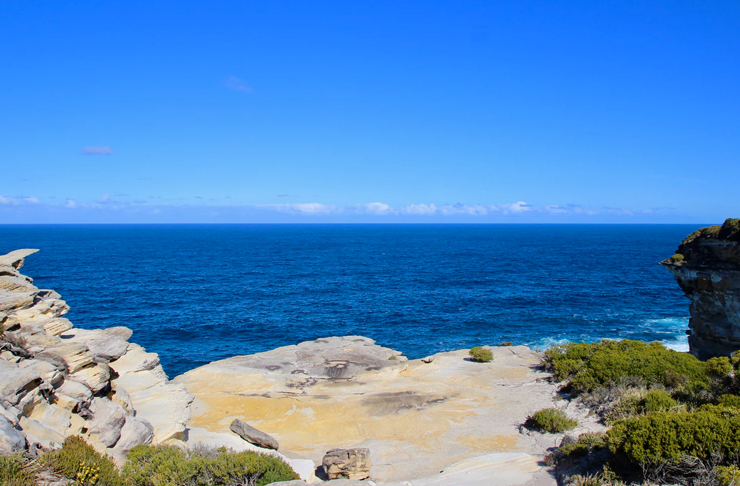 Little Marley Beach
Next up is Little Marley Beach. She sits at only about 140-metres long and has a rock platform at either end.
Wattamolla
After this, you're going to want to spend some serious time at Wattamolla lagoon, filled with a waterfall, shade to chow down on some goodies you picked up back at Bundeena and a beach to (pending surf) go for a quick dip.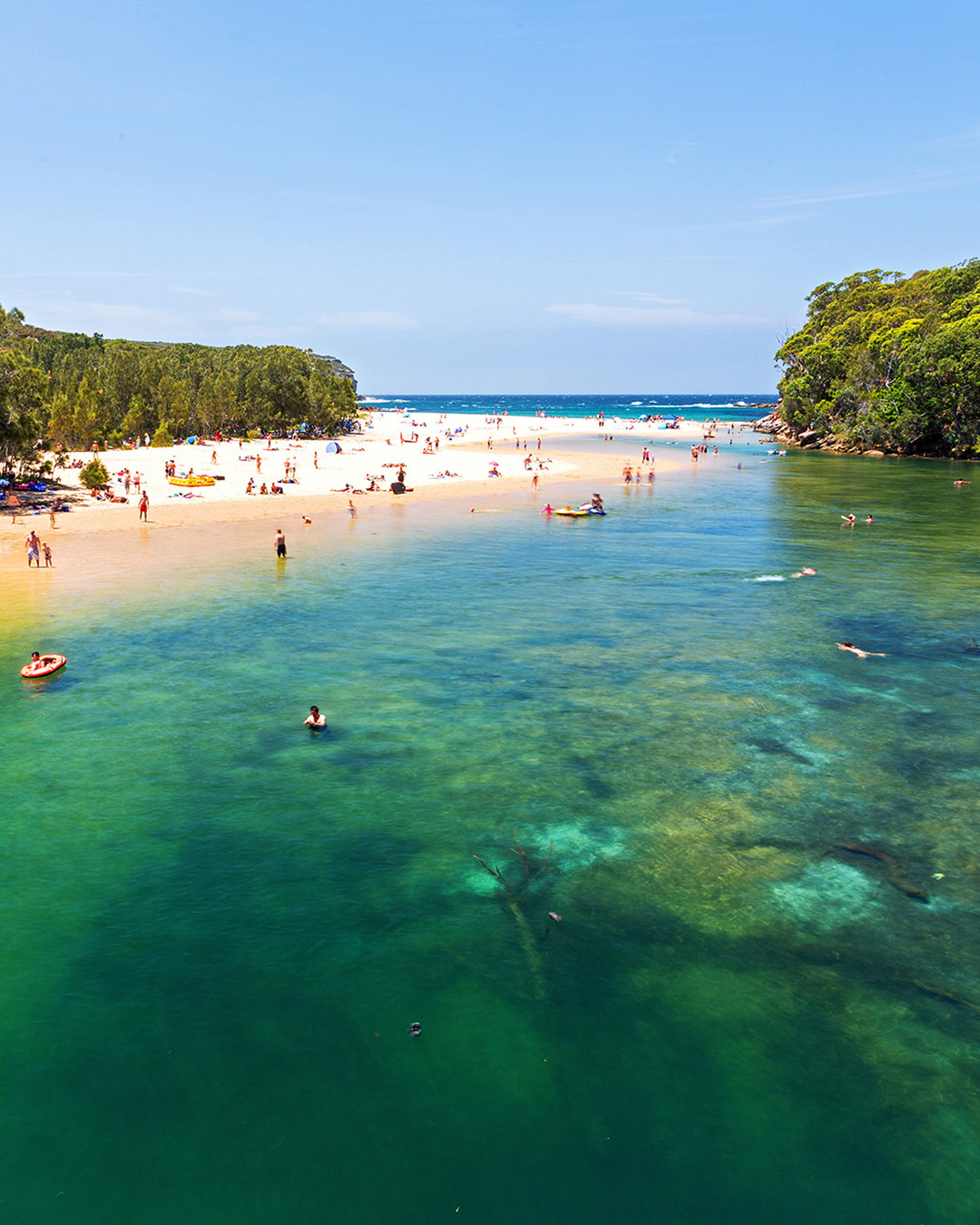 Curracurrang Cove
This small cove is an absolute must on your hike, and it's only about a one-kilometre walk from Wattamolla. Not only is it a great place to stop and take some photos but if you look hard enough, you'll find those shell middens and rock shelters from the Dharawal people. We also highly suggest you continue this track to Eagle Rock Lookout which is just on the other side of Curracurrang Creek.
Garie Beach
Garie Beach is a long, long, long stretch of sand backed by steep headlands and gullies. You'll be glad to know this beach also has some useful facilities like toilets, a kiosk, picnic tables and cold showers.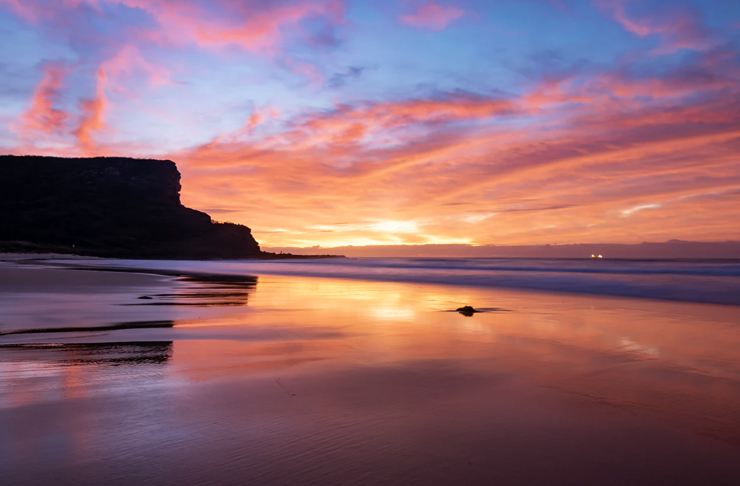 North Era Campground
Now enter your little home away from home for the night. North Era Campground is your final stop for the day and has toilets and a clearing area so you can pitch your tent. As mentioned before, you'll need to make sure you book a spot before camping here (you can book online here or call 1300 072 757 to call the National Parks Contact Centre).
Surrounded by all the greenery, North Era is a top place to camp overnight. You can bring a fuel stove (provided you have the muscle to carry it on your hike) and you'll be able to wake up the next morning in nature's own front seat for a glorious sunrise.
Now check out this enchanted blue pool near Wollongong.
Image credit: Ayush Jain, DNSW, Fezbot, Andreas Dress, Bee Balogun, DNSW, Yuriy MLCN