No, your eyes do not deceive you. Sydney is now home to one of the most immaculate venues in the country featuring a Great Gatsby-esque staircase and mega industrial chandeliers and you're about to put everything on the line to make sure you check it out.
Sydney has been waiting years for the details of The Grounds' new venue at the bustling food and culture precinct known as South Eveleigh. Since 2016, the entirety of this dining precinct has been completely transformed from its former locomotive days to where you'll now find various cafes, restaurants, and shops filling its industrial spaces.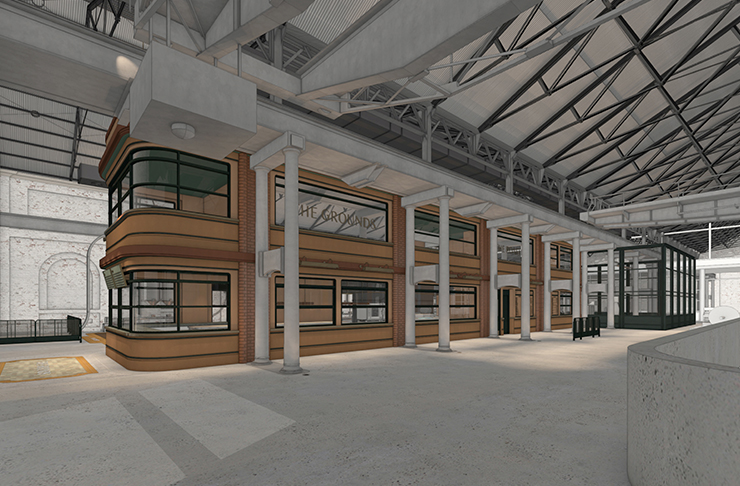 Now, the stunning space, called The Grounds of South Eveleigh, has opened—and it does not disappoint.
The twin venue sports two totally different spaces—the first, a state-of-the-art industrial coffee roastery called The Grounds Coffee Roastery. The second, an event space to conquer all other event spaces in Sydney, The Eveleigh.
The Grounds Coffee Roastery is a dedicated shrine to the beans that made The Grounds coffee famous in the first place. Not only does the roastery offer up some of the finest cups around but visitors will be able to gauge the entire coffee-making journey, from little beans to tasty brew—all led by The Grounds' forever legendary team of baristas. There'll also be tours, coffee workshops for the serious caffeine aficionados, and freshly roasted beans for those keen to bring a little bit of The Grounds into their own kitchen.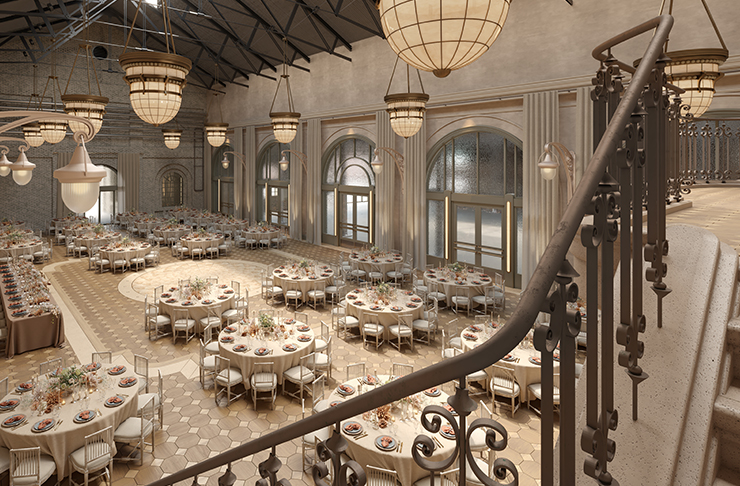 While cups of the good stuff will be the main focus, it wouldn't be a real take of what The Grounds is notoriously known for without a few nods to tasty bites including a "classic with a twist" breakfast and a dedicated lunch line-up too.
The real cherry on top, however, is The Grounds' holier-than-thou new event space. Its South Eveleigh site is a timeless mecca for milestone moments and basically your one-way ticket to living out your wildest fairytale dreams.
Now check out the best things to eat and drink in South Eveleigh.
Image credit: The Grounds