Amping to make up for lost travel time and finally book that well-deserved trip to Japan? Heck yeah, you are. If you're looking for a melting pot of culture, cuisine and scenic wonders off the beaten track, look no further than Japan's hidden gem—Fukuoka Prefecture.
Located in the northern part of Japan's southern island of Kyushu, Fukuoka ticks all the boxes—complete with hot springs, breath-taking scenery, outdoor adventures, and epic bites.
So you can make the most of your adventures, we've teamed up with Discover Fukuoka to round up everything you need to tick off on your travels.
Feast Your Way Through Yatai
Dig into the street eats of Fukuoka City at the open-air yatai—food stalls— that pop up across the city every night. Showcasing the best of the local foodie scene, expect to find yakitori skewers, oden hot pot, tempura and gyoza across over 100 stalls.
Boasting a warm, buzzing atmosphere not to be missed. From 6 pm until late— you'll find yourself sitting alongside locals, with a splash of sake in hand and slurping up Tonkotsu style ramen as they share a story or two. For your planning—the main areas serving up the goods are Nagahama, Tenjin and Nakasu.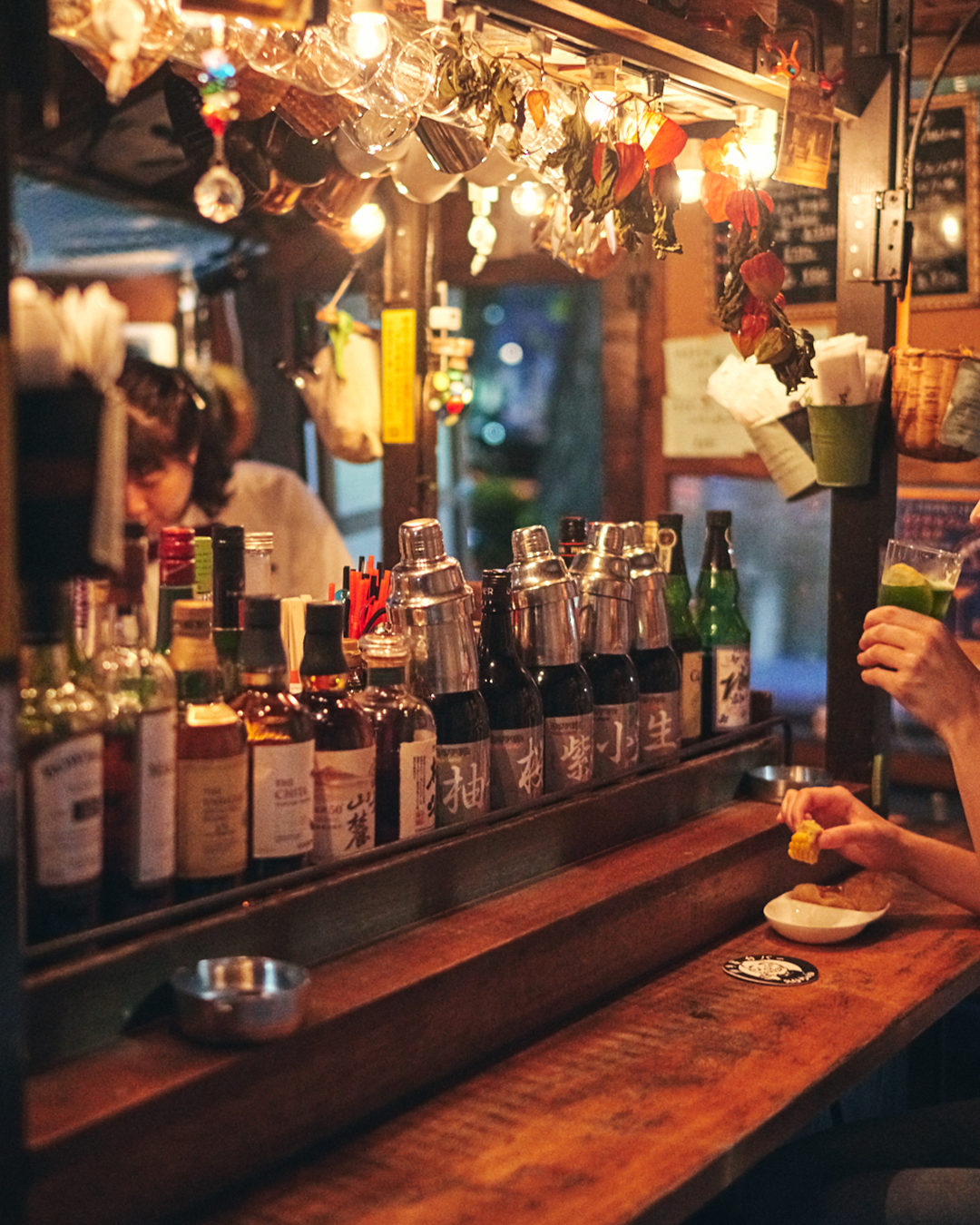 Explore The Florals Of Fukuoka
While Japan is famously known for the iconic cherry blossoms that blanket the country each spring, lesser-known are the posy plum blossoms in Fukuoka are a must-see. The 'gram-worthy pink blossoms bloom at the end of February until early March and signal the start of spring. Best seen at the Dazaifu Tenmangu Shrine just 30 minutes from Fukuoka City, over 6,000 plum trees awash the grounds in lush pinks.
Not in town for spring? Check out the Kawachi Wisteria Garden—home to two 100-metre long, whimsical wisteria tunnels—or visit the 500-year-old wisteria at Jozenji Temple in Fukuchi Town.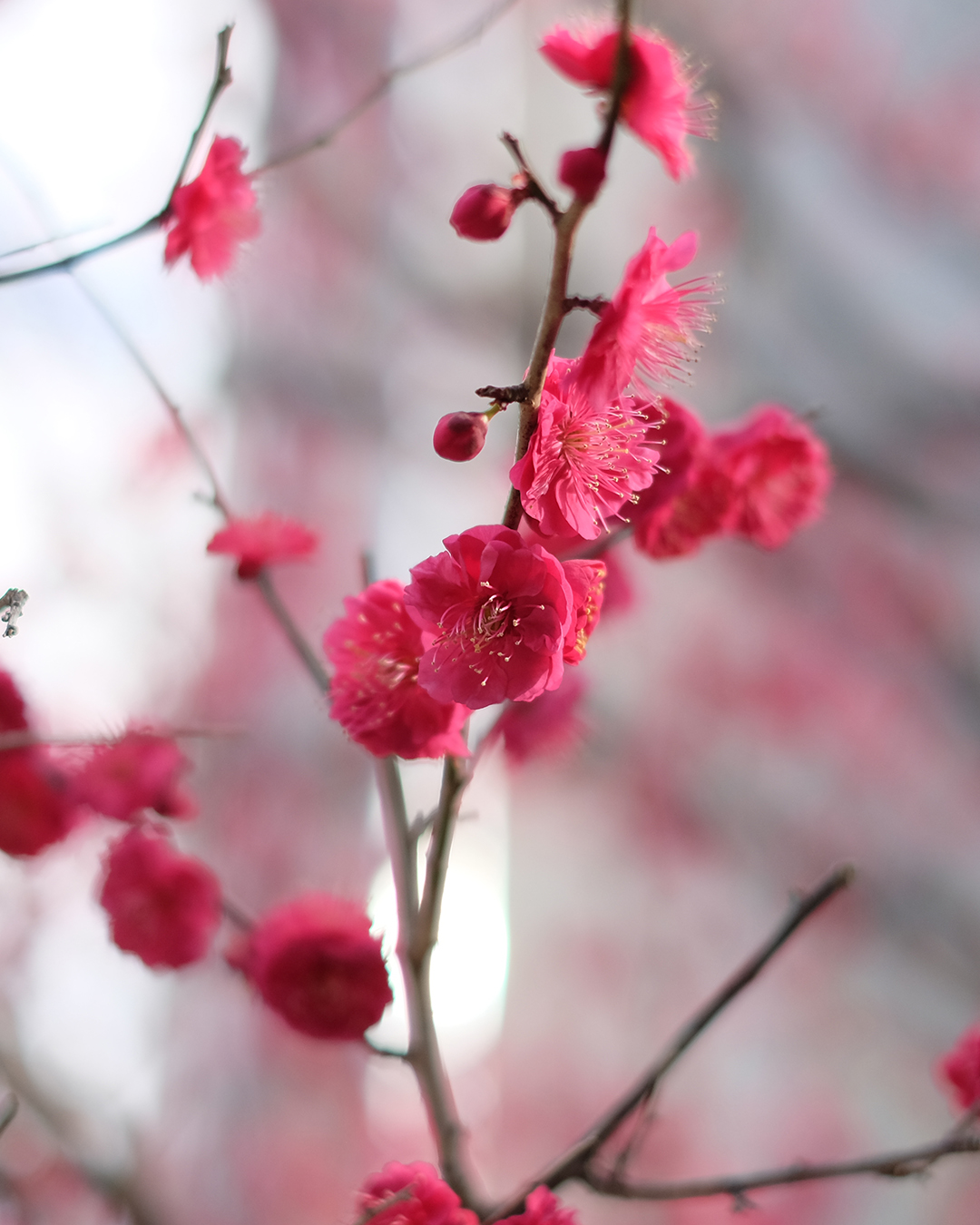 Soak In Paradise Beachside At Itoshima
Just under an hour from the city centre, the sunny peninsula of Itoshima is a favourite among locals. Boasting sprawling sandy beaches, hikes through the Shiraito Waterfalls and a rad surf scene, it's not hard to see why.
Other must-dos include checking out Keya Beach, Nogita Beach, treating yourself to fresh seafood at the local cafes and visiting Meoto Iwa—a pair of sacred 'husband and wife' rocks linked together with rope and framed at the shore through a torii gate. Better yet, the open flat roads make for a perfect cycling route.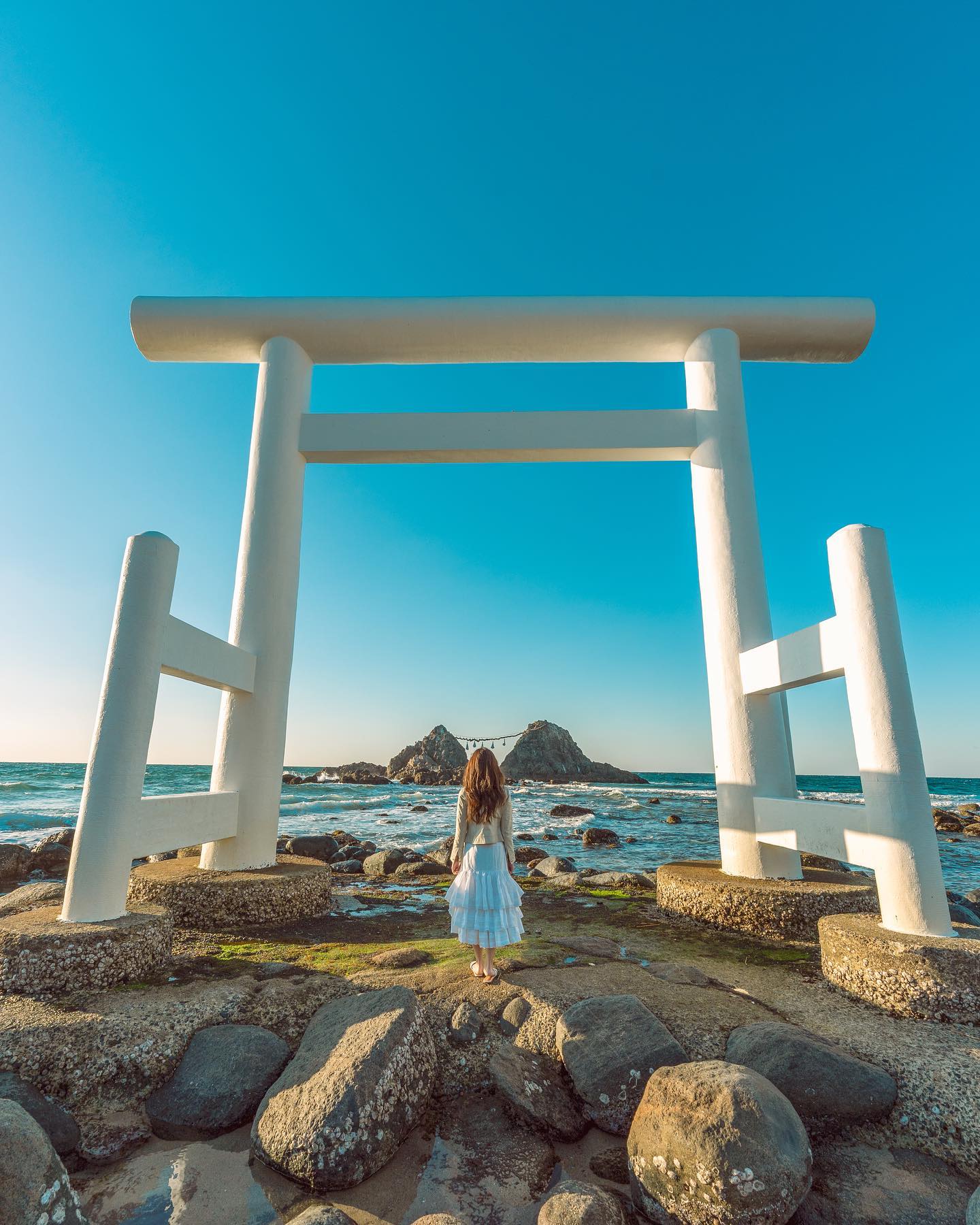 Image credit: Kyoko Ueda
Hit A Festival
Immerse yourself in the local culture and hit up one of the many festivals throughout the year. Our top pick is the dazzling Tobata Gion Oyamakasa festival. The over 200-year-old festival is firmly on the UNESCO Intangible Cultural Heritage List and is held at the end of July and takes over Tobata Ward of Kitakyushu City.
Impressive Nobori Yamakasa floats are paraded through the city throughout the day before 33 feet tall lantern floats accompanied by performers with gongs and drums take over the town in the evening, making it a magical must-see on any itinerary.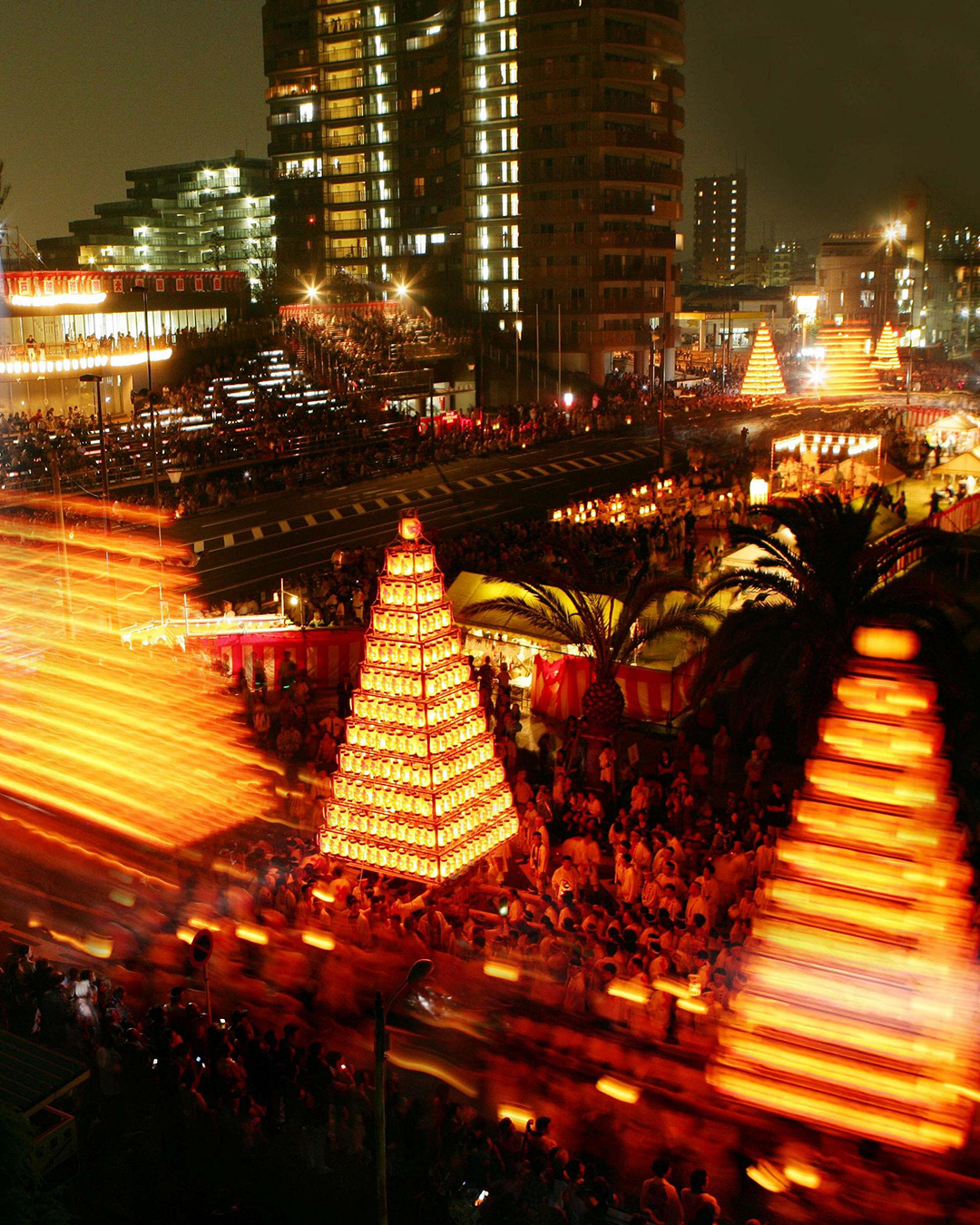 Take A Trip Through History
An easy hour car ride or train trip away, Akizuki Castle was once the home of the Akizuki clan. Today, the town is packed with over 800 years of history—think ancient Samurai houses, shrines and moss-covered stone walls.
Stroll around town, to check out cherry blossom-lined Sugi-no-Baba boulevard and visit the Kuromonchaya tea house. A must for Star Wars fans—strap in for a three-hour hike up Mt. Kosho to the ruins of the Akizuki Fortress, which served as one of George Lucas' main inspirations when writing the first Star Wars films
Or, head to Munakata— home to three ancient world heritage shrines where Shinto practices are believed to have dated back to the 7th or 8th century.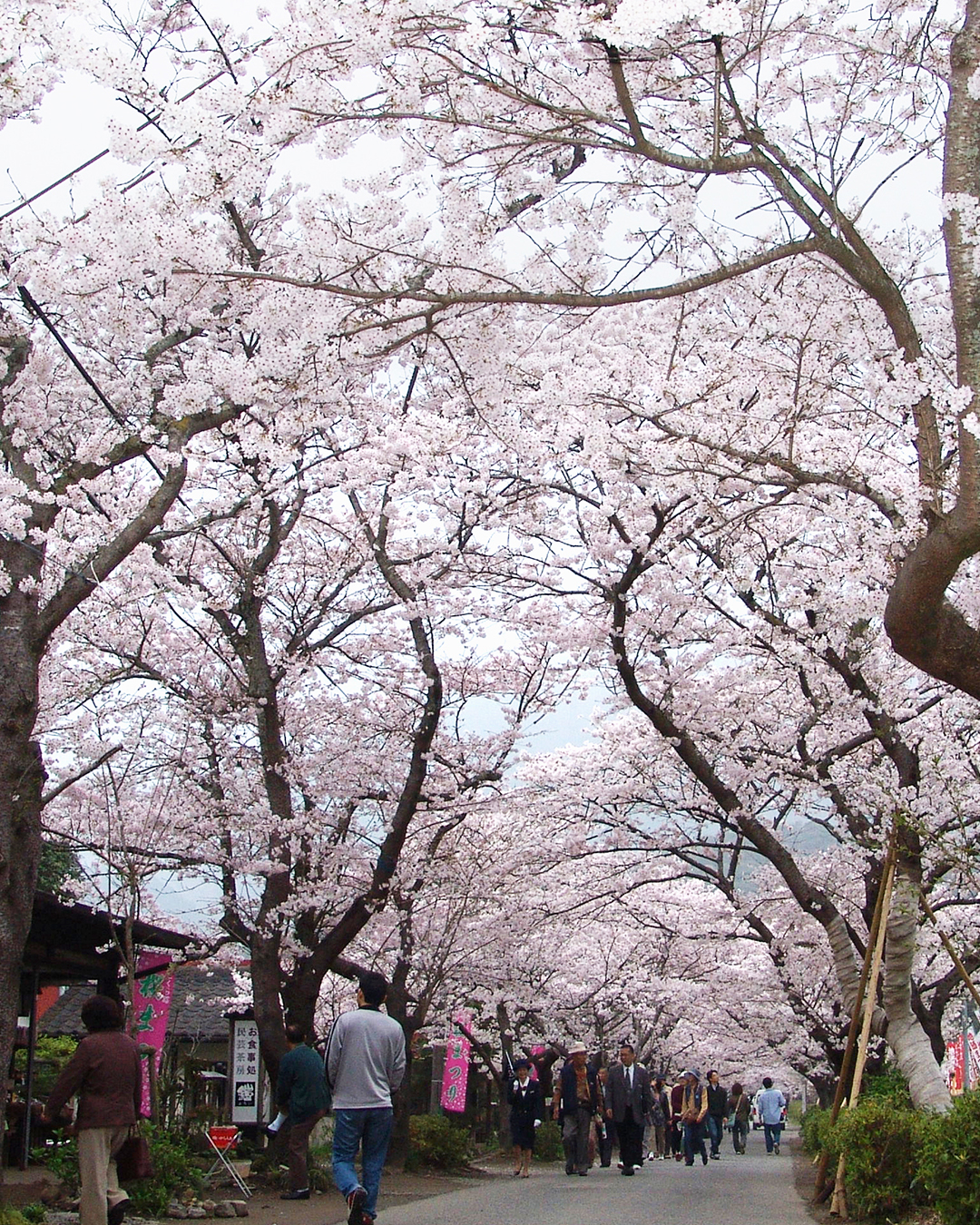 Discover Hidden Gems In Yanagawa
Board a donkobune—traditional Japanese gondolas—and make your way through the waterway network of the city on a Yanagawa Kawakudari 'going downstream' punt tour. The journey will take you through the nooks and crannies of the old town along the canals, giving a picturesque tour of the Venice of Fukuoka.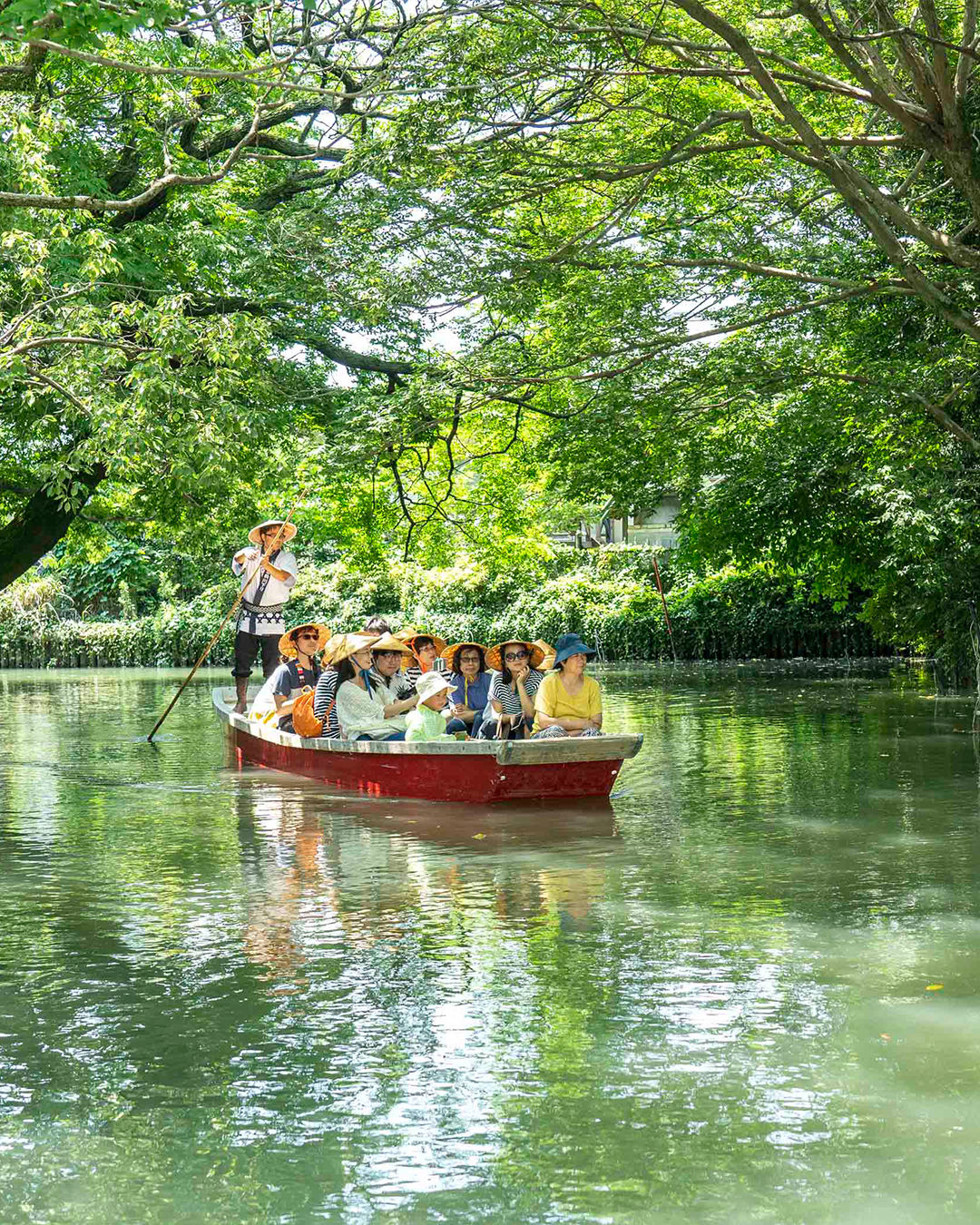 Image credit: Yanagawa Kanko Kaihatsu K.K.
Island Hop From Hakata Bay
Uminonakamichi Seaside Park is set against the stunning backdrop of both the city and Hakata Bay. The sprawling peninsular park offers travellers the perfect respite from the bustling city centre with flower gardens aplenty, cycling tracks to explore the playgrounds and green open spaces perfect for picnicking, and opening this spring, the park's first glamping accommodation offering.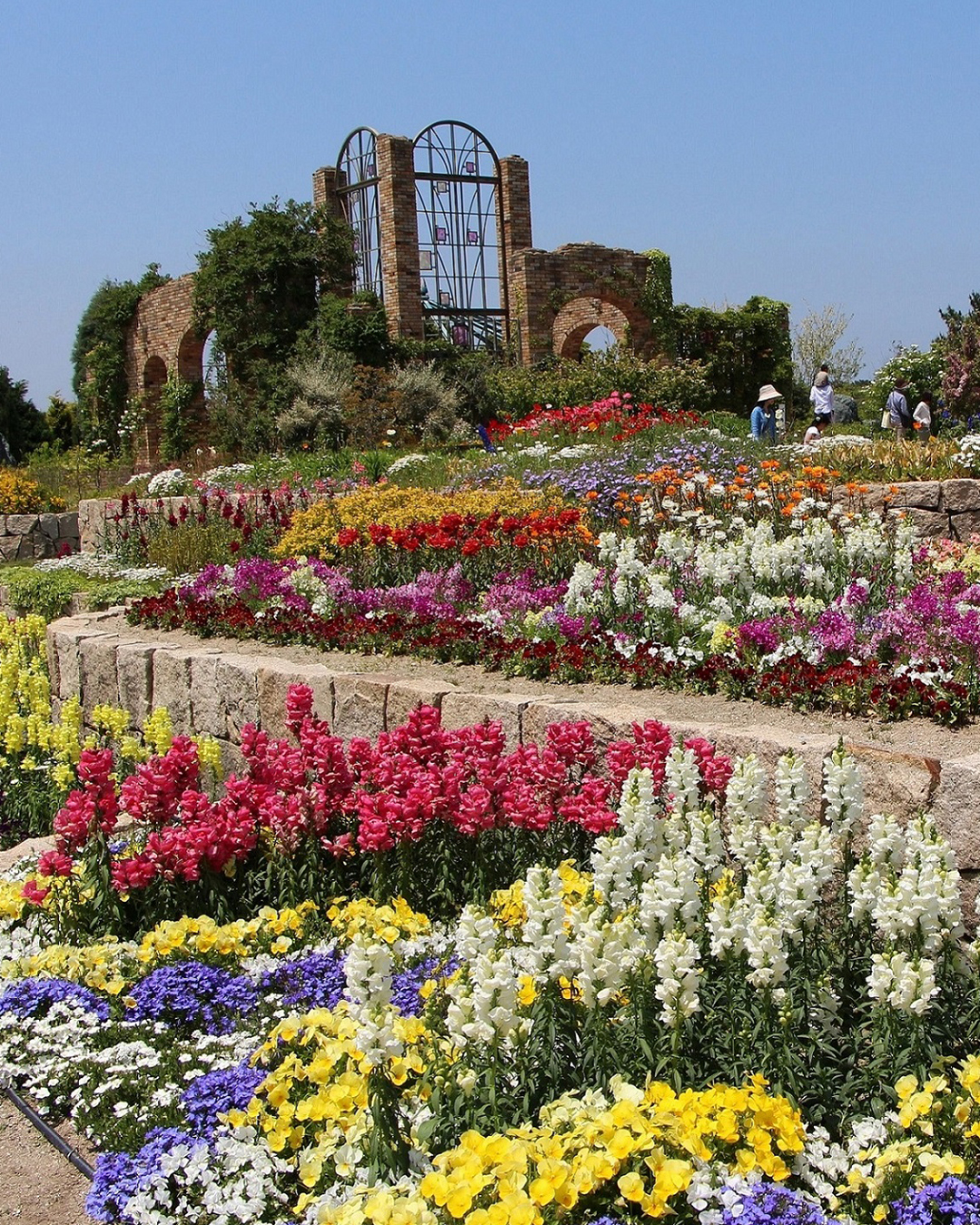 Image credit: Fukuoka City
Hit Up Mt. Hiko
One of Kyushu's most scenic hikes, Mt. Hiko is two hours from Fukuoka City and stands at an impressive 1,200 metres above sea level. The seven-hour long hike is the perfect challenge for those looking to make their way off the beaten track. Ascending an ancient stone staircase, you'll make your way past ancient shrines such as Hohei-den, the largest and most majestic along the route as well as Ominami-jinja which has been built into the rock-face itself. Accessible all year-round, autumn offers vivid, brightly coloured leaves and winter, a spectacular snowy wonderland.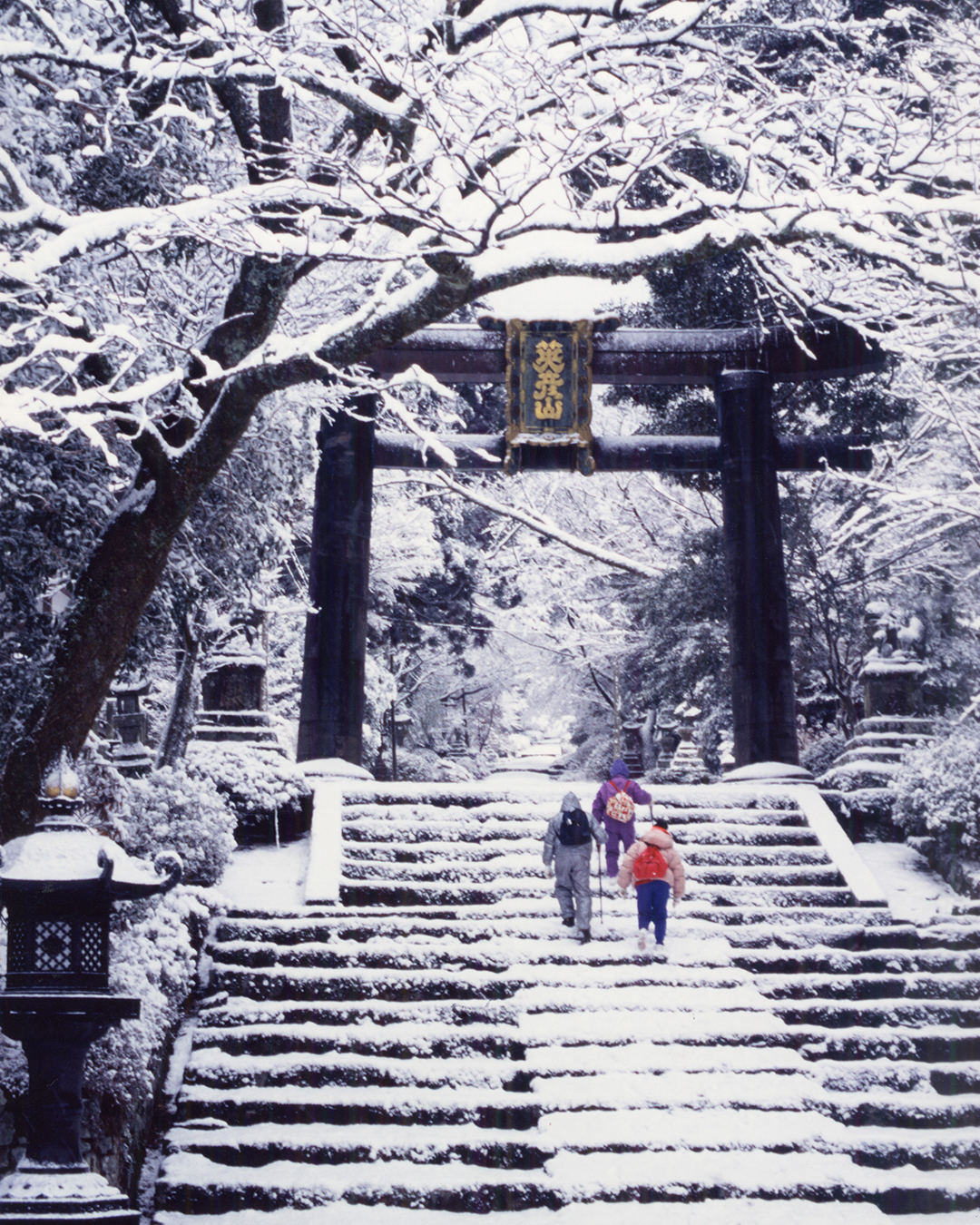 Packing your bags already? Same here. Japan's hidden gem bursting with adventure, whether it's slurping up ramen or venturing through ancient ruins, you can always count on Fukuoka to bring the good vibes. Head here for more inspo.
Editor's note: This article is sponsored by Fukuoka Prefecture Tourism Association and proudly endorsed by Urban List. To find out more about who we work with and why read our editorial policy here.
Image credit: Fukuoka Prefecture Tourism Association