The Hunter Wine Region is the oldest and most visited wine region in the country. It's home to some 150 vineyards stretching back to the 1850s. Even if you're not a born-and-bred Sydneysider, you've probably swirled your way through a tasting or two up here.
Now it's true that the endless tour busses and sheer volume of wineries can make the whole place seem a little impersonal. Having said that, the Hunter still has some true hidden gems and up-and-coming classics that are definitely worth a weekend away and what's more—now is the time to do it as the region is struggling under the double whammy of bushfires and COVID.
Many of these wineries and restaurants are counting on you to get out there and indulge in the name of supporting local businesses. If you're ready to step up to the plate, prepare to sip some Semillon, cheers some Chardonnay, and marvel at some Merlot as we take you through the best eats and drinks of the region.
The Best Wineries In The Hunter Valley
The Hunter region is known for its earthy reds and fruity whites and the past few years have seen some seriously strong vintages. 2014 is widely considered a classic while 17, 18, and 19 are all proving to be equally strong.
Before you get going, remember that COVID restrictions mean free tastings are now less common and bookings are essential.
Domaine de Binet
One of the top sites in the region, Domaine de Bient's cellar door is little more than a verandah with a few deck chairs but that is more than enough when you're in the company of master winemaker Daniel Binet. Daniel is the enthusiastic young gun behind Ballabourneen who established Domaine de Binet to get a little more experimental with New World styles. Amazing blends and definitely worth a visit.
Degen Estate
The smallest commercial vineyard in the Hunter boasts a beautiful cellar door fully run by husband and wife team Jean and Tom Degen. Visiting Degen is like stepping back in time and you're guaranteed an authentic Hunter experience. Jean honed her talents at First Creek wines and they specialise in single vineyard Hunter classics like Shiraz, Chardonnay and Semillon.
Pierre's Wines
Off the beaten track and boasting some of the best sparkling in the country, winemaker Peter Went has 13 generations of French winemaking experience to draw upon. He runs a tiny operation that punches well above its weight and is enthusiastic and passionate about his craft. It's a very relaxed tasting here that feels like you're sitting in Peter's living room as he waxes lyrical about his offerings. It's great stuff.
Macquariedale Wines
If you're after something a little different, look no further than Macquariedale. Unique, organic, biodynamic wines that winemaker Ross McDonald has poured his heart and soul into since 1998. They're the first ACO certified organic and biodiverse winery in the Hunter and have sustainability at their core. The low-sulphite dessert wines here are delicious and worth stocking up on.
Krinklewood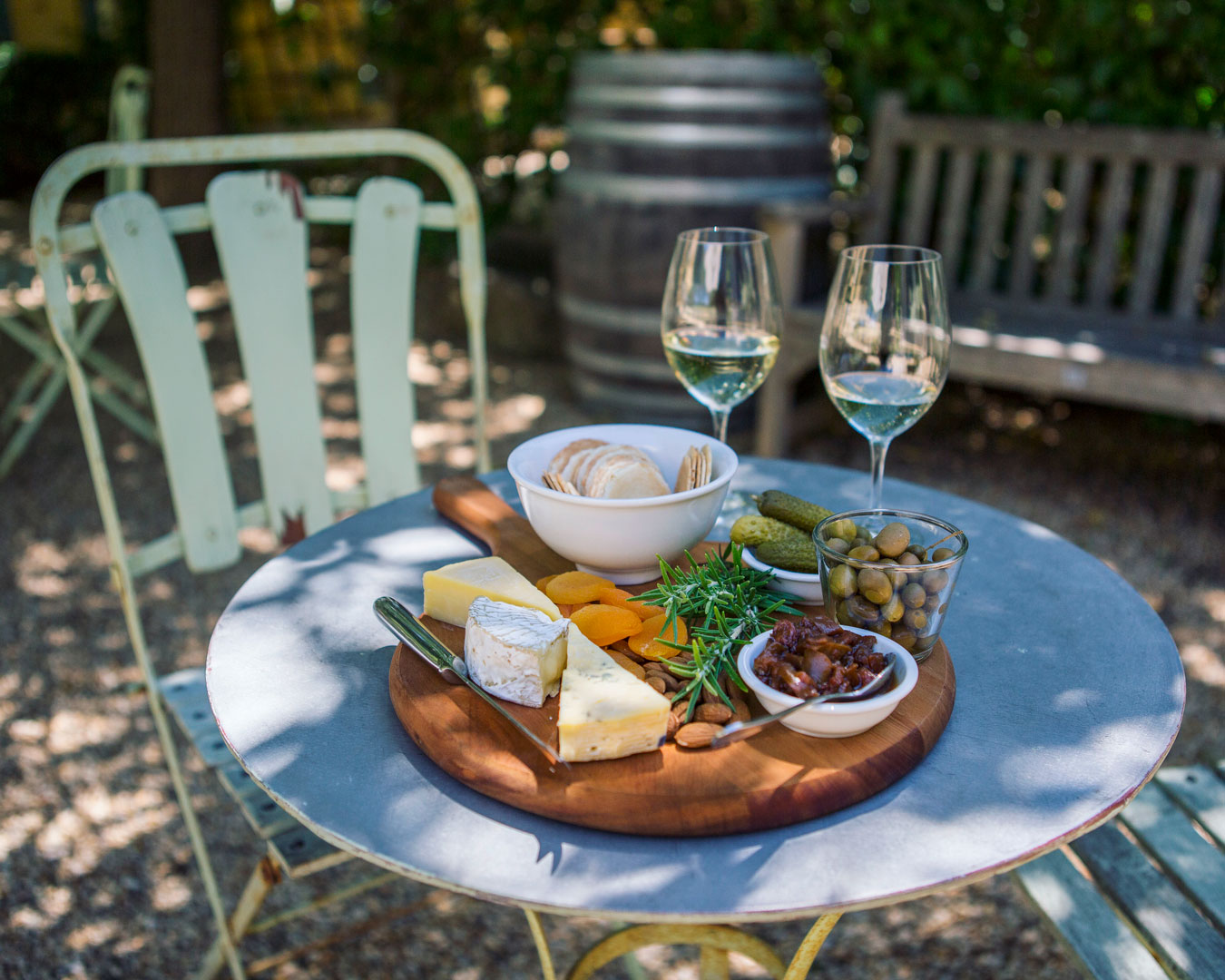 On the Broke-Fordwich side of the Hunter you have Krinklewood, another excellent boutique biodynamic winery where the Windrim family has been pressing the good stuff for almost 40 years. Try their old world classics as well as some new world experiments in their French courtyard while peacocks strut about. It's an experience and an atmosphere you won't soon forget.
Ivanhoe Wines
Pretty much the quintessential Hunter right here. Ivanhoe boasts a small cellar door serving up big, powerful reds and delicious chardonnay set on 80 acres of pristine countryside not far from Pokolbin. You won't find any of their premium boutique stock in shops so do yourself a favour and load up.
Ascella Wines
A special, out-of-the-way little place on the western edge of the Hunter Wine Region with award-winning offerings from the largest organic winery in the region. Husband and wife duo Barbara and Geoff Brown are very friendly and will gladly show off their vines and their chemical-free production process. The Merlot and Verdelho are worth the visit alone.
Hanging Tree
Hanging Tree is a beautiful family-run ranch right in the heart of the Hunter. Despite the name, the team here are a friendly bunch. You'll get a real feel for the passion that goes into their drinks at winemaker Ken's cellar door sessions with views that overlook their cute pond and stretch out to the olive groves and mountains beyond.
Harkham Wines
At Harkham they do things a little bit differently. Although this list might suggest otherwise, it is actually quite hard to find organic, natural wine in the Hunter but Richie Harkham here is a strong believer in the principles and philosophy of organic and it shows. At his tiny tasting room, he serves up preservative-free produce in a quirky, laidback setting. Delicious Semillon as well as a chocolate liquor that has to be sampled to be believed. This cheese and wine pairing experience with Two Fat Blokes is a must.
Glandore Estate Wines
One of the largest on the list, though still tiny by Hunter Standards, Glandore was this year's winner of best cellar door in the region. The site here has been in use since the very beginning of wine production in Australia and as such, they specialise in creating classic Hunter varieties. Glandore pursues quality and taste over everything to produce some really memorable wines.
Audrey Wilkinson Wines
Dating back to 1866, Audrey Wilkinson is one of the oldest wineries in the Hunter—making it a great spot to visit for a bit of regional history. There's a museum you can visit, filled with original vats and wine and barrel-making equipment, and, set on top of a hill, the cellar door boasts some of the best views of the paddocks and vines of the Hunter. Book a wine tasting experience here.
Tulloch Wines
Definitely the most classic vineyard on this list, Tulloch is a major player in the region and a must if you're keen to experience a proper, award-winning Hunter Verdelho. This wine tasting experience will take you through the lot.
Where To Eat In The Hunter Valley
Just like at the perfect dinner, the Hunter has some seriously special dishes to pair with its stunning wine. The area is full of hatted and starred restaurants, which can seem a little daunting for a casual weekend trip.
Although the Hunter is definitely more fine dining than casual feeds, there are still places that pack a proper culinary punch without being overly pretentious. Here are the best of them.
Potter's Hotel and Foghorn Brewery
If you've soaked up just about all the samples you can stomach and want somewhere you don't have to nod knowingly every time you take a drink, Potter's is the place. They do slap-up pub fare that can be washed down with beers from the newly expanded Foghorn Brewery. These guys have stepped into the Hunter from Newcastle where they have been crafting stand-out IPAs for the past 6 years. Exciting stuff.
Kawul
Amazing casual dining spot set against classic vineyard views of the Calais Estate. Kawul draws on local indigenous culture to offer exquisite dishes crafted from native ingredients and sustainably sourced produce. Seat yourself under the sky or the ancient wooden decking and drink in the surroundings over plates of damper, risotto, and mushroom shepherd's pie. Something from Nanna's dessert menu to follow is a must.
The Brunch Society
Tatler Wines' new venture The Brunch Society run by 20-year-veteran chef Katy is a must-try if you're in the area. They serve up a bit of everything from 8 - 4 pm on weekends and all of it is certifiably delicious. Get yourself a sticky toffee pudding, a twice-baked Jarlsberg souffle, or a decadent cheese board. It goes without saying that the venue and setting at this one are stunning too.
Simply D'Vine Cafe
Hidden away at the back of the Hunter Valley Plant Market is the appropriately named Simply D'Vine Cafe. Don't roll your eyes too hard at this one as the place does excellent all-day breakfast foods that you may just be in need of as you make your way home from a big weekend of cheese and wine.
The Deck Lovedale
The Deck is a great brekkie spot with an extensive range to enjoy on their—you guessed it—large deck with excellent views of the surroundings. Expect a nice breezy atmosphere where you can relax, safe in the knowledge that you're in good hands as the chefs here are veterans of the area. Lunch and dinner are tapas affairs that draw on Mediterranean styles and are perfect to graze on over a bottle or two of local vino.
Great Northern Trading Post
Not technically in the Hunter Valley but if you're taking the scenic route back to Sydney you'll be driving right by the Great Northern Trading Post AKA the Laguna Wine Bar. It's a bit of a local's hub that doubles as a bottle shop and petrol station and is perfect for a fill-up of any kind. Expect Aussie country pub vibes where you can also play a few rounds of pool.
Legends Grill
Legends Grill is the onsite restaurant at Chateau Elan—one of the region's top five-star resorts. Loved for its generous edit of Hunter wines and impressive seasonal menu, your meal comes complete with a view of the manicured golf green, native kangaroos, and gorgeous sunset across the surrounding vineyards. To eat, expect modern Australian fine dining with ingredients that showcase the best of the Hunter: Angus beef tenderloin, corn-fed chicken breast, and wagyu Tajima striploin.
Amanda's on the Edge
Rounding it off with one place that is definitely more on the upmarket side of things, Amanda's on the Edge has been serving up modern Australian at the edge of the Ballabourneen estate for the past 15 years and is a bit of an institution. The meals here are pricey but they're absolutely delicious. If you're out to treat yourself, this is an excellent selection.
Where To Stay In The Hunter Valley
Chateau Elan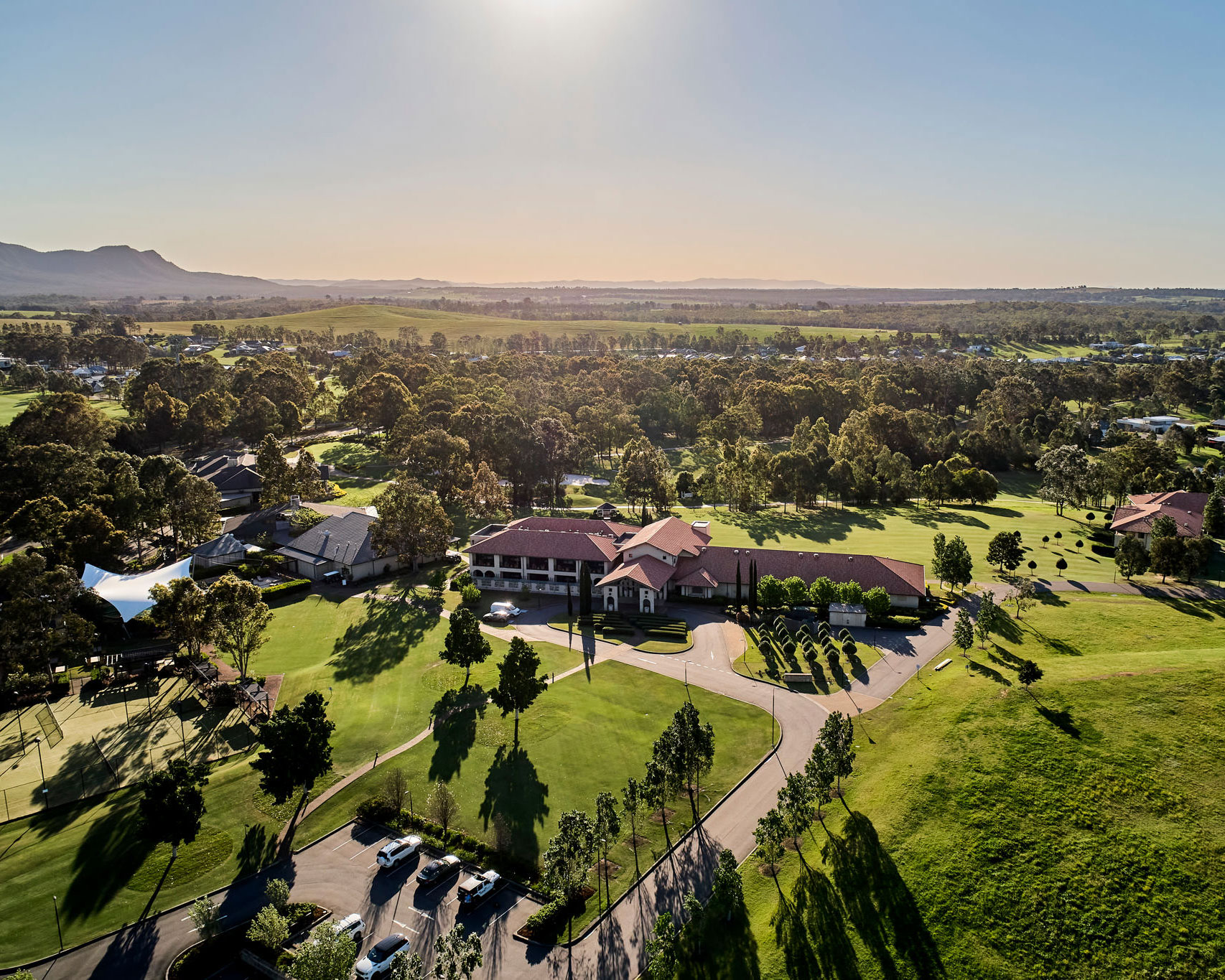 For a touch of luxury complete with manicured golfing green and day spa, Chateau Elan in Pokolbin is one of the Hunter's few resorts—and easily one its best. Perfect for couples keen to put their feet up and enjoy a little top-tier service, we love the roomy suites with enormous spa baths that overlook the Greg Norman-designed golf course and surrounding vineyards (this is all the more magical at sunset). There are also larger villas to book, the aforementioned Legends Grill restaurant, and a large family of kangaroos that hop freely around the lawn.
Airbnb
The Hunter is brimming with Airbnb options—which can make it tricky to dig up something decent. We love this breezy tiny home near Pokolbin, which has been created by the Tiny Away crew. Or, check out this hand-crafted timber cabin located among the vines with a view over to the Broken Back Ranges. For something roomier, the Claret Ash Cottage can sleep up to eight on request, and design-lovers will appreciate The Longhouse.
Image credit: Lynda Hinton, Destination NSW, Bryce Noone Photography
Editor's note: Urban List editors independently select and write about stuff we love and think you'll like too. Urban List has affiliate partnerships, so we get revenue from your purchase.