Itching for your next vacay? Who needs international flights when we have magical holiday hotspots in our own backyard.
Port Stephens is the gorgeous coastal hideaway you never knew you needed to visit. We're talking picturesque coastlines and epic sand dunes that will make you feel like you've stepped into your own personal oasis, plus breathtaking scenery and wildlife to boot. Only two-and-a-half hours north from Sydney and a quick drive from Newcastle Airport, Port Stephens is easy to get to and even easier to enjoy. Expect stunning landscapes, next-level experiences, and luxe relaxation hubs.
Ready to explore? We've partnered up with Destination Port Stephens, Destination New South Wales, Tourism Australia and KAYAK to bring you a rundown of the absolute must-do experiences.
Transport Yourself To The Desert By The Sea
Port Stephens isn't the place to stay still. The Worimi Conservation Lands boasts the biggest sand dunes in the southern hemisphere right on the coastline that are basically begging you to explore them. We thoroughly recommend hitting the dunes in a 4WD or quad bike to see every inch of the gorgeous sandy landscape. You can also skip the engines altogether and explore the dunes on the back of a camel, or grab a sandboard and ride them all day long.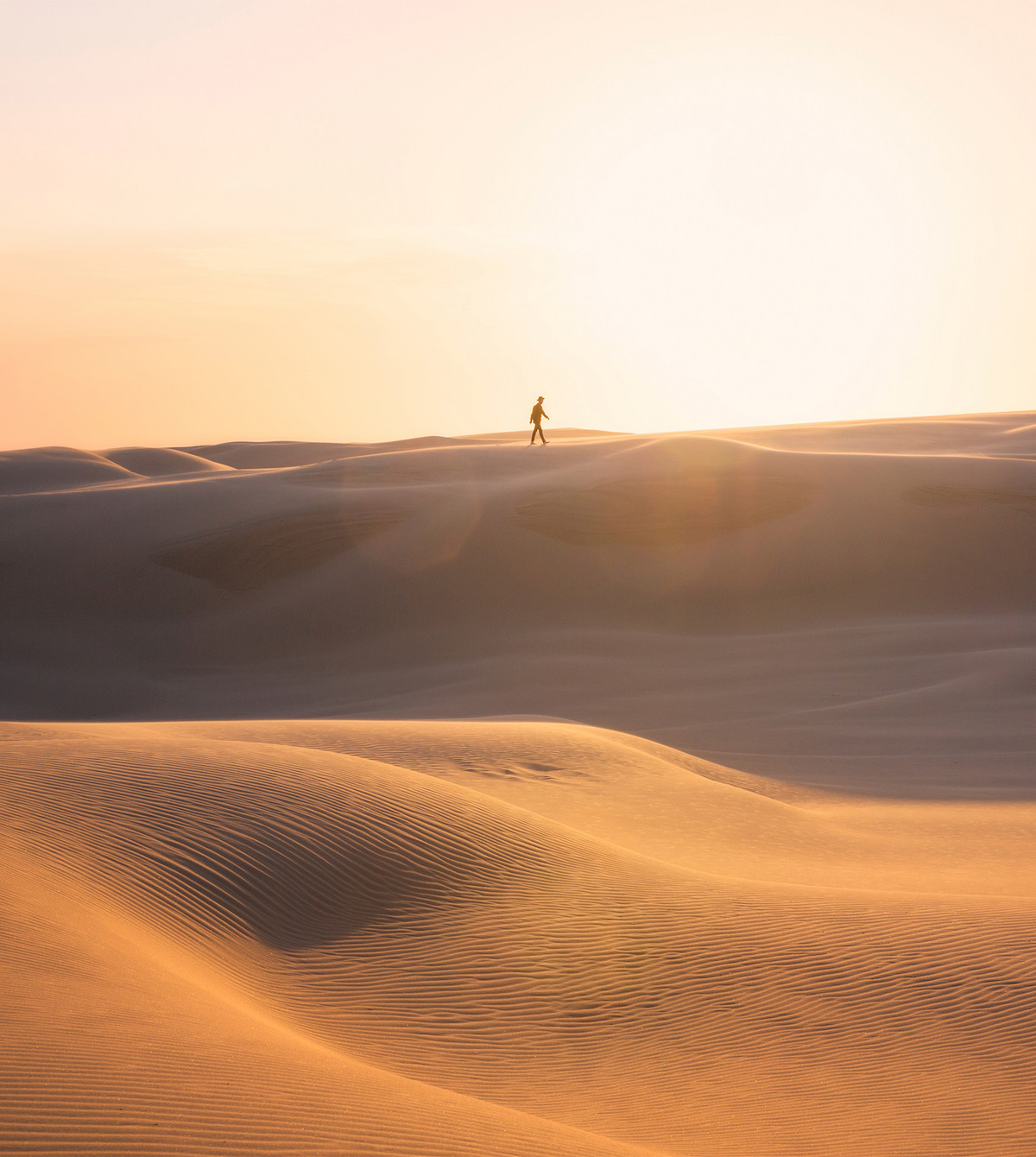 Reconnect With Nature
Whether you're relaxing on the softest white sand you've ever touched or hiking to the summit of Tomaree Head, there are plenty of ways to embrace the nature vibes at Port Stephens. Take your pick of sand, land, or water as you tour their legendary dunes, swim in pristine bays, and take in 360-degree coastal views from the headland. With local islands to explore by boat, reconnecting with nature is gloriously unavoidable.
Get Up Close With the Wildlife
Jump aboard for some of the best whale watching in the country where you'll get up close and personal with majestic humpbacks. Want to get even closer to the local sea life? Live your mermaid dreams by swimming with wild dolphins. Yeah, you read that right, you can literally swim with a wild oceanic dolphin pod.
Now that you've experienced animals by sand and sea, it's time to make your way inland. The Port Stephens Koala Sanctuary puts you right in the koala's natural habitat, whether that be via their Story Walk on the bush floor or the Skywalk where you can catch a glimpse of cuddly furry marsupials from up high. There are also plenty of kangaroo hangouts peppered around Port Stephens for candid wildlife action.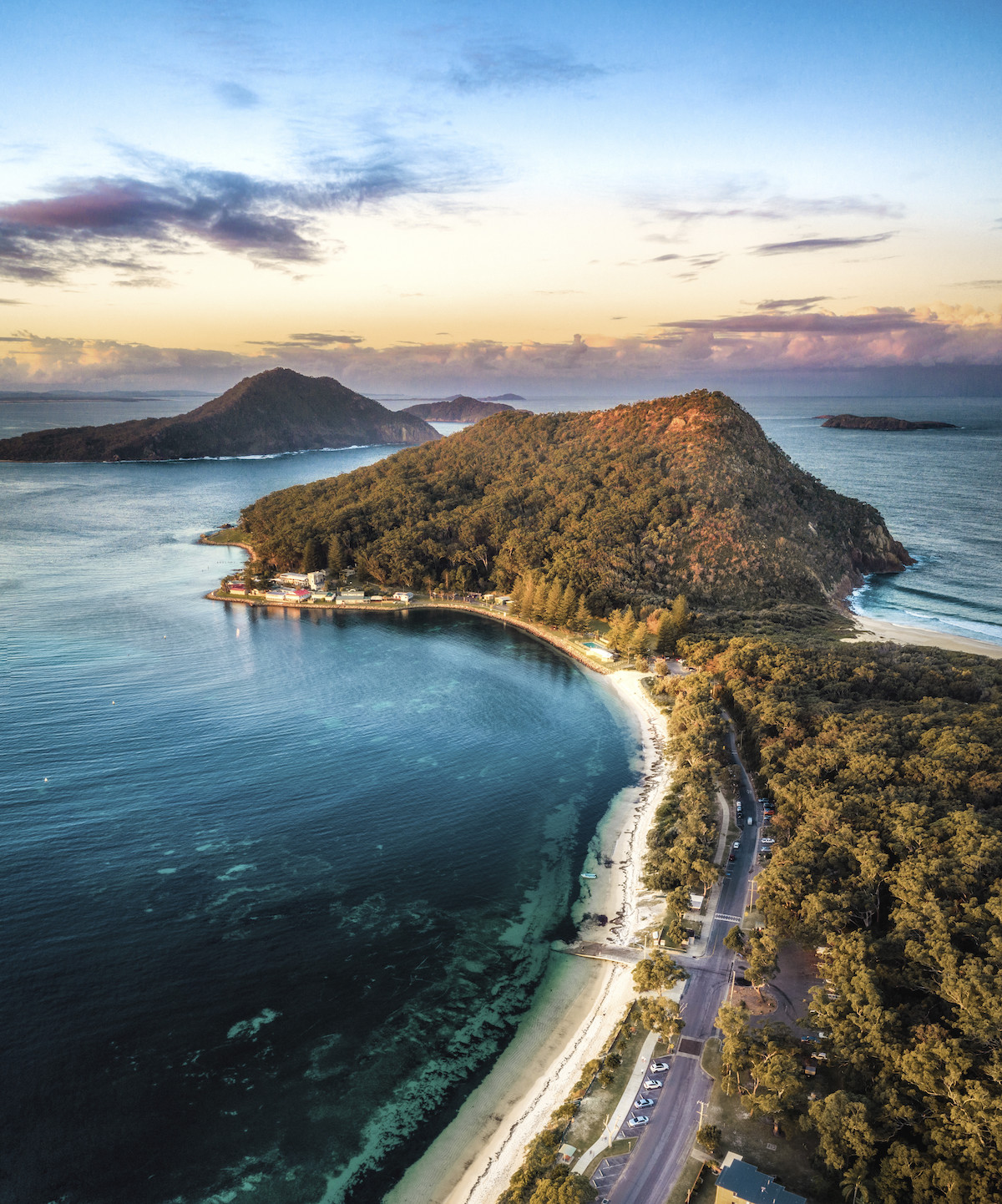 Check Into These Top Hotels
Love a luxe vaycay? Port Stephens has you covered. Book yourself into one of their top-tier hotels like The Anchorage, featuring waterfront views, decadent dining, and luxe rooms to act as your holiday oasis. Want to be fully immersed in the bay life? Bannisters Port Stephens is surrounded by water. It even features a crystal clear infinity pool so that you can soak in the bay views from the water itself.
Less into luxury? Get down to the grassroots of Port Stephens and pitch a tent in one of their picturesque camping spots. For the best of both worlds, you can skip the hard work and enjoy luxury camping at its finest at one of Port Stephens's glamping hubs.
Quality Eats Paired With Unbelievable Sunsets
Now for what you all truly want to know: where you can dine with stunning views. To be honest, pretty much anywhere. Being a major supplier of Sydney Rock Oysters and surrounded by a bay that's two-and-a-half times bigger than Sydney Harbour, impressive bars and eateries with waterfront views and fresh seafood are literally everywhere. Enjoy freshly shucked oysters on the water itself at Little Beach Boathouse, sip cocktails on the deck at The Point Restaurant, or soak in 360 views with a cuppa in hand at Inner Light Tea Rooms.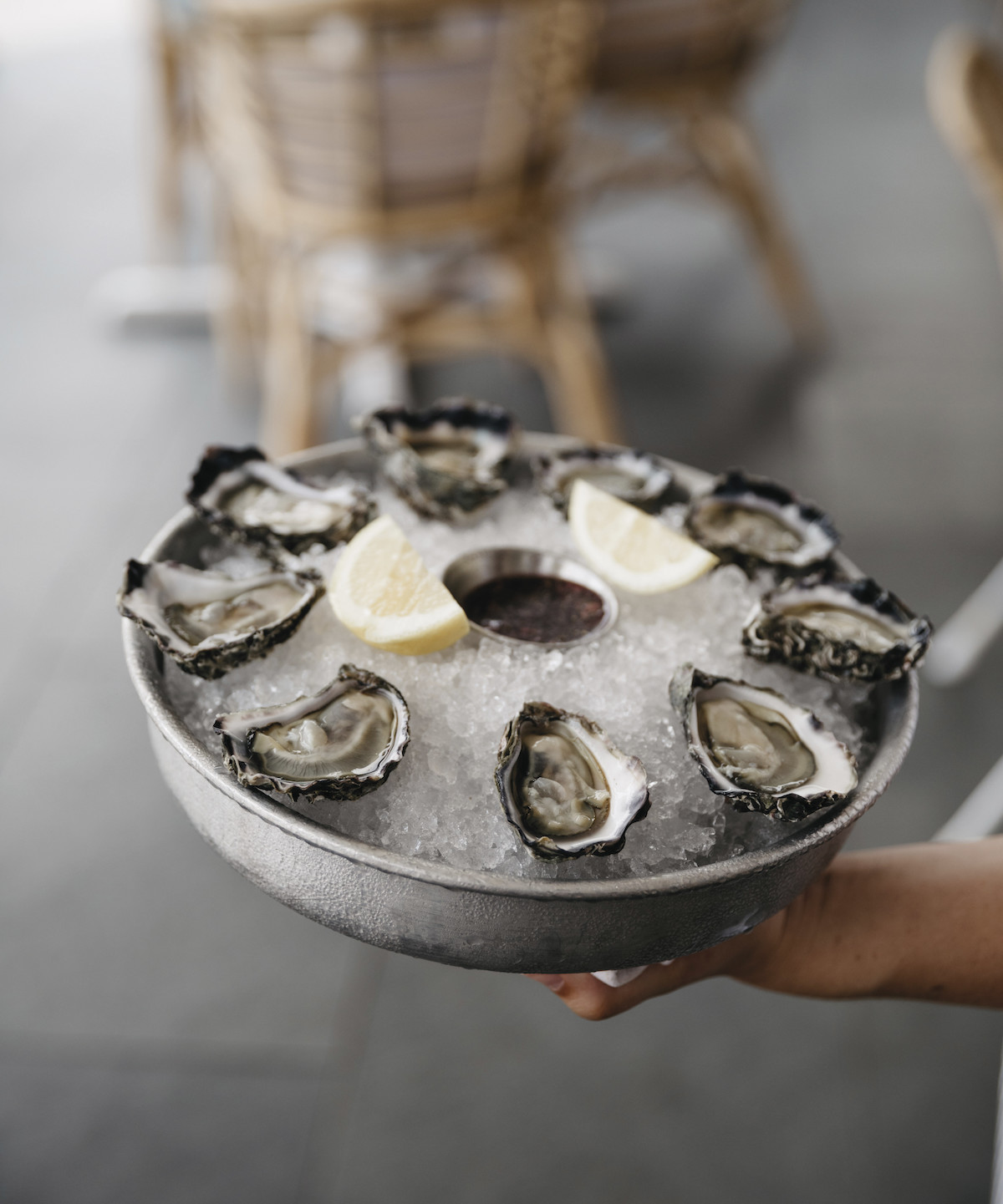 This easily accessible corner of New South Wales offers a rare balance of heart-thumping adventure and heartwarming relaxation. Throw open your suitcase, it's time to venture to stunning Port Stephens and KAYAK is making it easy by curating flights, accommodation, rental cars, and vacation packages in one place.
Before planning or embarking on a trip, please check local government COVID-19 restrictions.
Image credit: Destination New South Wales
Editor's note: This article is sponsored by Destination Port Stephens, Destination New South Wales, Tourism Australia and KAYAK, and proudly endorsed by Urban List. Thank you for supporting the sponsors who make Urban List possible. Click here for more information on our editorial policy.