While it might feel tempting to hibernate for the entire duration of winter, we're here to let you know that it's one of the best times to go on a local adventure and experience the best of your very own backyard.
So to help you live your best winter life, we've teamed up with Port Macquarie to serve up the ultimate local trip that's perfect for every kind of holiday goer, whether you're a foodie, adventure seekers, avid hiker or you're keen to do not much else but relax in your hotel room.
Get The Blood Pumping On A Scenic Walking Trail
Avid walkers and Mother Nature fanatics, listen up because there are endless scenic walks to conquer on a trip to Port Macquarie. One of our all-time favourites is North Brother Mountain, an easy 20-minute drive south of Port Macquarie, located in the stunning Camden Haven. Boasting some of the most accessible panoramic views on Australia's east coast, this walk is perfect to catch the sunrise or for a breakfast picnic. Those wanting to get really hot and heavy can attempt the Laurieton Track for the ultimate physical test. If you're keen to see some more stunning sights, head to Boorganna Nature Reserve and take the 5.4km return walking trail to Rawson Falls. Here, you'll witness the stunning 40-metre drop and find out a few interesting facts along the way.
Camden Haven is also home to some picturesque headland hikes, including the 3.7km return Perpendicular Point walking track in Kattang Nature Reserve, showing off with 40-metre vertical cliffs plummeting to the sea below. If you're still keen to get your steps up, the Diamond Head Loop Walk is a must-do, located in Crowdy Bay National Park with lush rainforest and golden sand, this track offers impressive views across the bay, without the crowds. Please note the Diamond Head Loop Walk is currently closed so ensure to check the website for reopening. If you're keen to continue on a coastal route, the Port Macquarie Coastal Walk is your go-to, winding along the coast via Town Beach, Rocky Beach outlook, Nobby's Beach and Harry's outlook overlooking Shelly Beach and Sea Acres. There's plenty to see along the way including historical sights, seaside scenery, and even a whale or two, with Port Macquarie boasting the most frequent whale sightings on the east coast, particularly during their May and November migration.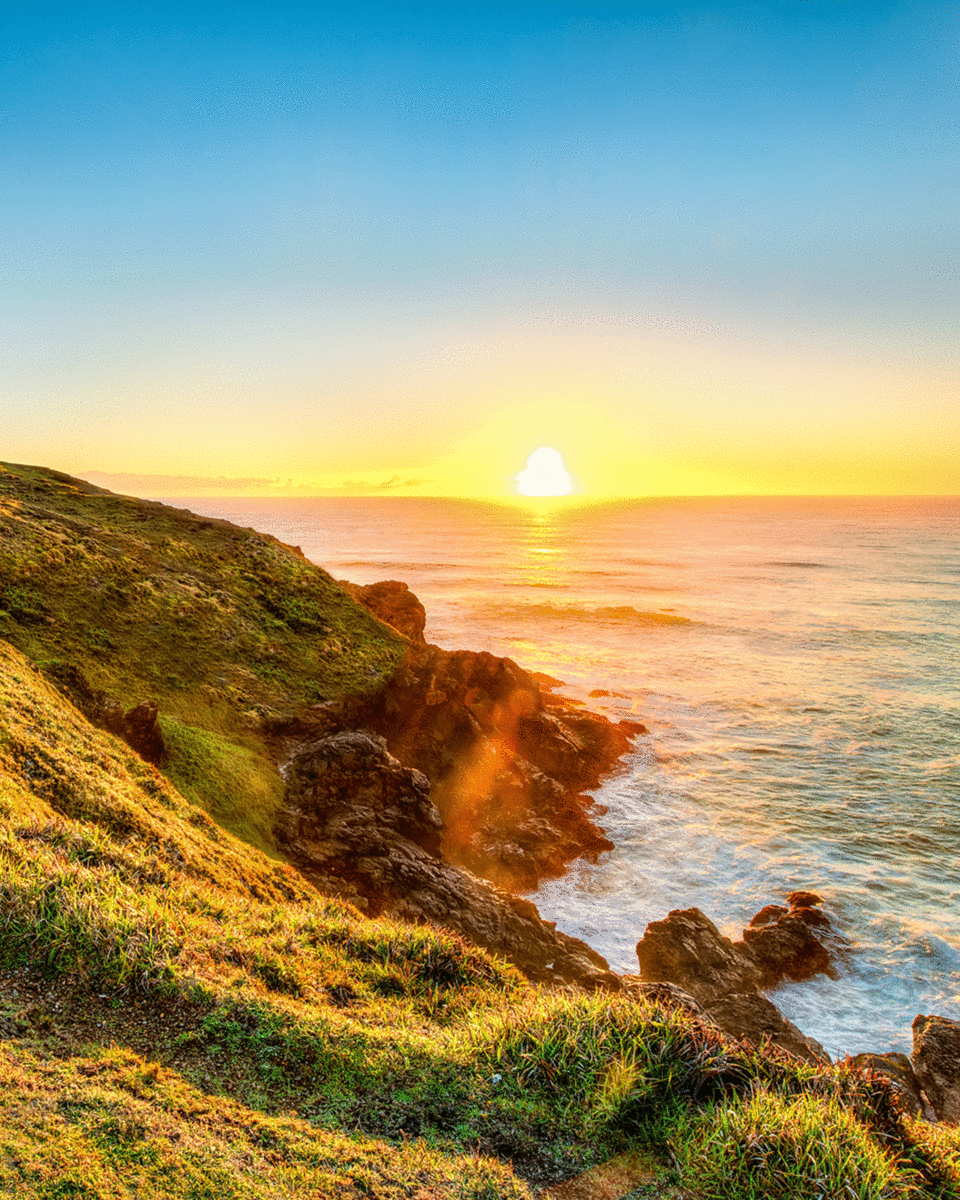 Level Up Your Itinerary
For those who love to get out and about while on holiday, you'll be pleased to know that Port Macquarie is filled with endless activities to fill your day. If like us, you don't mind indulging in a drink or two, the Winery and Craft Beer Brewery Tour with Frankie's Travel is for you. Embark on a perfect afternoon of sipping on vino and drinking your way through Port Macquarie's craft brewery scene, making it perfect for both beer and wine enthusiasts. Still in search of more vineyards? Don't miss The Winery Trail complete with a visit to Cassegrain Winery, horse rides amongst the vines, a meal at the delicious Twotriplefour restaurant, and a journey to the Bago Maze and Winery where you'll journey through one of the world's largest hedge mazes. If you're looking to stay away from booze, call into Ricardoes Tomatoes & Strawberries and enjoy the wholesome experience of picking your own deliciously sweet strawberries and ripe, flavoursome tomatoes along with a free farm tour where you can sample their award-winning jams, condiments, and pickles.
Animal lovers will love visiting the world's first Koala Hospital, dedicated to rescuing and rehabilitating these beautiful, native Australian animals. Tours are free but make sure to book ahead to avoid disappointment. If you're in search of more animal experiences, you can take a camel safari along Lighthouse Beach where you'll hear stories, amazing facts and history of these incredible animals. If you're more interested in life's more thrilling experiences, Port Jet Cruise Adventures, offers up their 'Ocean Blast' experience on the Wave Rider boat that rockets down the coastline, zipping through at speeds in excess of 100 kilometres per hour. Alternatively, you can take the Wave Rider or Essence boat on an incredible whale watching experience where you'll explore the ocean for humpbacks, southern rights and other whales as they journey along our coastline and feed on an abundance of small fish and prawns in the waters. And, if you're keen to see the region from up high, Port Macquarie Helicopters also provides an unforgettable experience with their south and northbound flights giving you a vantage point like no other. No matter your past time preference, there are endless ways to dial your vacay up or down.
Eat Your Way Through Neighborhoods
If like most people in this world, delicious food is an important element to your holiday, then you can rest assured you will have a mouth-watering selection at your fingertips. When it comes to all things breakfast Miss Nellie's Cafe is not to be missed, with its delicious freshly-baked goodies, soul-awakening coffee and flakey, buttery pastries that make the perfect morning treat. Grounded Espresso Bar is also one of our favourite places for a caffeine hit, serving up an elite cup of coffee and fresh, light and satisfying meals for breakfast and lunch. If you're after something quick and easy by the beach, pop into Salty Crew Kiosk for a coffee with a view.
For the ultimate lunch feed, Bills Fishouse and Bar serve up a buzzing atmosphere with their casual, modern dining space, serving up locally sourced, seasonal, and sustainable ingredients for simple food that really packs a punch. If you're looking for Port Macquarie's best seafood, Whalebone Wharf is iconic within the region, known for it's fresh and delicious produce and unbeatable waterfront views. Of course, a holiday is not complete without a night of carb loading on Italian food, which is why it's essential to visit the culinary geniuses at Delizioso for a feed of wood-fired pizzas, house-made pasta or delicious veal schnitzels.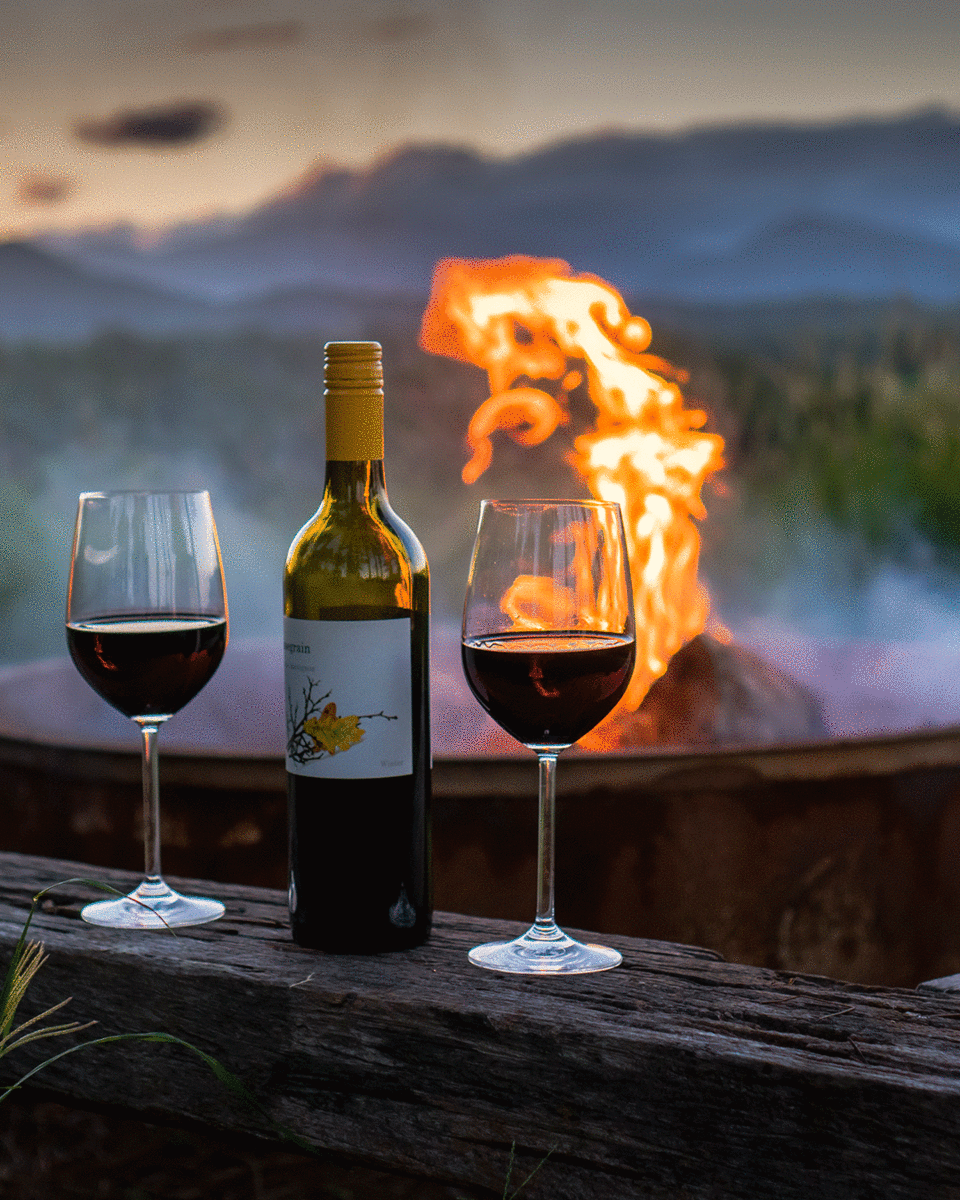 Get Sandy At One Of 17 Beaches
While swimming weather is a few months off (unless you're really brave), there's still nothing better than a fresh walk along the beach to reset the mind and refresh the senses. Plus, there's 17 of them in Port Macquarie, so it's safe to say you won't run out of sandy stretches to walk on. For the ultimate peace and quiet, we love Oxley Beach, located just a short distance from Port Macquarie's CBD. This beach is not only less crowded but it's also part of the coastal walk, with tracks leading you to nearby lookouts if you decide to switch the sand for the track. Shelly Beach also offers the perfect solitude with a natural tidal lagoon and plenty of white sand surrounded by spectacular rainforests. Simply take a seat and take in all of the natural splendour.
Those wanting to feel secluded, cast away vibes should make the journey to North Beach, only accessible via river ferry from Settlement Point or by car at Queens Head, this beach is perfect for those looking for more adventure as it is popular for 4WD driving and beach fishing. Wash House Beach, south of Pilot Beach is also great for those looking to stimulate the senses and explore the landscape with rock pools and abundant birdlife to marvel at.
Live Your Best Robe Life
All this eating, adventuring and exploring is sure to leave you exhausted. So when it comes to calling it a day and retreating to your abode, you want to make sure it's ticking all of your boxes. Those wanting to treat themselves with a boujee experience should look no further than Port's premium resort, Sails Port Macquarie by Rydges. This place has fluffy white robes written all over it, set over the expansive grounds fronting the marina and the river. Having recently just undergone a huge extension and renovation, you can expect a Hamptons-inspired feel complete with an utterly glamourous pool. Just make sure to indulge in buffet breakfast at The Boathouse Restaurant at least once. For just as much luxury but a little more tranquillity, Akuna Luxury Waterfront Retreat is Port's newest and most luxurious accommodation, situated only metres from the water's edge. Choosing where to stay is going to be no easy feat.
For holidaymakers wanting to be at one with nature, Diamond Waters Treehouse Retreat is a multiple award-winning secluded and private luxury oasis located on the tranquil Camden Haven River. Here, you'll be living amongst the trees and sleeping to the peaceful sounds of nature. For accommodation that has everything you need in one place, Mantra Observatory is the stay for you, with a heated lap pool, spa, sauna, barbecue area, and onsite dining options, including the region's freshest seafood at Scampi's Seafood Bar and Grill, and The Observatory Milkbar for a refreshing holiday beverage. There is even a day spa is situated onsite if you really want to treat yourself as well as boasting fully equipped kitchens and laundry facilities in each room. Located directly across from the beach, you'll also have stunning ocean, river and hinterland views.
What are you waiting for? It's time to throw off the doona cover and live your best winter life with an unforgettable escape to Port Macquarie. Click here for more.
Image credit: Hotels.com
Editor's note: This article is sponsored by Port Macquarie and proudly endorsed by Urban List. Thank you for supporting the sponsors who make Urban List possible. Click here for more information on our editorial policy.