Coming Soon: Alice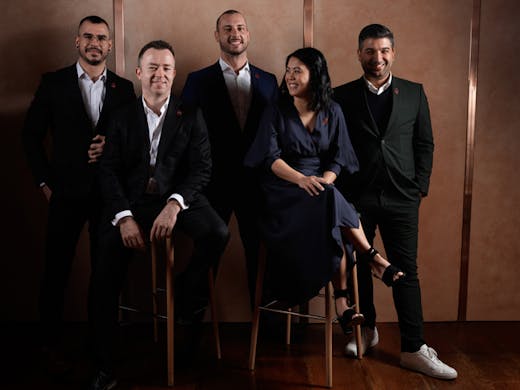 It's been a minute since the Hunter St Hospitality group served as something new—but come September Sydney we'll be intro'd to Alice, a slick new basement bar in The Rocks.
Hunter St Hospitality is responsible for a few iconic venues throughout Sydney, including Rockpool Bar & Grill, Spice Temple, and Saké. Slated to open its doors next month, their new 75-seat cocktail bar, Alice will join Sydney's growing crowd of sleek lounge bars, complete with velvet drapes, jewel-toned booths, and vintage cocktails stirred and shaken tableside.
Built into the former bond stores at Argyle Street, the mood is old-world glamour. There'll be a caviar service and fancy snacks, bartender and distiller takeovers, and exclusive invite-only events.
Alice is slated to open in mid-September. Stay tuned for more.
Image credit: Hunter St Hospitality
---
You May Also Like
Restaurants
Sydney, NSW
If you love flavour and sharing a spontaneous meal amongst fifteen of your favourite…