Ambervale Hotel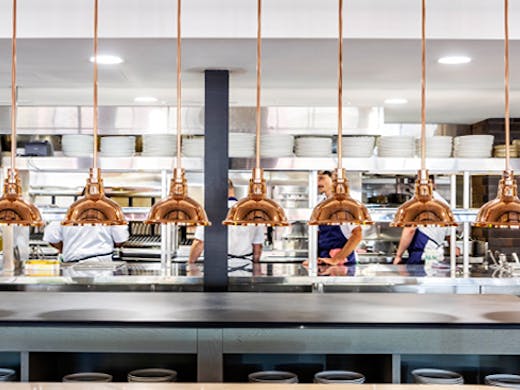 The Verdict
The Ambarvale Hotel is ready to uncloak it's eagerly anticipated transformation and it's a sexy one, showing off new features like a microbrewery, a lush garden-style atrium (labelled The Greenhouse), a kids' play area, modern bistro and grill, sports bar and VIP Lounge.
The Greenhouse is a garden oasis with beautifully styled potted plants and custom tile mosaic floor and the open kitchen focuses on the central wood-fired oven, charcoal grill and rotisserie and showcases the theatre of chefs in action.
The tasty new menu hits include grilled split king prawns with chilli, garlic, broccolini and burnt lemon, peri peri chicken and sauteed red onion woodfired pizza and a massive grilled tomahawk steak you may need a team of fellow troopers to finish. Should you be a burger fiend, there's also a Deluxe Burger (fit for vegetarians and meat-lovers) to conquer stacked with cheese, bacon, beetroot, onion jam, lettuce and tomato.
Whether you're keen for a freshly brewed beer, charcoal on the grill or an extra cocktail in The Greenhouse, The Ambervale Hotel will be your one-stop shop for everything.
Image credit: Supplied
---