Aria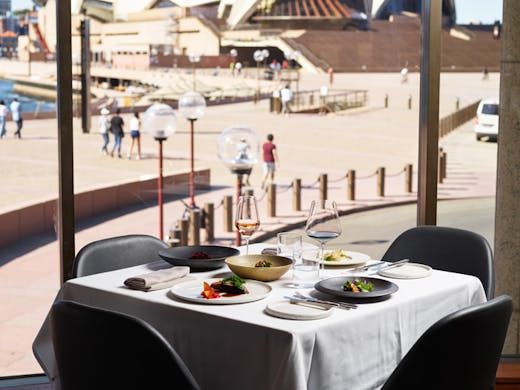 The verdict
Aria Restaurant's award-winning menu and breathtaking Circular Quay location have long been an attraction for discerning diners.
Despite the view over Circular Quay, the Opera House forecourt, and the Sydney Harbour Bridge too, it will be the food and wine at this renowned fine diner that will really hold your attention.
Owners Matt Moran and Bruce Solomon appointed Thomas Gorringe (Bentley Restaurant and Bar, The Gantry) as head chef in 2021 and he is carrying on the restaurant's legacy of stunning dishes made with fine produce from only Australian suppliers.
Menu highlights include Abrolhos Island scallops with cauliflower, miso and saltbush, glazed Wollemi duck with beetroot, mulberries and nettle, and a cherry soufflé with pistachio and vanilla, all paired with one of the country's most-awarded wine lists.
Image credit: Steven Woodburn
---