Ashfield Apothecary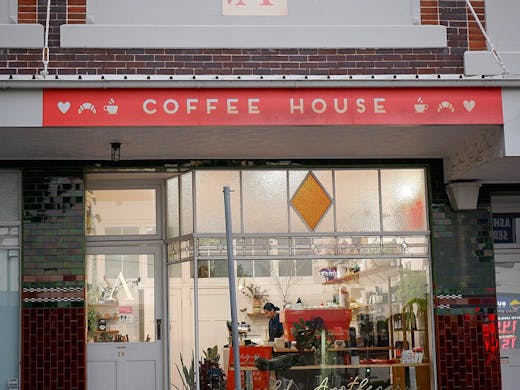 This extra-charming cafe opened over the road from Ashfield train station back in 2020—and it has won many Inner West hearts since.
Led by owner Mandeep Bhusal, everything is lovingly made in-house, from the Persian love cake and pumpkin toast, to the top-tier pastrami sandwich, layered with overnight cured pastrami, sauerkraut, sriracha mustard mayo, and swiss cheese.
The six-part menu changes seasonally—and has been designed to compliment Ashfield Apothecary's all-star coffee lineup.
Specialty coffee is the main event here, with a rotation of local and international ethical roasters on show. From Australia, you'll get to sip brews from the likes of Market Lane, Sample, and Proud Mary. From across the sea, it's La Cabra from Denmark or Square Mile from the UK.
Image credit: Ashfield Apothecary
---