Bad Hombres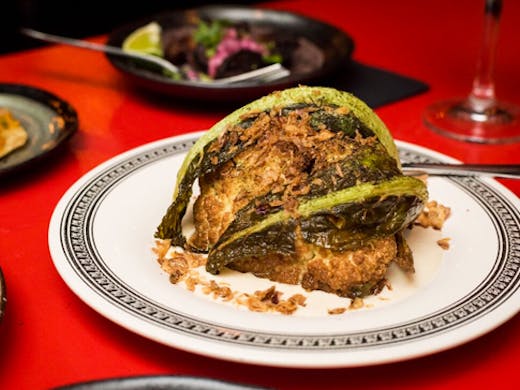 The verdict
Bad Hombres is the place to head if you need to cater for the vegans in your life. Opening in March, the focus has been on plant-based food since the beginning, with a 60/40 split on vege vs. meat and recently, they've taken it a step further, by ditching the meat and embracing a fully vegan menu.
As for the drinks list, the tequila selection is strong (as it should be—because Mexican food), but there's also craft beer and an always expanding list of Australian wines—in our opinions, it'd be rude not to sample a few. Once you've really made your way through the drinks, then all of the tough decisions are over, so it's time to move onto the fun stuff.
Order the charred corn, and the whole fried cauliflower (this one is ridiculously impressive), before moving onto the roast persimmon and coconut cream sago with chamomile. Trust us.
Image credit: Caitlin Hicks
---