Batch Brewing Company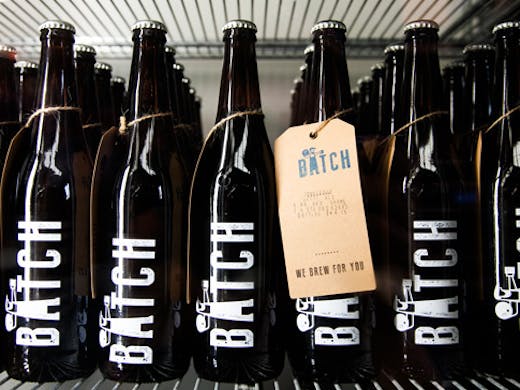 the verdict
Batch Brewing Company of Marrickville is staunchly traditional in the trendiest way. Hand crafting beer, batch by batch, the boys here brew with the TLC that this beer-loving nation needs. Guzzle a few jars with your mates and take a growler (1.89L) or bombers (640mL) worth home to your loved ones. Your mum has never had a schooner like a Frankenstein's schooner.
Challenge your palate and fill your belly with a rotating menu cooked by different kitchens serving up goodies such as gourmet hotdogs and big kahuna beer basted buffalo wings.
Conducting brewery tours for the love of beer as a science and art, hit up Batch Brewing Company to expand the horizons of what you thought you knew about the universe of beer.
Image credit: Federica Portentoso
---