Bopp & Tone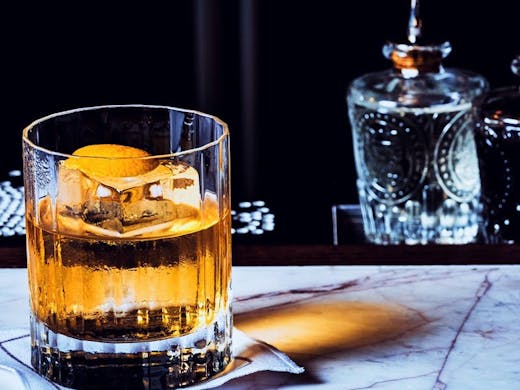 The Verdict
The hospitality powerhouse committed to serving us darn fine chow and tipples is heading up a brand-new venture in Sydney's CBD.
Bopp & Tone is the new restaurant and bar from the legends at Applejack. You know, the ones responsible for generating a ripper dancefloor at Della Hyde, utterly cosy vibes at The Botanist and ridiculously tasty tacos at SoCal.
Following in the footsteps of their numerous successful dives, Bopp & Tone will be their first Sydney CBD location. Bopp & Tone is a tribute to Applejack founders' grandfathers, Keith 'Bopp' Evans and Anthony 'Tone' Adams. Therefore, it's only appropriate to kit this baby out with the nostalgic and optimistic post World War 2 era they lived in, embodying everyday opulence and grandeur.
With a style that these guys are calling 'lived-in luxury', Bopp & Tone will, of course, incorporate their signature love of greenery, darkness, moody timber furnishings and classic tiles complete with an alfresco dining terrace and a private dining room.
As for the all-important menu? Expect an Australian menu from Head Chef Sa Va'afusuaga and Group Executive Chef Jason Roberson which centres around honest and generous share food with Mediterranean influences. Yes, a smoky in-house charcoal oven is on the cards.
A highlight on the cocktail list is this delicious wattleseed old fashioned made with wattleseed Makers Mark, Del Maguey Vida Mezcal, agave and bitters.
Image credit: Bob Barrett.
---