Burgers Anonymous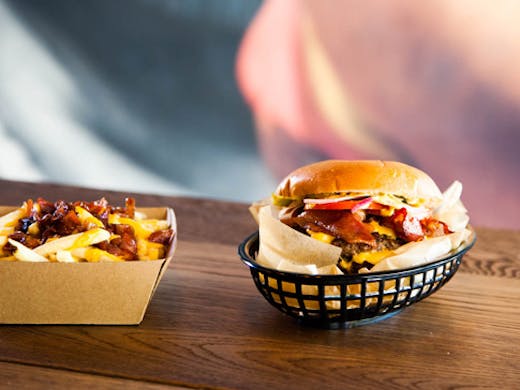 The verdict
Walter White is back and bringing some seriously delish burgers to Oxford Street. The guys from Burgers Anonymous are serving up burgers the way they should be, juicy and with all of the trimmings.
Pride of place on the menu is their ode to Breaking Bad, the Heisenberger. A juicy double beef patty creation topped with double cheese, of course, crack bacon (you have our attention) and all the regular trimmings of lettuce, tomato, onion, pickles and their signature BA sauce. You'll want to set this one down with a side of loaded fries, garnished with their crack bacon and BA sauce and a fried pickle for good measure.
So tonight we don't cook, they do.
Image credit: Federica Portentoso
---