Chi Chi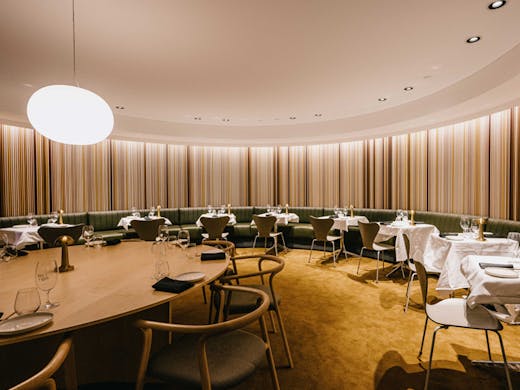 Built into the lobby of the iconic Grosvenor Place building in the CBD, Chi Chi is an all-day diner with a classic Pan-Asian menu.
Designed to be like a luxury airline business lounge, the 60-seater is open for breakfast, lunch, dinner, and snacks in between with chef Bremmy Setiyoko at the helm (ex-Spice Temple, Sepia).
The easy-going menu ticks off things like curly fries with seaweed salt and aioli, crispy fried eggplant, chicken and prawn wontons, a beef short rib Massaman, and a luxurious "Pure Black" MB5+ Angus sirloin.
Signature cocktails are fun and theatrical—the "Lucky Strikes" comes to the table under a cloche of smoke and there are boozy teas too, like the "Jasmine Loves Gin" teapot.
Chi Chi is open for breakfast from 7am Monday through Friday. Lunch is served 11.30am - 3pm; snacks are available from 3pm - 5pm, and dinner is 5pm - late.
Image credit: Ash Mar
---
You May Also Like
Restaurants
Sydney, NSW
If you love flavour and sharing a spontaneous meal amongst fifteen of your favourite…