Chouchou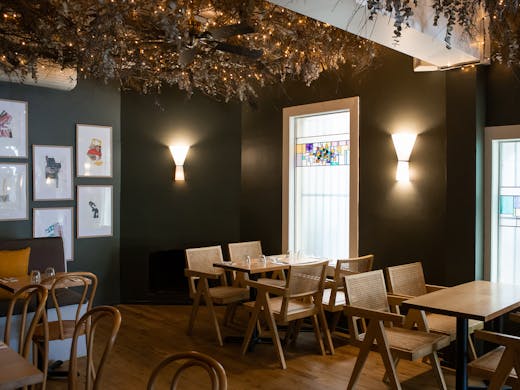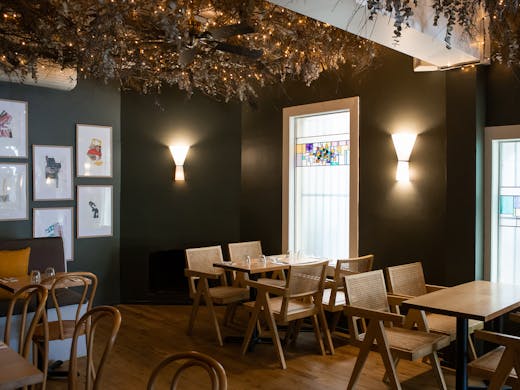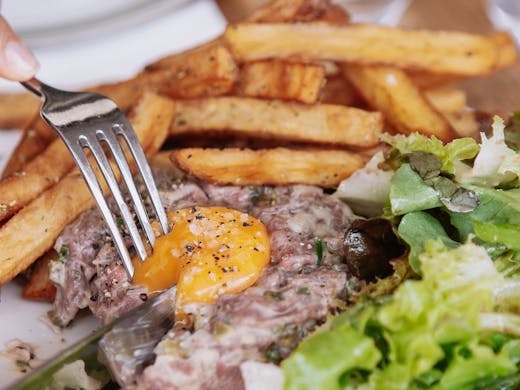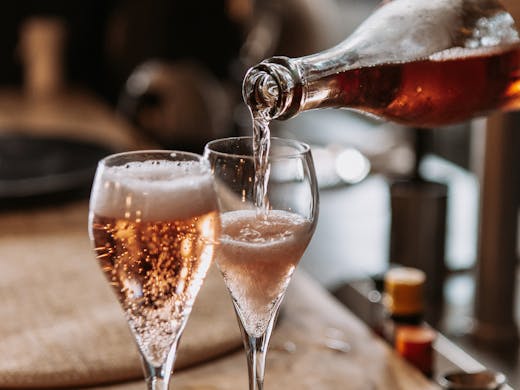 Bondi's now home to a little slice of France, with Chouchou serving an authentic take on Parisian bistro fare, a selection of French, Aussie and New Zealand wines, and iconic French cocktails.
A big city joint from Arthur Gruselle (of Aunty Ed's in Katoomba), Chouchou takes inspiration from his home in Paris. A DIY fondue-style raclette with veggies, cornichons, cured meats and bread offers the perfect winter warmer, while other menu highlights look like croque madames, Nicoise salad, tartiflette, and hand-cut steak tartare with pommes frites.
For aperitif hour, artisan cheeses and cured meats from producers across Europe and Australia are available as boards, with fresh baguettes from Surry Hills bakery Tonton Bread served warm with sea salt butter.
With deep green walls, hardwood tables and bar tops, vintage signs and prints, a massive dried flower and foliage installation, and abstract works by Arthur himself on the walls, Chouchou has room for 40 in its dining room, 12 in the front atrium, and 18 on the footpath for terrasse-style dining—tres French.
Image credit: Pauline Suc Photography
---