Civico 47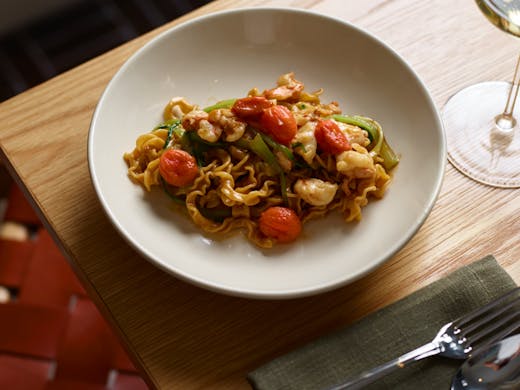 When Lucio's closed its doors after almost 40 years of service last year, it left a gaping hole in our hearts. If you've been pondering who'll take over the beloved terrace on Windsor Street, we finally have an answer.
Civico 47 will open its doors later this month—an Italian, like its predecessor, this time in the very capable hands of executive chef Matteo Zamboni (Ormeggio, Pilu at Freshwater, Jonah's).
Gone are the honey-coloured walls and the legendary collection of art—Civico 47 has brought with it a full Mediterranean-inspired refresh for the space, complete with a cosy bar.
"The menu is all about the flavours, seasonality, and quality of the produce," Zamboni said in a statement. "Simple but skilled transformations of the ingredients combined with a strong Italian influence."
You'll see the Ormeggio influence coming through with the housemade focaccina with Cutrera selezione evoo; we can't wait to try the Mafalde pasta with king prawn, and an Italian chocolate and coffee pudding or "Budino" served with orange caramel.
Civico 47 is slated to open on Wednesday 23 March 2022.
Image credit: Steven Woodburn
---