Colombo Social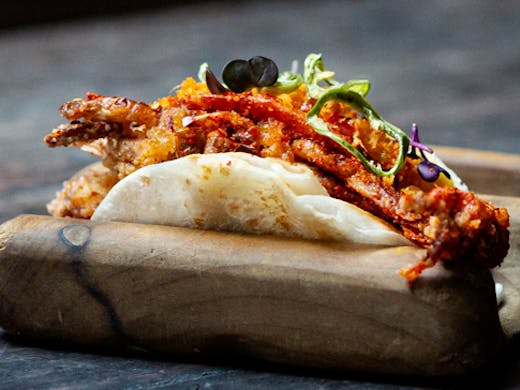 The Verdict
It'll come as no surprise that Enmore is an absolute mecca of eclectic eats, but draw your attention to Colombo Social, a socially conscious restaurant churning out some of the best damn feeds Sydney has to offer.
The cafe is committed to making a difference through supporting Sri Lankan asylum seekers and their integration into Australia—providing these new Sydneysiders with employment opportunities as they settle into their new city. Alongside this, Colombo Social boasts a menu that champions bold flavours from the region with an ethos based on inclusivity and embracing all backgrounds. You can thank childhood mates and restaurant heads Peter Jones-Best and Sean Christie-David for the community-driven focus here.
With the restaurant's supply chain, the team is driven to involve as many social enterprises and not-for-profit suppliers as possible. This gem has already partnered with Settlement Services International (SSI), a refugee support agency aiming to help refugees in the early stages of their settlement journey.
And as for the menu, it's next level Sri Lankan goodness. Head chef Chamara Pathiranage leads the foodie antics here, and you can expect a range of modern fusion dishes including soft shell crab roti tacos with buttery roti, spiced crab, mango salsa and fried curry leaves and then more traditional feeds such as kothu roti, deviled potatoes and Ama's famous house vegetable curry.
There's also a cocktail list to get around which keeps zesty concoctions like "The Invisible Mango Lassi", a clarified milk punch featuring Ceylon arrack, Sri Lankan tea, mango, citrus and custard.
Colombo Social is slated to open November 2019.
Image credit: Supplied
---