CRYO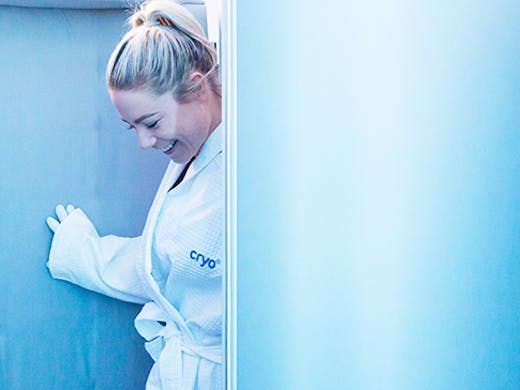 The verdict
We're willing to try anything once. No really, we are and ICYMI cryotherapy is basically the genie who'll grant you all of your health wishes. You'll just have to endure the odd (really, it's the best word we can think of) sensation for up to two minutes. Sounds simple, huh.
Your session at CRYO will go a little something like this. You'll walk through the front door and be greeted by the lovely staff who are perhaps the calmest people you'll ever meet. From there you'll get a quick rundown on the cryo itself, before heading to the machine and basking in #health feels.
Cryotherapy will basically plunge your body into below freezing temperatures (-140 degrees to be precise) but don't let that deter you because it has a tonne of health benefits. We can also confirm that it isn't painful. It'll send your endorphins through the roof, aid muscle recovery, boost metabolism and flush out those toxins from your bender over the weekend. Basically, it works by increasing the blood flow to your organs and floods your red blood cells with nutrients, oxygen, and enzymes (all the good stuff).
This one can also be a choose your own adventure if you're shooting for a specific goal. Think sport related recovery, an alternative treatment for overall health, weight loss and as an anti-aging remedy. Well, we're sold.
Image credit: CRYO
---