Del Punto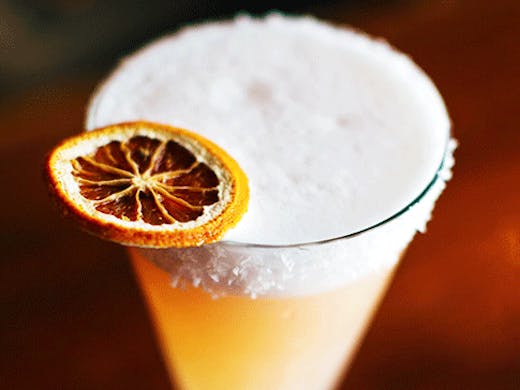 The Verdict
Randwick's secret gem, Del Punto is right in the heart of The Spot and fits perfectly as an epic date night location. Opposite the iconic and heritage-listed Ritz Cinema, grab one of their signature cocktails and a 'tabla mixta,' with a selection of Spanish cheese, chorizo and cured meats.
Boasting a full menu of tequila cocktails, there's no way you'll make a wrong choice. Their watermelon and blood orange margarita is infused with Espolon tequila, blood orange liqueur watermelon and lime juice. And if you're daring enough, they've got a super-secret, super-spicy bootleg tequila for those of you with an iron stomach.
And if you're heading here to make a night out of this Barcelona beauty, their paella is not something to miss out on. Mixed with seafood, chicken pinchos and chorizo, this traditional dish is enough to keep you coming back time and time again.
Image credit: Supplied
---