Dulcet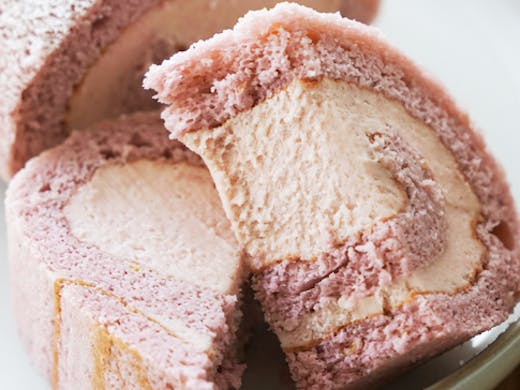 The Verdict
Burwood's iconic Dulcet has landed in the city and cue all the pillowy desserts. This patisserie was the brain baby of pâtissières Vivienne and Juno and with all desserts being hand-crafted, these treasures take commitment to make.
The flavours you'll find here feature Asian favourites like matcha, durian, black sesame, taro and red bean. Their Haymarket outpost serves up a sling of treats for you to get around including soft serves, signature lattes, tarts, cheesecakes and mouses.
The iconic stand-outs of the menu are the galaxy chocolate mousse cake (which looks just like an intergalactic bath bombs), the popcorn and snickers bar and the signature 20-layer crepe cake. The crepe cake's original flavour is durian, however you can ask for it with chocolate or matcha if they prefer a classic taste. And if you're prepared to get a blast from the past, you won't be able to pass up their hot-kid chewy milk candy flavour soft serve with pocky sticks.
As for the more experimental stuff, try the dumplings made with yoghurt mousse and black sticky rice, the sweet burgers with mango cheese jelly and the seriously delicious taro swiss roll.
Image credit: Supplied.
---