é SALON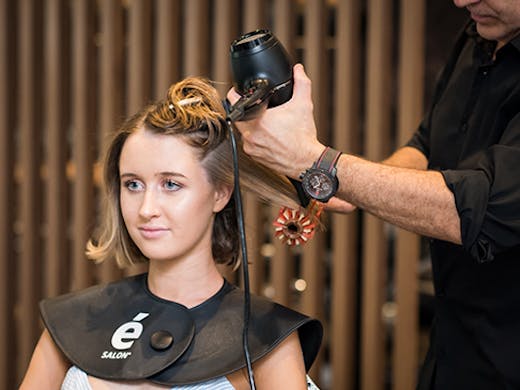 The Verdict
If you care about your hair, you need to care about é SALON. Tucked away in Wahroonga, this multi-award winning studio is what your hair has been missing all its life. Whether you're after a slick new 'do or a complete colour overhaul, it's the kind of place where you feel instantly at home and leave looking (and feeling) like a million bucks.
Taking the crown for Australian Salon Team of the Year four times in the past five years; you'd be silly not to trust Emiliano and his team. Specialising in restyling and creating customised looks for each and every client, these hair wizards place a huge emphasis on consultation and understanding your needs. Hate blow-drying? They have your back. Alllll about your curler? They know allllllll the right cuts for that.
With a brand spankin' new senior style director on board, Tazmyn Dambrauskas (hailing all the way from Brooks&Brooks in the UK), as well as a solid crew of hair geniuses with a bucket load of experience, they not only cut hair but they teach it too. Hosting workshops all over the world, they are always at the forefront of hair trends and techniques.
After you've been to é SALON once, you'll never want to go anywhere else. From up styling and cuts to colouring and your special occasions blow dry, they know how to nail it every single time.
Did we mention the fit out is beyond fab? Yep, there's that too.
Image credit: Caitlin Hicks
---