Eau de Vie Sydney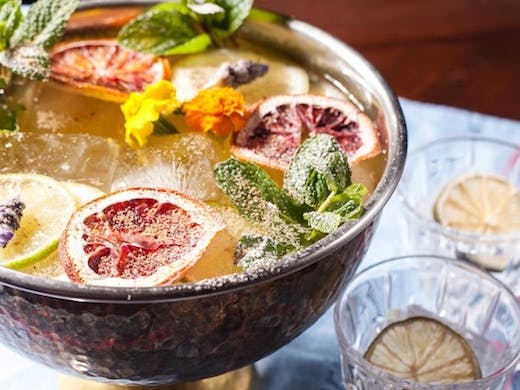 The verdict
If we could rate a bar based on atmosphere alone, 'coolest cucumber' would go to Darlinghurst speakeasy, Eau de Vie. Tucked behind The Kirketon Hotel, Eau de Vie is loaded with ingenuity and hails to the days of prohibition, sleeve garters, and non-hipster moustaches.
Cocktail highlights include the Banderillero with Olmeca tequila, which is shaken with chorizo infused mescal, pineapple vinegar, Aperol, lime and habanero bitters, and Miss Salinger cocktail, which was once a bellini and now involves tea-infused Beefeater 24 gin.
If none of those tickles your fancy, there's always fan fave, Noble Experiment. You'll make this bad boy at your table and it requires gloves and goggles before handling vermouth, bitters, gin, and, oh yeah, liquid nitrogen. Eau de Vie may sound fancy enough to be jam-packed but between the 'oohs and ahhs' of cocktail theatre, there's room for chit chats and chinwags.
Image credit: Eau De Vie
---