Flow Athletic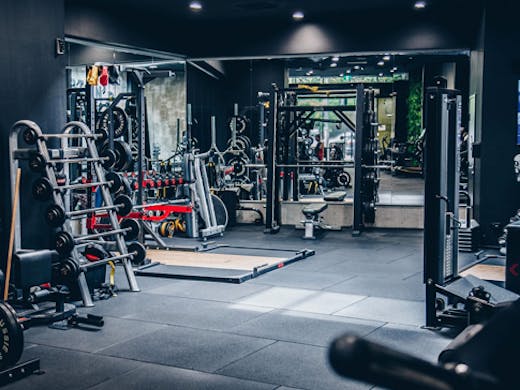 The verdict
If you're a fitness nut living in Sydney, chances are you know a thing or two (or practically live at) Flow Athletic. The Paddington studio was one of the first studios around to really crack into the idea that your fitness regime could really be a balance of exercises that prevents injury and encourage more mindfulness, something that's been dubbed "Flow Philosophy".
The concept means to balance out the strength and fitness part of your training with the recovery and mind and body benefits of yoga. In your schedule, this could look like one strength session, one cardio session, and one yoga session each week. Think of it as a blueprint to a better you.
Its flagship is a pretty mesmerising combination of state-of-the-art equipment, disco lights, a slick yoga studio, and a bespoke personal training studio. On top of this, you'll find a pretty nifty suite of post-workout facilities including big showers, hairdryers, straighteners, shampoo and conditioner, change rooms, ironing goods, complimentary towels, Wi-Fi, Normatec recovery boots, and filtered water stations.
As for the classes on offer here, you can choose from over 15 different class styles including yoga, barre, spin, boxing, run club and strength training to flesh out your workouts during the week. You'll easily find over 20 sessions each day with classes spanning as little as 30 minutes to a full hour.
Ten years into Flow Athletic's mission as the epitome of wellness and off the back of the massive success of its virtual FB live studio series, the team here is also really transcending the walls of its physical studio. Enter Flow Athletic On Demand or in other words—the "Netflix of fitness".
The beauty of Flow's new on-demand streaming platform is that you can pretty much stream any class anywhere, be it a yoga session, a pilates class, or strength training. You'll also be able to join up with Flow Athletic's famous 30 Days Clean program too.
Image credit: Flow Athletic
---