Franck Provost Paris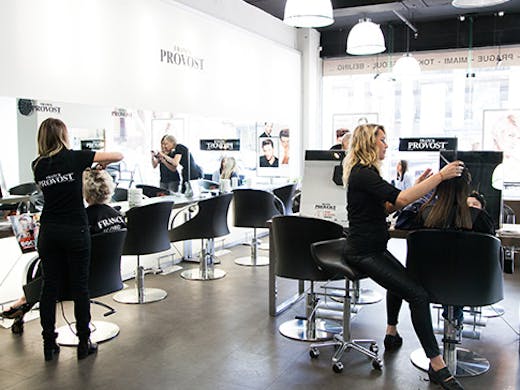 The verdict
Franck Provost is a household name in both Paris and the world of hairdressing at large. The name is synonymous with accessible luxury and they're famous for nailing beautiful, timeless hair every single time.
The CBD location was the first to hit our Australian shores in 2008 and they have been committed to delivering effortlessly chic hair to every single since day one. It also doesn't hurt that this Franck Provost salon is located in the heart of the city and is accessible to all Sydney siders.
Their commitment to constant education and development is carried all the way through to their colourists and stylists, with bi-annual training a non-negotiable for all. So it's hardly a shock that Franck Provost Paris is the number one hair salon in France and hey, if it's good enough for the Parisians, then it's certainly good enough for us.
As Head of Education and Talent Management, Viriginie Gayssot visits Paris twice each year to keep her finger on the pulse of what is happening in France. She is among the cream of the Franck Provost crop and brings all of her wisdom back to the Australian training academy, located at this very salon.
The man himself, Franck Provost, is regarded as a pioneer in the world of balayage hair colouring and their unique method of hair contouring, Indian Sun, is everything you need to refresh your winter weary tresses this summer.
Image credit: Federica Portentoso and Franck Provost Paris
---