Good Fella Coffee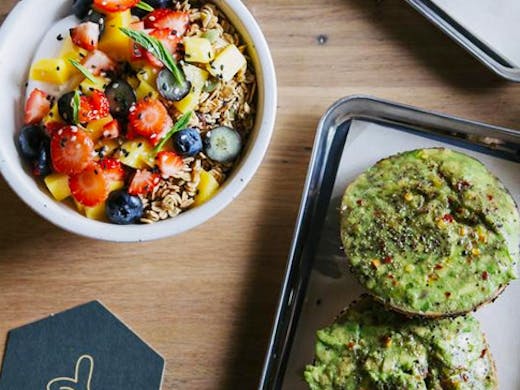 The Verdict
The Baron boys have just opened a bagel café in Bella Vista and oooooh boy, you need to head here. If you're a local then you already know how freaking good this place is (these guys wouldn't have it any other way), but for those of you who couldn't fathom crossing the bridge for something like a bagel, welllll all that's about to change.
The offering here is small but concise with salads, bagels, sandwiches and big ol' slab-style pizzas. That means you can either live that carb life with the bagels I mentioned earlier, a big fat sub (hellloooo porchetta) and pizza or go the lighter route with a healthy salad filled with things like pumpkin, quinoa and fennel. Add poached chicken to reach next level status.
You know what to do team, go out there and carb up.
Image credit: Carla Dibbs
---