Good Measure Co.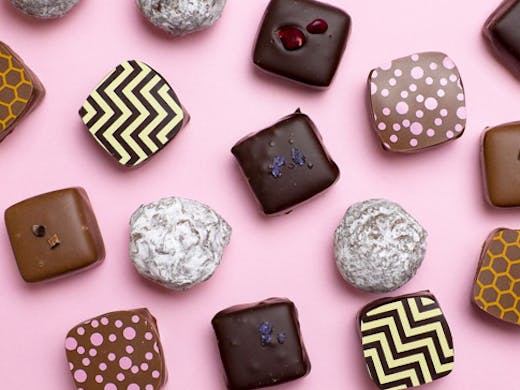 The Verdict
The three most romantic words in the English language: chocolate gift box. Gift-giving just got a whole lot easier (and prettier) with the beautiful little handcrafted truffles from Good Measure Co.
And if life is like a box of chocolates, we want ours to be as aesthetic and Insta-worthy as these. With packaging so beautiful you won't want to throw it away, each box comes with the purpose to brighten the day of the lucky duck recipient. Whether it's a birthday present for bae, a big thank you to mum or a heart-felt get well soon message, these chocolates can be tailored for every occasion—not just Valentines' Day or Easter.
You can even personalise the message on the outside of the box to add that little extra something for someone special. Delivered all across Australia, these gourmet chocolates come in packs of twelve or twenty-four with a selection of flavours including almond biscotti and salted caramel (we know).
Because let's be real, sometimes a box of chocs from the local supermarket just won't cut it.
Image Credit: Good Measure Co.
---