Harry's Bar & Dining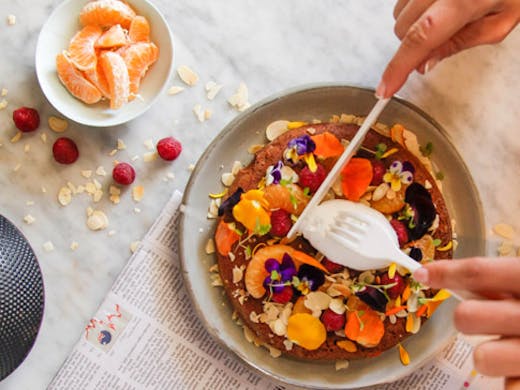 The Verdict
A year ago, Harry's Bondi underwent a huge renovation from Harry's Espresso Bar, which was attached to a convenience store to Harry's Bar & Dining, a classy beachside restaurant. Now Harry's is switching up it's menu for the first time since it's transformation to offer a more healthy menu, and in true Bondi style many meals will be without gluten, dairy and refined sugar!
Executive chef, Bryan O'Callaghan (from The Tilbury Hotel) will be following the new ethos of Harry's by using local, seasonal and fresh produce to create nourishing, organic and of course delicious dishes!
Serving breakfast and lunch, highlights on the bill include the cacao hotcakes with coconut Chantilly and almonds, gnocchi verde with kale sprouts and cashew cheese, and bone broth with chicken ballotine, winter veggies and tarragon. To quench your thirst they've got kombucha, golden lattes, cold-pressed juices and speciality coffee made with beans roasted-in-house by Harry's!
Image credit: Harry's
---