Hello Auntie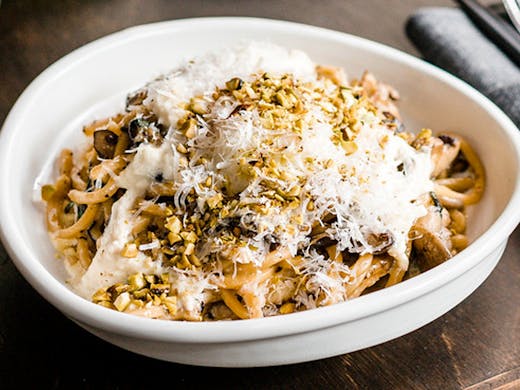 The Verdict
Originally setting up shop in Marrickville, Hello Auntie's second outpost has landed in Darling Square.
Compared to its sister venue, this Vietnamese joint will preach a more bar-heavy vibe, which means you'll want to make sure you work your way through the slew of cocktails and wine available.
On the foodie-front, there's a pretty juicy menu to get around. Try pork jowl with onsen egg and taro loaded with cuttlefish demi-glace, a duck and porcini gyoza with charred miso and one hell of a prawn and pork banh xeo.
Darling Square's Hello Auntie also has a secret food and drinks menu, which is only available upon request and—only visible by using a UV light. This specially curated menu has been carefully put together by Hello Auntie's chef and owner Cuong Nguyen, which will mean you're in for a different set of feeds each time you come around (but with an overarching purpose to whip up all that is seasonal and fresh).
Image Credit: Supplied
---