In Bed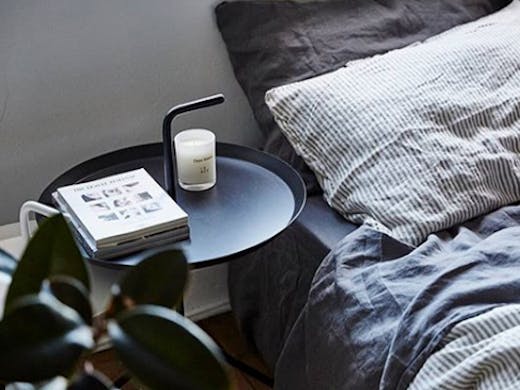 The Verdict
Rejoice, you homeware fanatics. In Bed has just opened its first shop in Paddington and it's the literal reincarnation of its oh-so-famous virtual store.
With a whopping 80-square-metre space, the homeware dream (yep, we're still pinching ourselves) boasts natural timbers and warm tones for allll the cosy feels. Think bespoke designs like an exclusively commissioned camphor laurel dining table from Exit Eighty-Six. We're trying to figure out how we're gonna fit that in the boot with the rest of our haul.
It ain't just tables team. From kitchens and baths to bedding and textiles, there is literally no way you're going to walk out with nothing. Oh, and brands like Wingnut & Co, Tara Burke, Henry Wilson and Walk in the Park will be strutting their pieces here too.
Keep an eye out for exclusive stuff and in-store events because we know you'll want to be there because you know, the interior designer lives in you.
Image credit: In Bed
---