Infinity Bakery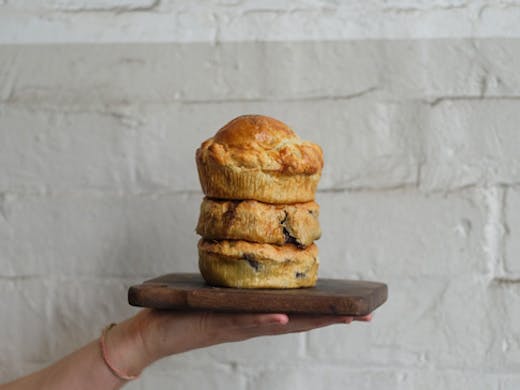 The Verdict
Happiness is the smell of freshly baked bread in the morning and Infinity Bakery is the perfect place for your daily dose. Originally based in Darlinghurst, this bakery is now branching out into it's neighbouring suburb Paddington, donning modest and rustic interiors that match their simple menu of house made goods.
There is a sourdough variety for all walks of life, including olive and pumpkin, fruit and nut, five grain and wholemeal, plus they source their coffee beans from Gabriel Coffee Roasters. The fruit jams are homemade and taste deliciously sweet, perfect for any croissant or toasted sourdough that's thrown your way.
This bakery serves more than just a fresh loaf of bread; Infinity Bakery sells a variety of fresh pies, pastries, sweets and sandwiches. Our pie recommendation is the rosemary lamb leg with pea and carrot because it's the most Australian thing ever, and if you're after a sandwich then the feta, avocado, tomato, spinach and house pesto is the go. Perfect for early risers and Sunday strollers, we know you'll feel at home amongst these warm baked goodies.
Image credit: Ben Harris
---