Innisfree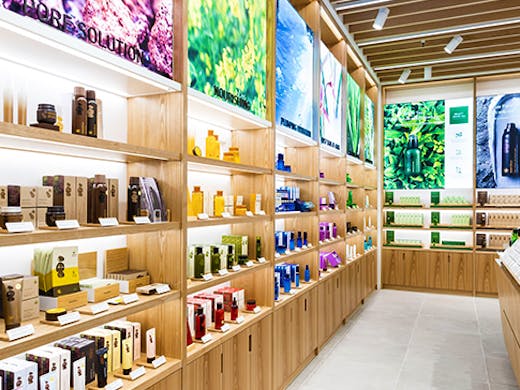 The Verdict
Hype up, because one of the biggest retailers of Korean beauty and hyped sheet masks is located in Sydney's QVB.
Called Innisfree, this emporium has shipped across the seas more than 650 products, spanning skincare, makeup, body care, hair care, beauty tools and home fragrances. This gem also boasts all-natural ingredients, which are sourced from the volcanic Jeju Island in Korea (meaning no nasties in any liquid, spray or powder).
Innisfree is also speaking our language with sustainability at the helm of every product created and an in-store program for you to recycle bottle products.
And the best thing about this gem is that you won't have to pull out a loan for any product in the store, with its iconic sheet masks sitting at a casual two bucks.
Image credit: Innisfree Australia.
---