James Vivian Dermal Therapies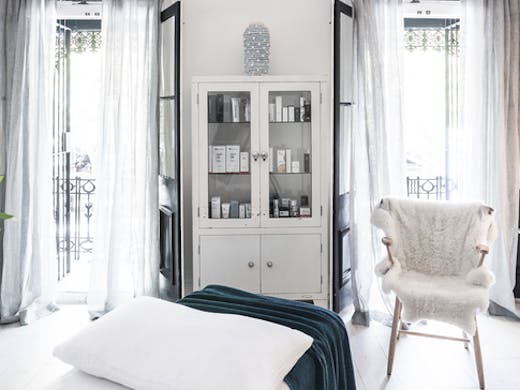 The Verdict
Sydney just scored a brand new luxury skin care clinic that will 110% transform your skin into its best physical form possible. We love nothing more than a crystal clear complexion, especially when there's a bit of luxe to go along with it—and James Vivian's first Sydney location is exactly that.
James Vivian Dermal Therapies (JVDT for short), prefer a non-invasive approach to skincare so there's not a single needle in sight. They're all about using lasers, creams and chemical peeling to reveal the complexion you've always wanted. The vibes at the clinic are super cosy and look just like that house online you've been dreaming of owning for years. That means it's full of plush sofas, indoor greenery, and stunning wall art that'll make you feel at home right away.
If you want the real hook up from the JVDT team, you've got to opt for their signature dermal therapy treatment. To break it down for you, they use a whole bunch of laser and light therapies, chemical peeling and other active ingredients that do their very best work to brighten, plump and hydrate your skin in a big way.
All of this helps to stimulate collagen production in your skin, reduce unwanted redness and reduce those pesky pores. They'll cover you in their boujie serums to top it all off and you'll walk out glowing so much, people walking past you will have to put on their sunglasses.
Imaged credit: Supplied
---