Koda Cutters Salon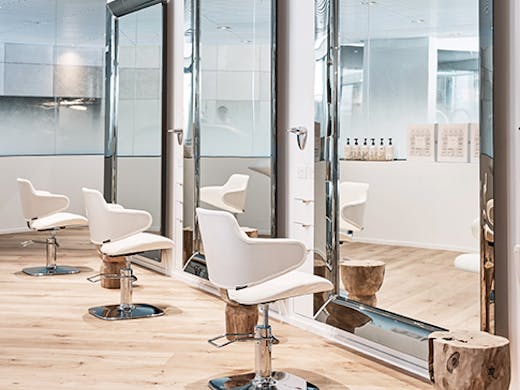 The Verdict
There is no better feeling than a fresh do, especially when it's at the hands of one of the stylists, miracle workers and ridders of split ends at KODA Cutters. Whether you're after a safe little trim or have finally decided on those bangs you've wanted for the last year, these guys have got you.
These guys have handled the infamous locks of Kendall Jenner, Rose Bryne, John Hamm and Kylie Minogue and if that's not enough to convince you, then honestly, nothing will be.
As of December 2017, KODA Cutters has a new stomping ground. Don't worry, they haven't ventured too far, only around the corner to Pacific Bondi Beach. You'll find their new digs is the perfect blend of luxury and effortlessly chic vibes.
Image credit: Koda Cutters Salon
---