La Boca Bar and Grill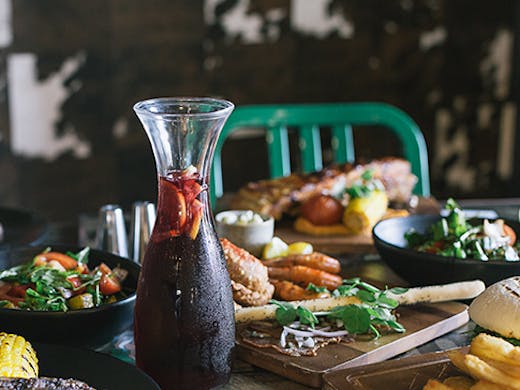 The verdict
Before you jet set, whet your appetite for spice at La Boca. With authentic Argentinian cuisine being a bit of a rarity in Sydney, when we found this delicious Mascot restaurant, we may or may not have have kicked our heels we were so happy. Practically bursting with colour, the vibrant mural that wraps around the interior walls will make you feel like you're dining on an Argentinian street corner.
And with a chef that was born and bred in Argentina, you know you're in for some of the best Argentinian cuisine in Sydney. Featuring the traditional Asador style of cooking with the grill having been handcrafted in the homeland, it's a new style of BBQ that we can totally get behind.
But what's all kinds of amazing is that Chef Nicholas has combined the best of Australian produce with the flavours of South America. Committed to quality, the meat is locally sourced and 100% grass-fed. Combine that with the heat of the Argentinian coals with a little Australiana in the form of redgum roasting away as well – it's mouth-watering, slow-cooked perfection.
With meat this tender, you'd be forgiven if you totally went past the other Argentinian classics on the menu. But a plate of their hearty empanadas, with a side of fresh seafood and a couple of cocktails should really get your tastebuds dancing.
Image credit: Jackielyn Powell
---