Laneway Café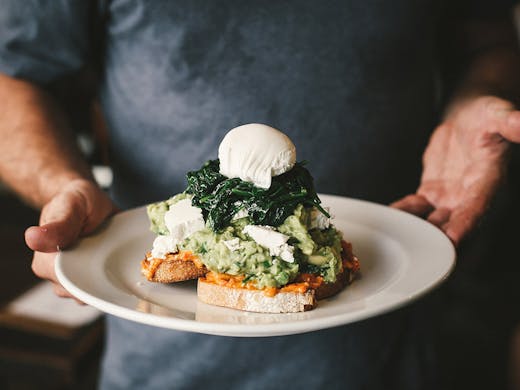 The verdict
If you're looking for some of the best coffee in Cammeray, a top-notch brunch and a friendly chat with the staff, Laneway Café is the place to be. All your classic brekkie and lunch faves are in the mix, with an ever-changing selection to keep things interesting.
From their legendary Good Morning burger (aka the ultimate bacon and egg roll, featuring a guest appearance from a crunchy hash brown), to healthier options you intend to run to for lunch, Laneway has got you covered. Laneway's signature coffee will bring you back for plenty more too (apparently even those who have moved away from the area can't help coming back for it). Linger in the sunshine, pat a dog, order a glass of wine as your brunch turns into a long one... it's all good at this tucked away little keeper.
Whatever you do, make sure you go hungry, because what Laneway lacks in size it makes up for with generosity. The hearty baked eggs are an eye-popping skillet of awesomeness, while the gorgeous buttermilk pancakes are best shared between two. But get in early – this is one busy establishment, and it's worth every second you wait.
Image credit: Lisa Brooke
---